Brake Services
at Honda of Stevens Creek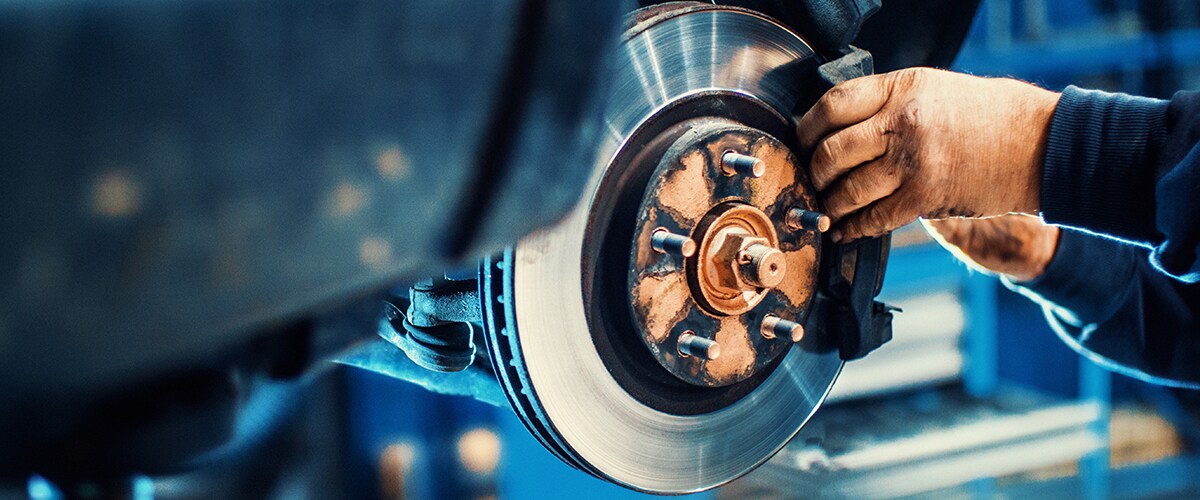 We're sorry, we do not currently have any specials published. Please check back soon or contact us for more information.
Get Your Brakes Serviced at Honda of Stevens Creek
When it comes to important systems in your Honda, few systems make as much of a difference as your brakes can. They have the ability to control tough traffic situations and may even prevent serious accidents from occurring. Your brakes are important and you should be able to recognize when they are in need of repair or replacement.
At Honda of Stevens Creek, we're happy to assist you with your maintenance and repair needs including assisting you with assessing the health of your brakes. Our highly-trained team of technicians employ the best diagnostic and repair tools to complete the work on your vehicle efficiently and to your complete satisfaction. With your brakes, we urge you to pay attention to any warning signs and schedule an appointment with us as soon as you notice any issues, so we can help you get them fixed or replaced!
When Should I Get My Brakes Replace?
We typically recommend that brakes get changed every 50,000 miles but this can also depend on a few factors like your driving habits and environment. If you drive in traffic that is stop-and-go, there's a good chance your brakes need replacing more frequently than they would otherwise. You can also consult your owner's manual to determine when it is recommended that you replace them.
There are many different signs that you need to have your brakes replaced and they aren't easy to ignore. They can include:
Squealing, Squeaking or Grinding Noises
Wobbling, Vibration or Scraping when Braking
Burning Smell While Driving
Car Pulling to One Side When Braking
Brake Pad Thickness- we can verify this when we do tire rotations or wheel alignments
If you notice any of these signs, give us a call immediately to schedule an appointment or swing by our online scheduler and set it up for a time that is convenient to your busy schedule!
Hours
Monday

Closed

Tuesday

7:30 AM - 6:00 PM

Wednesday

7:30 AM - 6:00 PM

Thursday

7:30 AM - 6:00 PM

Friday

7:30 AM - 6:00 PM

Saturday

7:00 AM - 6:00 PM

Sunday

Closed