Make the Short Trip from Sunnyvale to Honda of Stevens Creek for Your Next Honda

Spread Joy to All Areas of Life Driving Your Dream Honda Through Sunnyvale
Sitting in the heart of the Silicon Valley, Sunnyvale is a tech hub with scenic views of the San Francisco Peninsula. Warding off dense fog of the San Francisco Bay, this Santa Clara Valley town of 155,000 gets its name from the sunny region it resides in. There's plenty of sunshine with every visit to Honda of Stevens Creek, too, as we provide the most carefree Honda experience in the South Bay.
As a major tech player in the Silicon Valley, Sunnyvale is home to the headquarters of LinkedIn and houses operations for Google, Apple, 23andMe, Uber, Walmart Labs, and more. Google is even developing nearby Moffett Park with corporate offices. The inception of the video game industry took place in Sunnyvale, which became a city in 1912. Among the founding fathers of Sunnyvale was the Murphy family. A replica of the historic Murphy home is at Heritage Park Museum, located just off of historic El Camino Real.
Long before tech took off, Sunnyvale had agricultural origins, starting with fruit orchards. Even today, the Olson historic family farm, growing cherries and apricots, pays homage to the past, as does the downtown Sunnyvale Farmers' Market, taking place Saturdays year-round. Wheat farms and sustainable farming endured throughout the 1800s, followed by dried fruit production. After World War II, fruit orchards were swapped for offices, factories, and homes. High-tech companies began to call Sunnyvale home, and the Silicon Valley shift took place.
As Sunnyvale continues to become more technologically advanced, so does the Honda lineup, becoming more tech-savvy than ever before. Head to our Bay Area Honda dealer minutes south of Sunnyvale to satisfy your driving tastes!
Distance from Sunnyvale: 5.6 Miles
Time from Sunnyvale: 14 Minutes
Directions from Sunnyvale to our Honda Dealership
Heading east on El Camino Real get on I-280 S in Cupertino
Continue on I-280 S for 1.8 miles to Santa Clara.
Use Exit 9 for Stevens Creek Blvd.
Turn Left onto Stevens Creek Blvd.
Travel for 1 mile and you will find Honda of Stevens Creek on your right.
Show Off Your New Honda Around Sunnyvale
With so many tech companies and thriving businesses in Sunnyvale, there are several commuters. Arguably no mainstream car or SUV is better to commute to work with than a Honda. Whether you drive to work on I-280 S, Sunnyvale Saratoga Rd, or El Camino Real, a commuter-friendly Honda like the Honda Accord, Honda Civic, or Honda CR-V can get you there and add sunshine along the way. There are also Honda Hybrids for sale south of Sunnyvale!
See all that Sunnyvale has to offer in your next Honda. Laugh it up at Rooster T. Feathers Comedy Club or vibe at Jazz & Beyond on Saturday summer nights in Sunnyvale after arriving in your Honda HR-V. Sunnyvale is home to 772 acres of parks. Drive your Honda Civic Si to Serra Park, filled with picnic sites, a skating rink, and tennis courts. In addition to Baylands Park and the Sunnyvale Bay Trail, there are several multi-use trails along the San Francisco Bay. Bring your bike or your pup along in a Honda Ridgeline for a trip to Calabazas Creek Trail or John W. Christian Greenbelt. Have the flexible Honda CR-V bring home items bought at the Sunnyvale Farmers' Market, or make room for clubs to go golfing at the Sunnyvale Municipal Golf Course.
Hours
Monday

9 AM - 8 PM

Tuesday

9 AM - 8 PM

Wednesday

9 AM - 8 PM

Thursday

9 AM - 8 PM

Friday

9 AM - 8 PM

Saturday

9 AM - 8 PM

Sunday

10 AM - 7 PM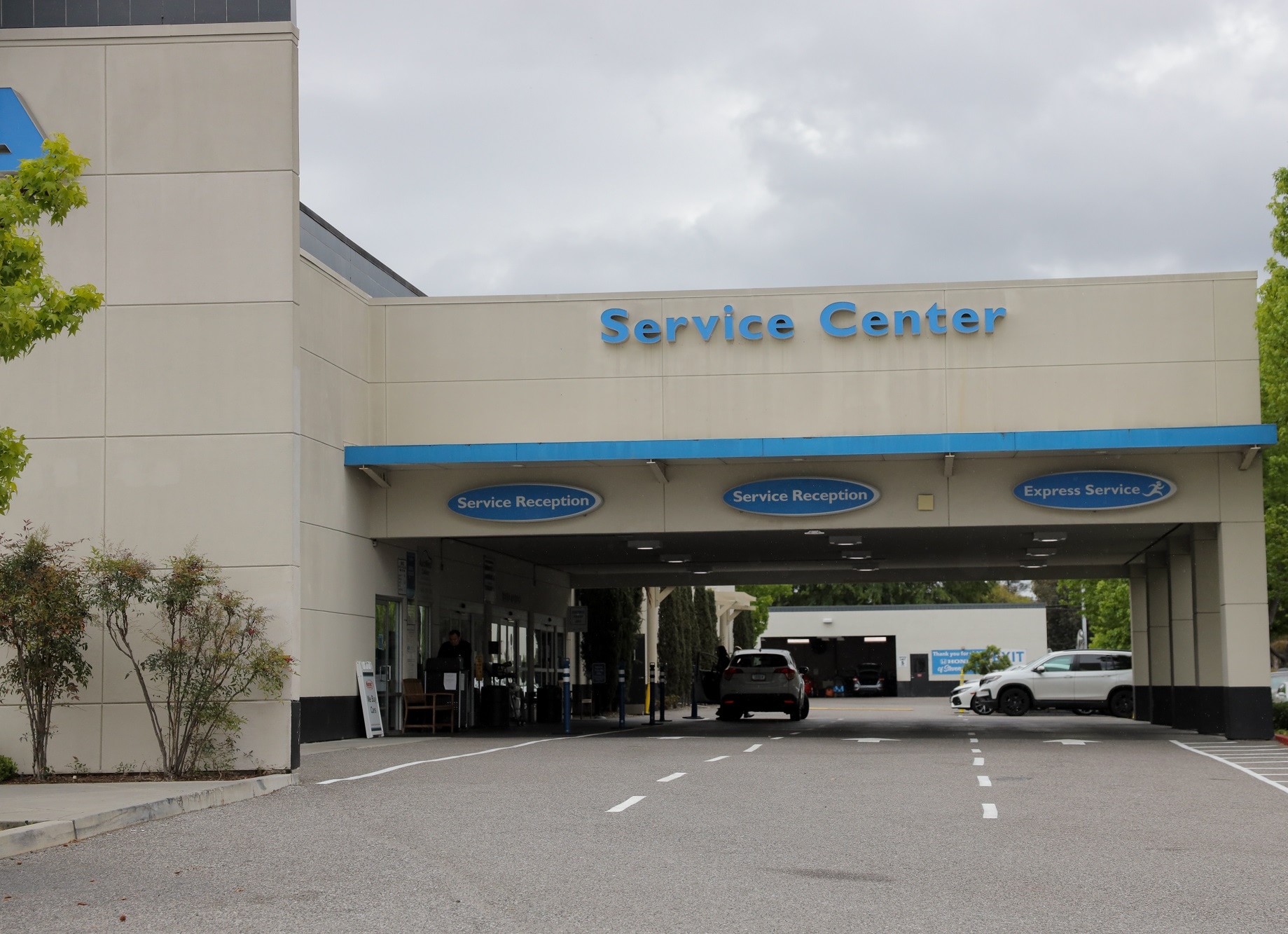 Presented by local giant LinkedIn, the Sunnyvale Summer Series running a quarter century is a fun-filled music and market event to bring the entire family along on Wednesday nights in July and August. The Honda Odyssey has room for all loved ones to tag along and then drop the kids off at their Sunnyvale school the next day. Larger SUVs like the Honda Pilot can accommodate Sunnyvale families with eight-passenger seating for trips to Three Arches Winery, Plaza del Sol, or El Paseo de Los Suenos, one of over 100 pieces of public art. Use your Honda CR-V Hybrid to drop by Sunnyvale's Open Painting Studio or the Sunnyvale Hindu Temple and Community Center. You can even learn about the pre-Silicon Valley history of Sunnyvale at the Heritage Park Museum.
A Carefree Honda Experience Awaits Just a Short Drive from Sunnyvale
Only five miles away from Sunnyvale, our Bay Area Honda dealership in San Jose is less than a 15-minute drive via Sunnyvale Saratoga Rd and I-280 S. There's also the option to take historic El Camino Real and the Lawrence Expressway to meet our friendly staff delivering a carefree Honda experience.
At Honda of Stevens Creek, our customer-driven process takes all worry out of buying a Honda. We are your home for pre-owned Honda cars under $20,000 in San Jose. With all new and pre-owned Hondas backed by a transparent Sonic Price®, Sunnyvale car shoppers can get a great deal on their dream ride. Our Honda dealership near Sunnyvale provides complimentary delivery. Shop from the comfort of your Sunnyvale home for the most carefree car buying experience yet!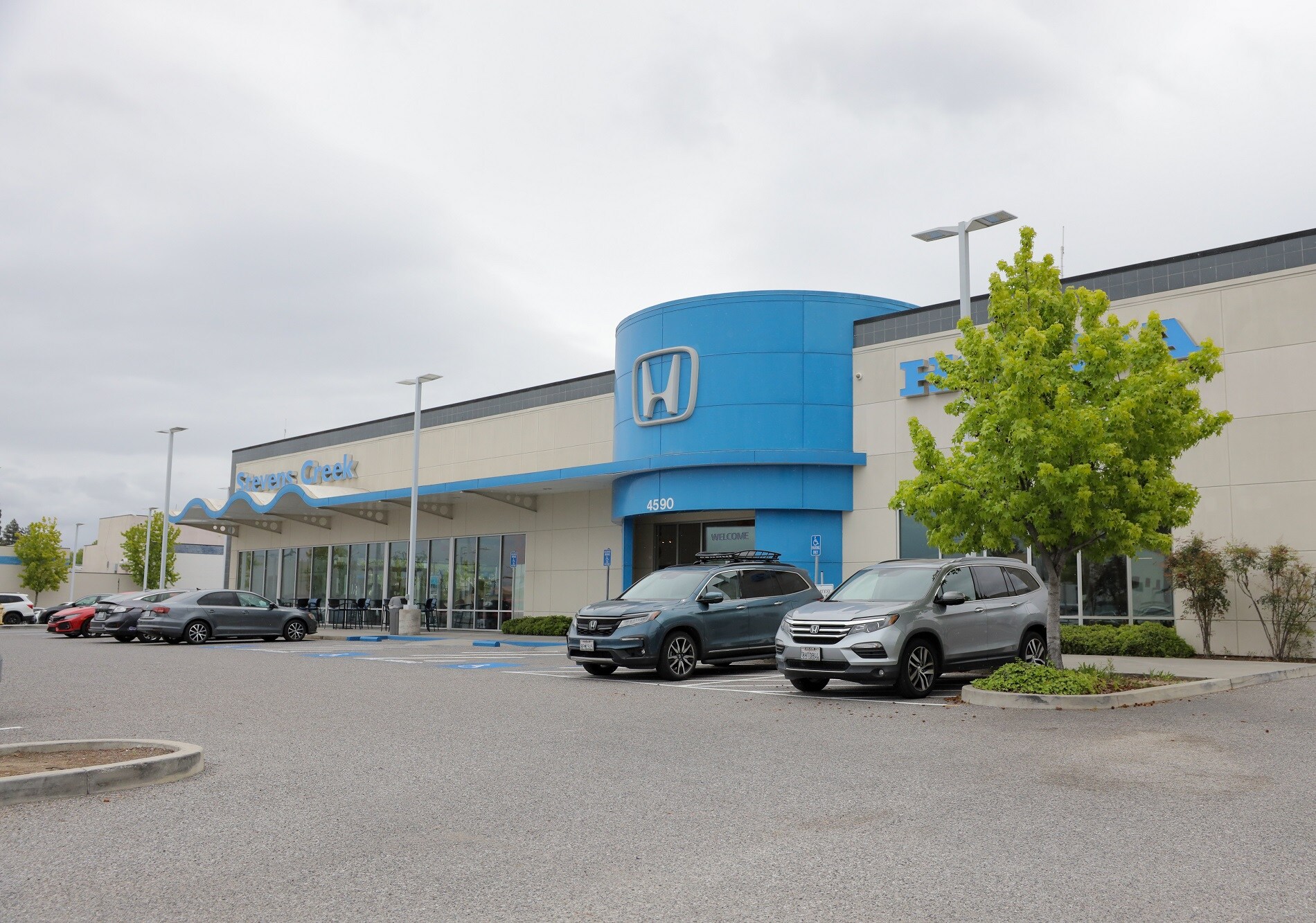 Feel Safe & Secure Roaming Sunnyvale in a Honda
Head down Historic Murphy Avenue in your new Honda or spend a weekend afternoon at Las Palmas Park. All of Sunnyvale can be seen in a Honda from Honda of Stevens Creek, less than 15 minutes away.