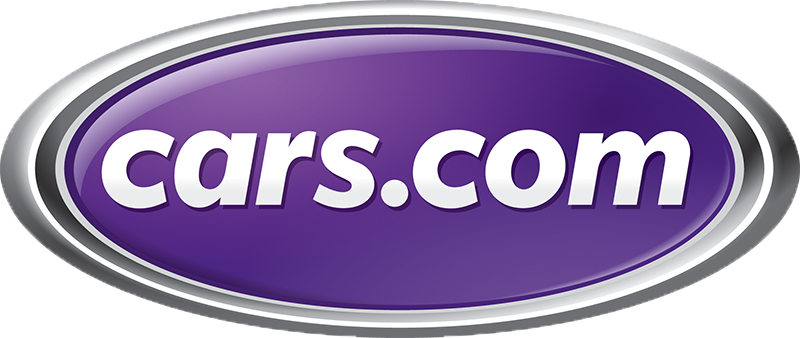 Please Review Our Honda of Stevens Creek Dealership!

If you're searching for a new Honda or used car in the San Jose areas, you need to visit Honda of Stevens Creek. Our reputation for great customer service speaks for itself, not to mentions our vast inventory of vehicles. Serving the Fremont, Palo Alto, Los Gatos, and Sunnyvale regions, our loyal customers have a number of great things to say about our Honda dealership. And we want to hear about your experience. 
We rely on online reviews for feedback on how to better serve our loyal customers and learn what we can do to improve the experience in the future. use any one of the review links below and let us know how we're doing. Whether you wish to speak towards your most recent sales experience, scheduling Honda service, buying online, or any other contact...we want to know!
Of course, you are always welcome to stop by our San Jose dealership to give us your feedback in person. Honda of Stevens Creek is conveniently located at 4590 Stevens Creek Blvd. 
Recent Reviews from Honda of Stevens Creek
Adriel was very helpful and friendly! He made car buying experience very simple and fast! Ask for him!
Ruben Orozco
Nov 25, 2022
Great overall experience at every level of the business from service to the purchase of my new vehicle.
Julie Plank
Nov 25, 2022
mr.M.A. Kedir sales manager and sales agent ms.Tina Pourani walked me trough the whole process for upgrading of the new car very easy , with detailed explanation and fast order/ picking up the new car .I fully trust Honda on Stevens Creek and this is my 3.rd Honda car.
Anda M.
Nov 24, 2022
They held my car for 2 weeks while I was waiting for an insurance check. Thank you! Great service
lil zlippp
Nov 22, 2022
great service, and is was very easy to make deal to buy new car from this Honda dealer sheep,
Hasan Hanusic
Nov 21, 2022
Very easy transaction. Had car ready to view and drive. No high pressure.
Kelly Smith
Nov 20, 2022
Marissa was so helpful! Ask for her if you can when looking for a car. I rate her a solid 10
Deborah Meyer
Nov 16, 2022
It was great working with Chris Pereda. He was really helpful and made the experience of buying our Honda really easy and smooth. Thanks Chris!
Brad Johnson
Nov 16, 2022
Your car buying experience will be a great one with Honda of Stevens Creek. The no pressure sales team will show you to your new car. Used or new they have a ton of choices and an array of options for any budget. Whether your choice is Honda or another vehicle, you will be leaving in a freshly detailed and polished ride with guaranteed safety. I highly recommend Honda of Stevens Creek for your next vehicle purchase. Bon voyage!
Lorina
Nov 15, 2022
Great purchase experience. Impressed by Adriel Villegas's outstanding service. He was responsive, professional, super helpful, communicated really well, and took time to provide a thorough walk-through of the features and details of my new car.
Mandy
Nov 12, 2022
I bought Honda CR-V from this place. Kevin helped us to find the right car. He explained all the features so patiently. Overall, it was great experience!
Arshiya Pathan
Nov 10, 2022
Sales representative Abdel from Honda of Stevens Creek was very helpful, patient, and responsive during our whole purchasing process. The dealership did a wonderful job of getting our Honda Odyssey ready for a new customer. We are very happy with the overall experience.
Ruby McGrath
Nov 8, 2022
Thanks much to the Sales team (Naresh Doshi) and the Finance team for the smooth and wonderful experience!
Madhav Kothapalli
Nov 7, 2022
The sales team was very helpful and transparent during the entire process. We were very happy with our Honda CRV that we owned and wanted to purchase a new CRV. We received a very reasonable trade-in value for our old car and had a very positive car buying experience at Honda Stevens Creek.
nayereh rezaei
Nov 6, 2022
Priced competitively and great quality control on the used vehicles offered for sale.
Thuy Tien Nguyen
Nov 2, 2022
Great service and very detailed analysis
aman sehgal
Nov 1, 2022
We are very satisfied with our experience at Honda of Stevens Creek. When we arrived at Honda of Stevens Creek on Saturday morning, we were warmly welcomed by Mr. Ramon Sarabia, the sales consultant. He spent a lot of time to accompany us in two test drives and patiently described the features of some Honda CR-V models. He even allowed us to test drive a model vehicle which was on display in the sales hall. In the end, we decided to buy a Honda CR-V EX-L, because of Mr. Sarabia's excellent service and the fare price offered. Here I would also like to thank two managers and a financial representative at Honda of Stevens Creek.
Zhiyu Tian
Nov 1, 2022
Price is reasonable and the salesman is nice.
Zhiyu Tian
Nov 1, 2022
Fue la mejor que he tenido, personas de muy buen proceder , bendiciones
Jhon Casallas
Oct 31, 2022
Sold our Jetta here and it was a very easy transaction. Highly recommended.
FiveTen Finn
Oct 29, 2022
Very professional, quick, and took care of my car needs. Highly recommended!
Jungwon Kim
Oct 25, 2022
I was a first time customer for service. I was assigned to a fantastic service expert - Lucas. They were very professional and transparent with the required service and costs. Also gave me a good discount. They don't recommend unwanted services just to rip you off (I know other service centers that does that). Waiting lounge has free coffee and wifi. They provided free ride to drop me off while my vehicle was being serviced. Ask for Lucas, I would highly recommend them.
D Shawn
Oct 25, 2022
I have bought 3 cars this year from Sam and Honda of Stevens Creek!!!! World class team and awesome buying experience. Sam really goes above and beyond to help us get what we want!
Randy Rodriguez
Oct 25, 2022
Tina Pourani was our sales consultant and she was straightforward, friendly, did not play any games, made everything convenient, and overall excellent!
Scott
Oct 24, 2022
Owesome!! I reallly appreciate for all the services.
JINHAN Kim
Oct 24, 2022
I have bought 3 cars from Honda of Stevens Creek. My sales associate Sam is the best and the entire team at this Honda dealership is world-class! I will never go anywhere else when purchasing a car!!!! Always an awesome buying experience! Highly recommend!
Randy Rodriguez
Oct 23, 2022
Kevin is a best salesman very nice and helpful. I will refer friends to him
Chung Nguyen
Oct 23, 2022
No pressure to buy, very helpful and patient.
Livin Love Pops
Oct 22, 2022
Everything was excellent from customer service, sales to finance. The agent who helped me with the process was very helpful, friendly, knowledgeable and professional. Facility is clean, restroom, beverage area and the waiting room. I highly recommend this dealer to anyone looking or interested in purchasing or leasing a new vehicle. A stress free transaction so I give a two thumbs up!!
Joelette Alipio
Oct 22, 2022
Excellent, outstanding customer service,very good communication skills,very nice dealership over all
Emilio Davila
Oct 22, 2022
Great service quality! Thanks to Lucas. Ecpensive.
Kesler Yevgeny
Oct 19, 2022
The people were nice the salesman took care of me and everybody else who was part of it took care of me too best experience I had so far and I bought the car thanks
Johnny Gutierrez
Oct 18, 2022
Pedro was great. He was very kind and knowledgeable. He took the time to explain to us everything in detail.
Ismael Portillo
Oct 18, 2022
I recently purchased an Odyessy here. The folks are really nice and helpful. From the point of showing the car, test-drive, handling the finance and other paperwork, folks have been really helpful, polite and make the entire experience really smooth and memorable. Particularty thankful to Amine and Kevin for walking through each step. Pedro and adriel were very nice it came to activating the alarm and dealing with additional paper work that I needed. Thanks for staying late on a Sunday evening to make it happen for us.
kambhampati srinivas
Oct 17, 2022
Twice I have leased a great Honda CRV through Honda of Stevens Creek. Recently I received great customer service from Jacob Castillo, my kind salesperson. Jacob is a warm, skilled, and caring professional who truly wanted to assist me in the best way possible. General Manager Phi Le and Sales Manager, Phillip Nguyen were also great. Everyone I spoke with at this dealership was warm and friendly. I love my new CRV EX-L Hybrid.
Martha St. Claire
Oct 17, 2022
Awesome experience!!!! Never thought I was going to buy a car! Sam was amazing with customer service and explain the process. His boss was also amazing and was excellent in explaining everything that I need it to know. I highly recommend Sam. Thank you
Laurita Rose
Oct 17, 2022
Ramon Sabaria, I recommend when you buy a car because him make everything so you have a new car.
Mauricio Herrera
Oct 17, 2022
Had a fantastic experience buying a new car at Stevens Creek Honda. Our sales associate Adriel was knowledgably of the cars and very friendly. That made things less stressful and easy. Sales and Finance teams were super chill, not pushy like other dealers. If you're stressed about buying or selling a car go to Stevens Creek Honda. They will treat you right! Ask for Adriel.
Jeff Price
Oct 14, 2022
good customer service , I will recommend this dealer to a friend
Krishna
Oct 14, 2022
Salesman Sam was very kind and patient and informative throughout my buying process.All of the other team members were patient and helpful,too.i highly recommend this dealership.
Richard Pieczara
Oct 13, 2022
Great sales and service from Tina and Jesse. Thank you for no pressure sales approach and patience to answer all of our questions. We love our 2022 Honda Crv.
DAVID M
Oct 13, 2022
The best experience I?ve had ever when going to a dealership. Very welcoming and helpful. Everyone was such a great help to me and I appreciated that very much.
Charlotte-Rae Perryman
Oct 13, 2022
Pedro our sales associate,finance Ryan and the floor manager were patience, extremely helpful and very professional
jenny hoang
Oct 12, 2022
Saw A Rare vehicle for Sale on CarGurus that was Located at Honda of Stevens Creek. Applied for Financing online on Saturday night, Sunday morning I received communication from Adriel Villegas. He asked how he could assist with view and purchase of said vehicle.Went to see the Vehicle at 11am on my lunch, got an appraisal on my current vehicle, filled out the credit app. Went back to the dealership at 4 after work. Filled out paperwork and was done by 5:15pm. Adriel was excellent; friendly, knowledgeable and supportive. Jesse Juarez was the Finance Manager who completed my purchase. Jesse was friendly knowledgeable and funny. Made the paperwork process easy and quick. Thank You Again Fellas for your hard work and Salesmanship
Jim Me Gusta
Oct 12, 2022
The selling agents here are very nice and efficient. I had great experience purchasing my vehicle.
加州贪吃熊
Oct 11, 2022
Fair prices, and very competitive.
cindi kurtz
Oct 11, 2022
One of the easiest purchases of a car that I have ever made. They had me in and out in less then 2 hours. Highly recommend Luis Dorantes (salesman) easy to work with.
Wendy Avila
Oct 11, 2022
I had a very pleasant experience here, buying my Honda Insight. The staff were responsive and explained everything clearly.
Kimberly Kay
Oct 11, 2022
Tina was outstanding helping us buy our 2022 Honda CRV. She was patient with us as we asked questions, no pressure approach was greatly appreciated. I recommend her 100%! Also the finance team was knowledgeable and friendly. Jesse was great in helping get all the paperwork streamlined. Thanks!!
David Matzinger
Oct 11, 2022
Muy buen servicio y mucha atención. Te ayudan y te explican muy bien al momento de preguntar sobre las necesidades que más le gusta a uno en cuestión de vehículos. Una buena experiencia al comprar y elegir mi vehículo.
Scarlett Abbad
Oct 10, 2022
Called at 6pm to see if the car I saw online was still available. Drove to dealership and drove away in my new car at 8pm. Seamless purchase. Thank you to all the folks there who made this possible.
Deb Doeltz
Oct 6, 2022
Abdel was a nice and helpful sales person who made the buying experience memorable.
Mohan Dasika
Oct 3, 2022
Dealership recommend Ramon Sabaria, I recommend when you buy a car because him make everything so you have a new one.
Mauricio Herrera
Oct 3, 2022
Great Team!!! Ramon Sabaria, I recommend when you buy a car because him make everything so you have a new one.
Herrera Mauricio
Oct 3, 2022
Phi, Jay and Kevin made the process smooth and stress free experience! Thank you guys!
shawn v
Sep 30, 2022
My experience at Stevens Creek Honda was a very smooth one. Probably because I know what I wanted by searching on their inventory. Then I pretty much pre-qualify myself for an auto loan. So, then someone (too bad I can't say his name as this survey said not to) emailed me within an hour about my inquiry on the vehicle I wanted to test drive, he said he already requested it to be transported from their other location which takes about 45mins to 1 hr. I was impressed. Then he emailed me a link for my credit check so I can do it online ahead of time. Took about 3.5 hrs from test drive to having my trade-in valued, my questions answered, signing of papers and driving my new car out of the lot. I'd say that was pretty good. So, if anybody is looking to buy a new or used vehicle, it is helpful if you do your homework and leg work from finding your car, to calling your insurance agent, getting yourself pre-qualify for a loan and check your trade-in value. You will do yourself a favor and it will make it easy for you and the sales rep to have a smooth transaction.
Janette Lengauer (jbv127)
Sep 30, 2022
Came here for my B1 maintenance for my 2016 Honda civic. We always come here for our Civic and the service is often great. Lucas was my helper this time and he was very informative and attentive— made my experience comfortable. The service was supposed to take approximately 2hours but finished within an hour ish. We'll definitely keep coming back to this shop for its people and the quick services!
Sayuri Shinmoto
Sep 24, 2022
Very good price and kind & gentle service. Thanks a lot.
Jeehye Lee (Alice)
Sep 23, 2022
Thank you, David and Phillip!
Saeid Jamilan
Sep 21, 2022
My wife and I could simply not be any happier with the purchase of our daughter's *new* and first car (2023 Honda HR-V Sport) at Honda of Stevens Creek. Our salesperson FELIX was extremely professional, courteous and cared about our concerns/questions as this was not a cheap purchase. Felix and his colleague Azurim were straightforward and fair and went above and beyond to make it happen for us from the final price $$$ of the car, adding the extra Honda "glossy emblems" as well as final delivery. Buy with confidence and make sure you ask for FELIX, his service and attention to detail is second to none and I appreciate that these guys truly work as a team and make it a priority to value your time. I will most definitely come back as well as refer friends and family to this place. Highly recommend. A++++
Gerry Delatorre
Sep 21, 2022
The service center at Honda of Stevens Creek is five star. I now use them instead of my former auto repair shop. Here's the reason: My 2003 Honda was shaking at highway speeds, had engine warning/VTM-4 lights that wouldn't turn off, wheel alignment problems, and breaking issues which come with a vehicle that has close to $200k miles. When I dropped the vehicle at the service center, they (Jeff who works at the center) quickly trouble shot the issues, gave me a cost estimate, and followed up with me via phone call/text--within that day. He was transparent, forthcoming, and without upsell. I knew what I was paying for and had an approximate time when the repairs would be done. When I received my vehicle back it was detailed (inside and outside) and all the issues were gone. No shaking, no warning lights, no braking problems. Three key takeaways that can be difficult to find in auto repair shops: high speed staff that puts customer concerns first and who are also knowledgeable of vehicle issues; automotive mechanics that know what they're doing; quick turn around times without shortcuts. Much credit to Jeff!
jj j
Sep 18, 2022
Tina was beyond incredible. Positively the best car buying experience I've ever had!!!
Irene M Keplinger
Sep 18, 2022
Very appreciative of this dealership. It was highly recommended by a few friends who bought in the past. Jacob and Amine helped us out a lot and provided a great buying for experience!!
pradeep komala
Sep 17, 2022
It was a great experience. Kevin helped us a lot and answers all our questions. We were highly satisfied.
Ilker Ender Ocak
Sep 16, 2022
Our sales consultant, Sam, was excellent. Listened to our needs and even with limited inventory, he worked to meet that need. Great buying experience.
Glen Dong
Sep 15, 2022
Amazing service! I bought a new Honda Odyssey 2023 and couldn't be happier with the service. Luis, Adriel, and Jay took very good care of me and walked me through the process. Probably the easiest car purchase I've ever made. Highly recommended!
Tareq Ismail
Sep 13, 2022
Amazing service! Everything went fast and easy. I was test driving a couple cars but once i saw the car i fell in love with they made everything go as smooth as possible and I was outta there with my brand new car in no time!
Jada Q. Castillo
Sep 12, 2022
If you come here ask for Sam his the best
DeadlyMoy _
Sep 12, 2022
Excellent customer service! Kind and knowledgeable sales associates as well as their Finance Director and shout out to Luis who made our experience easy and trustworthy! Good job Honda Steven's Creek
Martha Espitia
Sep 11, 2022
We showed up and needed a new car on a short deadline. The team at Stevens Creek Honda worked with us to get the car we needed on time, in just about a week. There was no hassle, no run-around, and no "I need to talk to my manager about that" delays.
Richard Barnette
Sep 10, 2022
Robert Y., Phi, and Sid made it all happen in less than one hour. I came in w/ a credit score of 600 and walked out with a contract on a 2022 Honda Accord Touring. Phi was on the floor at the time and he showed me my options on paper after checking my credibility. Within a few minutes only I was signing documents in the finance department with Sid and I decided to get the Honda and Fidelity Carefree optional warranty after he throughly explained the benefits. I had an amazing experience at Honda of Stevens Creek.
josh mt
Sep 8, 2022
Kevin was absolutely incredible - him and I worked together for over a week communicating back and forth. He actually ended up making your store the only dealership I ended up going to out of all of my other choices simply because he was so ontop of it. We were able to find EXACTLY what I wanted and couldn't be happier with the choice I made. Great customer service! The overall process was quite incredible. From the easy, solo test drive to the short wait for numbers to be run and all the way through the end. The whole thing took less than 2 hours! Great Job Honda Stevens Creek
Tyler Mitchell
Sep 8, 2022
The agent David Nyam is pretty nice and professional.
Hanhong Li
Sep 7, 2022
It was a great experience purchasing our new car Honda CR-V at the Honda of Stevens Creek. Everything went very smoothly and with the help of the experienced staff, we were able to finish the whole process within 2-3 hrs. Special mention to our sales person Mr. Paedro who was very enthusiastic and patiently answered every query, his demonstration skills are excellent. Then thanks to Mr. Phi who gave us a really good deal for our preferred model, and at last Mr. Azizi who not only did the whole paperwork in a couple of minutes but also provided a better interest rate for the auto loan. Overall it was a very seamless and hassle-free experience. The staff there is very generous, courteous and customer friendly. I will definitely recommend others to buy a Honda car from Stevens Creek.
Ankit Goel
Sep 7, 2022
Best customer service from all car dealers. excellent buying experience in this market. this is our second purchase from the same dealer.
GB Chen
Sep 5, 2022
Making an appointment for the service - It was very easy to make the appointment, the person making the appointment was very polite, professional and courteous, he made the appointment for the day and the time that was convenient for me. I received the confirmation of the appointment within a few minutes on my email and as a text message on my phone. Actual day of the Service - Even though there was a line in front of the service station, the Honda members were quick to accommodate and check in my van in a very short time. It was Tam who assisted me , he has a very good memory, even though he saw me after two years , I was surprised that he remembered me and also the reason why I had brought in my van for service two years back. Tam was very professional and courteous. Besides this , he has a good sense of humor too. He listened attentively and answered all the questions that I had regarding my van. After the service was done, he took the time to explain all the services/ updates that was done to my van. Overall it was a good experience. Thank you Honda Team members.
Madhu Chacha
Sep 4, 2022
Amazing! Pedro was extremely helpful and knowledgeable. I am glad that he assisted us in purchasing my dream car
Cinthia Salazar
Sep 4, 2022
The representatives that we deal with are always incredibly helpful and kind. I feel like we are treated like valued customers.
Eiman Khalifa
Sep 1, 2022
Great service and very friendly staff. Highly recommended.
Lior David
Aug 31, 2022
I purchased a 2022 Honda Pilot Touring from Adriel at Honda Stevens Creek last month. He was extremely patient and helpful throughout the whole process. He went above and beyond to help me get the best deal. I would highly recommend Adriel and the Honda Stevens Creek team for your next 🚗 purchase.
Aissa N Klyne
Aug 31, 2022
Amazing experience I completely felt like David was really trying to work with me so i could get the car i wanted! excited for this new purchase! He provided excellent costumer service
Jacquelin Lazo Corona
Aug 29, 2022
Amazing! Second Car bought with LUIS. Highly recommend
Juan Hernandez
Aug 28, 2022
HoSC actually had cars to test drive, which is amazing in this day (thanks to COVID, shipping problems, part shortages). We were treated well, quickly picked a car we wanted to test drive, and given the keys. We bought the car. We were happy with the price and the dealership.
Stan Sieler
Aug 27, 2022
I want to thank Luis for helping us have a seamless car buying experience. I honestly think this is the fastest I've ever purchased a car. I called Luis in the morning to make sure the car was still available. He made sure it was fully charged and ready for us. We got there an hour before closing and he stayed at least 2 hours after closing to help us wrap up the paperwork and finalize the sale. The car was listed for a great deal and that helped us close the deal that much faster. I appreciate all of Luis's hard work to be ready for us that evening and I'd highly recommend giving them a call to get your next car.
Greg Roskos
Aug 27, 2022
Big thank you to Luis at Honda of Stevens Creek! We called him early in the day to let him know we wanted to see a specific car and then drove two hours to get there shortly before closing and it was all ready for us. He stayed several hours after closing to help us finish the paperwork so we could drive away in our car. We appreciate him going the extra mile to help us get our car!
Greg Roskos
Aug 27, 2022
Not your typical carsalesman pitch and attitude. They were really nice, not pushy, gave me top dollar for my trade in. I had a great expierence. Shout out to Cris, Amine and Jay.
Krystle Colenburg
Aug 27, 2022
Had a very positive experience with the sales team at Honda of Stevens Creek. They were open about pricing of the new Accord hybrid and gave me a fair and accurate internet price which they honored. I appreciated no upselling, hidden costs, or sales pressure. Also got a fair price for my trade-in. Thank you to Kevin, Luis, Sam, and Phillip.
David Seltzer
Aug 26, 2022
I has a great experience at Honda of Stevens Creek. I had been looking for a car for about a year and had been to many dealerships. This place rhe people were very nice, they were not pushy, they didn't throw the typical car salesman pitch. They gave me top dollar for my trade-in off top. I will definitely will be back to see them when it's time.
Krystle Colenburg
Aug 25, 2022
Jay the finance man he is such wonderful person...
Hani Haimour
Aug 25, 2022
Gerry, Pedro - Honda of Stevens Creek Great Service Thanks for taking care
Yit Van
Aug 20, 2022
Overall great experience. Luis our Sales Associate was very helpful in finding us the vehicle we wanted. He was very attentive and knowledgeable when answering our questions. A shout out to GSM Phi, Service Director Rick, Recon Manager Ryan and Finance Manager Jesse for going above and beyond. You guys are awesome and have gained a loyal customer.
Kristopher Bostic
Aug 20, 2022
I bought a great car and received great service throughout the buying process.
Kim Aroz
Aug 19, 2022
It was great. Abdel was very helpful
Udit Mishra
Aug 17, 2022
This is my 3rd Honda I?ve purchased from Honda of Stevens Creek family. Me and my family have been well taken care of during each of purchases and we also love having our cars serviced there too. 5 stars.
Jemal Ramirez
Aug 17, 2022
I had a wonderful experience at Honda. The staff were so accommodating and helpful, especially Sam Hussein who guided me through the process. Everyone was so kind and patient with me and took care to answer all my questions. Thank you so much Sam for helping me and to Phillip Nguyen for the updates and to Ryan Negal the finance manager. 10 stars to Sam!!!!!!
rosetaps1967
Aug 16, 2022
I got my favorite Honda. The dealer's service was very helpful for us in purchasing a new Honda.
Nozomu Kotake
Aug 16, 2022
excellent customer service I am very happy with my new car, I thank the bilingual staff for the help in the purchase of my new car
Misael Perezlopez
Aug 16, 2022
The best dealership by far! They exuded the utmost customer service that my husband decided to trade in & purchase a car within days after the purchase of my vehicle. Both Abdel & Jay were phenomenal & we didn't feel pressured to buy anything we didn't need. The personable & welcoming atmosphere here makes the 2 hour commute worthwhile & we've already recommended this dealership to a few others. (:
Leanne Taburada
Aug 15, 2022
This is my 3rd Honda I've purchased from Honda of Stevens Creek family. Me and my family have been well taken care of during each of purchases and we also love having our cars serviced there too. 5 stars.
Jemal Ramirez
Aug 15, 2022
The overall experience was smooth and very professional . They listened to our side of requirement and made adjustments on the Markups and services added to the vehicle and got us what we wanted . Other dealers were not ready to do that .
Karthik Ganesan
Aug 14, 2022
Worked around my monthly payments friendly people that work there.
Jose Valencia
Aug 14, 2022
A lot of things. The staff that I met in the dealership were very helpful, courteous and took time to explain every part of the process to me. They were really patient and answered all questions and addressed all concerns. 😄 Thank you to everyone, especially to the Sales Manager Phillip Nguyen, the Sales Consultant Sam Hussein, Finance Manager Ryqn Negal and Phi Le. Great team at Honda of Stevens Creek.
Maryrose Taparan
Aug 14, 2022
Excelente servicio, nos atendieron muy bien y en nuestro propio idioma con muy buen financiamiento, el proceso fue un poco tardado pero valió la pena, Se los recomiendo.
Sofia Suastegui
Aug 13, 2022
All of the guidance and support I received from Honda Stevens Creek was great! I was a first time buyer and Luis Dorantes was a big help in setting me up with the information for the car and created a smooth process all the way up until I drove off the lot. I appreciate everyone's help along the way!
Adesia Cotton
Aug 10, 2022
Pedro helped me through the sales process. He was extremely knowledgeable about the vehicles, patient with my hundreds of questions, and very personable. The communication was quick and simplified and I was very well taken care of.
Malia Obrien
Aug 10, 2022
Nick (Doshi) was very nice and so friendly for the whole process, it was entirely stress free!
Ciara Valenzuela
Aug 9, 2022
Pedro helped me through the sales process. He was extremely knowledgeable about the vehicles, patient with my hundreds of questions, and very personable. The communication was quick and simplified and I was very well taken care of.
Malia O'Brien
Aug 8, 2022
Perfect! Thank you.
nktk2011
Aug 4, 2022
I have purchased multiple vehicles in the past and this was probably one of the smoothest transactions I have ever had! The sales team, especially Hunter, was very accommodating even less than 10 minutes before closing time on a Sunday. Finance was a breeze and was able to help me secure the best deal possible. I would highly recommend any of my friends and family to shop for new and used cars at this dealer!
Manuel Ruiz
Aug 3, 2022
I had a great experience at Steven?s Creek Honda. My salesman Luis was kind and knowledgeable. He helped me get into the car I wanted!! I was not there all day with making my purchase 2 hours and off I went!! Great people and an excellent product. The Honda CRV Touring is a great vehicle!
Stephanie Williams
Aug 2, 2022
Came here just to look on the parking lot, ending up buying a 2017 bmw x3 Clear process for buying, good competent vendors, no xxxxxxxx, no hidden fees or mandatory options
Julien Vittu
Aug 2, 2022
My first time buying a vehicle and Nick was great! Super big help! He did everything for me prior to coming to the dealer to purchase the vehicle. Even held the vehicle for me to purchase. He showed me all of the features of the accord that I purchase and made me feel comfortable. I highly recommend coming to Honda of Stevens Creek as they are super friendly and professional. Will be purchasing vehicles from them in the future.
Jordan Montgomery
Jul 29, 2022
Tina is very friendly and professional, I would recommend my friends to buy a car here
Jianru Shao
Jul 29, 2022
Everyone was very polite helpful and nice
Mary Connolly
Jul 28, 2022
All I can say is Wow!! I had a wonderful experience from my salesman Luis to the gentleman in the finance department. They were patient and kind. They explained everything to me without making me feel rushed or overwhelmed. This was the best car buying experience I've ever had!! And yessss I absolutely love my CRV Hybrid Touring!! Thank you Honda of Stevenscreek for hiring the right people!!
Stephanie Williams
Jul 27, 2022
I worked with Kevin at Stevens Creek Honda and he mad the entire process fair and painless. I got the impression that he was trying to give me his most honest and best quote within his powers. When I went in to sign the paperwork, it all took under 90 minutes and I was out the door with a new car. Highly recommend this branch.
corynak
Jul 26, 2022
I had a wonderful experience at Steven's Creek Honda. From my salesman Luis to the finance department. They took care of me ….did you read what I just said… they took CARE OF ME!! They are very Knowledgeable friendly and kind. They didn't rush me and they explained everything to such detail it was the best car buying experience I ever had!!!
Stephanie Williams
Jul 26, 2022
My experience with leasing a car through Honda of Stevens Creek was an absolute breeze! You can tell that the staff at this dealership make customer service their top priority. Special shout out to Adriel, Tina, and Santiago for being so helpful and informative! They all took their time to ensure I was 100% happy with my purchase and guided me towards the best vehicle for me. I'm not normally the type of person who would leave a review, but their service was just outstanding. I recommend Honda of Stevens Creek to everyone looking for a vehicle.
Samantha Segur
Jul 25, 2022
Excellent customer service and communication. We met David Nyam at 8:00 pm after the showroom was closed. He spoke with us and allowed a test drive of the car. Even though it was after closing, David took his time with us and went over all of our questions. We texted David the next morning and told him we wanted the car. When we arrived, there was a sign hanging on the mirror that said "Waiting for VIP Susan". That was me. We were given 2 hours to take the car (2020) to our mechanic. There was 1 very minor issue which they corrected. I had a very important call as we were writing up the contracts. David allowed me to take a 1 hour break in a private office to take the call. After that, it took another 30 minutes to finish up all the paperwork. All was very smooth. Overall, the car buying experience at Stevens Creek Honda was wonderful.
Susan Goodis
Jul 22, 2022
Sent a vehicle inquiry request and received a call back within minutes from Tina. I scheduled an appointment for the following day to test drive the vehicle and received useful information regarding financing options. I arrived the following day for my appointment and once I walked in, I was greeted by Tina, who was very helpful and nice. I decided that I was going to trade-in my vehicle and she said they'll be able to give me a quote on what I'd get for it. I got a lot more than what Carmax was offering, which made it an easy decision. She gave me the keys to the vehicle and I took it on a test drive. The I-280 is a few streets away from the dealership, which provides a perfect strip of asphalt to test the power of vehicles. Tina had answered all of my questions regarding financing and car specifics. Ryan, the paperwork guru, made things easy and explained everything that needed signatures. All-in-all, that dealership was no doubt the best one that I've been to. It took about 2.5 hours from start to finish. Highly recommended dealership with great customer service!
Kai Feliciano
Jul 19, 2022
I have had multiple unfortunate situations happen to my car, which resulted in me purchasing a new car twice within the span of 2 months. After speaking to Luis over the phone and Hunter in person, they both did the absolute best to ensure that I would find a Honda Civic 2022 before I moved down to San Diego by the end of the month. Not only did they get me a car within a week time span, but they were able to keep the market adjustment the same from when I first stepped into the dealership. Not only were they able to track down the next shipments of Honda Civics that day, but once the car touched down at the dealership the next day of putting my deposit, Hunter called me immediately to provide me an update of when I can get the car. Hunter and Luis did such a good job and tried their absolute best to provide me the best deals and options for me. Their financial staff were just as nice as they really took the time to explain the contracts I needed to sign to finish up getting the car. This is the second Honda Dealership I've purchased a car from within the span of 2 months, but I have to say, this has by far been the easiest of the two to deal with. I would highly recommend coming to this Honda dealership again, be sure to ask for Hunter or Luis!
Jamie-Lynn
Jul 18, 2022
Help and satisfies all customer need
Hong Nguyen
Jul 18, 2022
I went to test drive a CRV. Louis was super helpful and we ended up buying the car at a very decent price point. Appreciate the sales outlook and customer attention at Stevens Creek Honda. Happy to recommend it to any aspiring Honda buyer.
Tushar Haldar
Jul 17, 2022
Like so many others, was coming into look and left with a car. Adriel was fabulous....no pressure but just made everything happen! Was great to work with!
Lissa Kreisler
Jul 14, 2022
We had such a great experience with everyone we encountered. We left satisfied customers. Jay made the experience beyond what we were expecting. Along with that we weren't jerked around and they told us exactly how it is and what to expect. We will definitely bring more business to this team again in the future along with recommending them to others.
Monica Morales
Jul 11, 2022
Adriel Villegas helped me with my 2022 Honda Accord EX and I love it! Great service all around, by far the best sales consultant I ever had. Thanks for making my buy super easy and well explained. Definitely recommend this dealership to many of my colleagues.
Betty Toscano
Jul 11, 2022
I went in for an oil change and I had great service from Jeff Barats, he was friendly and helpful. The service went smoothly and quicker than I expected too.
Madison K
Jul 10, 2022
I bought Honda Pilot from Steven Creek Honda, San Jose. The process of smooth and there was no pressure. Nick Doshi is an excellent sales person. He explained everything in detail and never forced anything. He went out of his way to get a car for me. Because of him only I got the model with the color of my choice otherwise during this time its very difficult to get all choice. I would highly recommend Nick and Steven Creek Honda for buying car.
Chirag Desai
Jul 8, 2022
We were greeted quickly by Pedro. He was very helpful with answering our specific questions about the 2022 Honda Accord Sport 2.0 model. We drove a test drive and knew this was the car for us. Pedro again answered our questions about starting the financing process. Pedro brought different monthly payment and down payment examples and worked with Sid (Finance) to make the deal work for us. Sid was very professional, personable and considerate. We have purchased vehicles at least 7 times over many years and this time was the most timely, friendly and efficient experience. We appreciated the detailed information shared about warranty benefits and other options too. Having found and bought our Princess car to transport our 3mo old Granddaughter they made us very happy. To note, we had also purchased our 1991 Honda Prelude with Stevens Creek Honda long ago and still have the vehicle garaged at our home. We trust Honda vehicles, love the newest technology and features of this car and we're so glad that we could make a deal again with this dealership. Our sincere appreciation to Pedro and Sid (and any other staff involved of course) for making our experience so memorable. We can't wait to install our car seat and take our baby girl for a drive knowing she will be safe and we will be comfortable too! Thank you all again for our excellent experience and for providing wonderful customer service!
Gi R
Jul 5, 2022
This review is for the amazing Scott Lien. Scott took his time to show us several vehicles even after the dealership has officially closed, while other sales managers just told us to return the next day. We've been impressed by Scott's knowledge on the different vehicles we inquired about. He was open, honest, and also respectful, pulling up his mask when he saw that we also were wearing one. He didn't try to up-sell anything, but focused on being technical and providing context. Having just come from Toyota and Lexus, it was incredibly refreshing to talk to him. While we couldn't do any test drives (since the dealership was technically closed), we hope to be back soon.
Georgina Chang
Jul 5, 2022
Car was exactly what I wanted. Staff provided all necessary information and were very professional.
Carol Andrews
Jul 5, 2022
Hunter, Phi, and Ryan helped me buy my dream Honda HR-V! They were very helpful, knowledgeable, friendly, and ultimately made the buying process quick and easy. Thankful for their expertise. The facilities itself was very clean. Would recommend and look forward to coming back for Honda care (oil changes, etc?).
Mary Simonis
Jul 2, 2022
I am super appreciative of Honda of Stevens Creek. We urgently needed a car and this team made it seamless and easy to select a car. My sales rep Abdel was very informative and patient with me. He answered all my questions and shared his car experiences which was super helpful. Once I selected my car I completed the paperwork. I was glad that each paper I signed was explained to me in detail and they clarified any concerns that I had. The two used vehicle Managers I met were both very helpful and made sure that I was happy with the vehicle. I hadn't noticed but there were very minor details with my car and they both offered to fix the issues with no hesitations. I was shocked at how comfortable I felt during the whole process. I would recommend Honda of Stevens Creek to everyone especially if you want honest information. Thank you!
Patty Medrano
Jun 30, 2022
Hi there, This was my 2nd car I buy there. I was happy with my kona SUV. Great customer service support team from Ben when he call me back about the kona SUV and schedule appointment to take a test drive and schedule to meet up with Kevin to help me to buy the kona and Jay get me a good monthly payment. Thank you Honda of Stevens Creek Team.
charles macias
Jun 26, 2022
Went well and beyond to provide what we requested.
Dai Huynh
Jun 25, 2022
I would like to thank Lucas, service advisor for helping me last Friday with my Honda Pilot. He is great. Lucas was really friendly and was knowledge. It was a pleasure to have him as my advisor. Josie Arce
Josie Arce
Jun 24, 2022
Sam, Santiago, Ryan, and Jesse did a great job in quelling any anxieties I had, and I'm happy to own the car I bought!
Evan Sacks-Wilner
Jun 24, 2022
Working with Tina to buy our car was great !!!
CK
Jun 22, 2022
My experiences are always smooth at this car dealership. Never have I ever felt pressured into services and the staff is polite. Their waiting area has always been clean and open. Although lately inventory has been sparse, they are accommodating and fast. Scheduled my services yesterday online. Didnt wait more than 10minutes. I was informed the wait could be up to 2 hours and will get option to wait or be taken to work, mall or elsewhere within a certain vicinity. Not a bad deal. I have done it both before. Be dropped off at work and picked up. Also to wait at the lobby and its clean. Overall satisfactory.
Mary Cruz
Jun 21, 2022
Second times service with her. As usual like before she provided detail updated and keep me posted. She is really nice, friendly, and helpful. I would love to see her again for change engine oil.
Emmy
Jun 12, 2022
Awesome experience
Pronob Mukherjee
Jun 10, 2022
Overall great experience in the purchase. Very helpful and knowledgable sales people.
Mukesh Basavaraj
Jun 10, 2022
Best Serivces experience in the Bay Area, quick service. Shuttle drop off. On point advice. Working with Clint was great!!!
Ek Manus
Jun 9, 2022
This dealer gave me a good support to buy CR-V. I had a good choice in this dealer.
Yohei Shiokawa
Jun 8, 2022
great place with great cars and great service. fast and easy and very kind workers who will get you the best deal. if you're considering buying a great car, this is your place to go
Ino Diaz
Jun 6, 2022
Great experience because I got the best customer service. Everybody there were very polite.
Ana Gonzalez
Jun 6, 2022
I wanted to buy a used car and for that reason wanted a Honda coz the Honda engines are known to be sustainable. I was helped alot by David, who was always there to answer all my questions, no matter how naive. I was unhappy with the Apr I was getting, and after alot of sitting and debating the Honda folks asked me what Apr I was looking for, and I was eventually able to get a good rate! I bought the car 2 months ago and have faced no issues and am very happy with everything done by folks at Honda of Stevens creek! :) PS: I called David a day or two ago coz I wanted to know the process for getting personalized licence plates and he picked my call up immediately and helped me through! It's always pleasant talking to David!
Mantek Singh
Jun 3, 2022
Well, I didn't think I would be able to buy a car but they made it possible. I bought a CR-V hybrid and I love it. It makes driving so much easier and more fun. Actually, I bought my last Honda from them and still have it. I get all my service done there as well because it's just easier and the service department seems honest and straight forward. I recommend Honda of Stevens Creek.
Maggie Wolfe
Jun 3, 2022
I got a warm and great service from the Stevens Creek Honda team, especially Scott. He is a kind man with patience, explained the details about each model for us. Finally, we found a suitable car for my family in a short time.
Jile Hu
Jun 2, 2022
Great service, good people and very helpful. Place was very clean, the employees were very kind and helpful always making sure you?re doing okay or if you need anything whilst waiting, never pushy or overwhelming.
Jeffrey Serrato
Jun 2, 2022
I got a warm and great service from the Stevens Creek Honda team, especially Scott. He is a kind man with patience, explained the details about each model for us. Finally, we found a suitable car for my family in a short time.
JL H
May 30, 2022
Tina is friendly and helpful when I was looking new hybrid. I was able to test drive and everything went pretty smoothly. Thank you Tina
Fumi P
May 29, 2022
All went well, fast service, answered all my questions
?vitaly davkin??
May 25, 2022
All was done efficiently and smoothly; I am grateful to everyone involved, especially Amine, Abdel, & Jesse. Two Thumbs Up!
Ross Mostofi
May 24, 2022
Was able to get the exact car that I wanted despite the shortage. Thank you Luis and Jay!
Andy L
May 20, 2022
The service I had with Stevens Creek Honda was very satisfactory.
Hong Wang
May 18, 2022
Great exprience at honda stevens creek, Tina Pourani is really nice and professional.
xiaopeng tian
May 15, 2022
Great Customer Service Very Fast Process to buy a vehicle
Veronica Gonzalez
May 6, 2022
We worked with Tina and she was fantastic. Very kind and knowledgable and trustworthy. She answered every question we had, and she helped us with the entire car buying process from beginning to end.
Melissa Podczaszy
May 2, 2022
Adriel was great with communication via email, phone calls, & in person. He answered all my questions and made my time there enjoyable and comfortable. My experience at Steven's Creek Honda was great and I would recommend anyone to go there that is in need of a new vehicle.
Lindsay Milam
May 2, 2022
We we're very satisfied with our car and the service that we received.
Geoff Choy
May 2, 2022
I had a really good experience here, and came out with a new 2022 HRV! This was my first time shopping for a car and Ramon was very helpful and very patient with me while looking at several different cars on the lot. I am new to CA, moving from across the country by myself so I was very timid. Ramon gave me a lot of time and space to think, talk to my S.O., but also allowing me time to call my father to ask for their opinion a few times as well. Jesse was also very nice and friendly with me and my partner, and very patient as well while we waited on insurance. All together I was probably at the dealership for about 2-3 hours and they remained professional and friendly, without really pressuring me. 10/10 would recommend.
Belle Haboon
Apr 30, 2022
tina was very helpful and was quick to get our deal done
Saman Khatami
Apr 29, 2022
Friendly salespeople, but a little tough on the upsells!
Chris Cummins
Apr 25, 2022
I love the hybrid CR-V
daniel damma
Apr 21, 2022
Sam was very helpful from the time I purchased the car and the service that needs to the car I bought. Do recommend him for anyone who wants to buy a car at Stevens Creek
Cecilia Rivera
Apr 21, 2022
Kevin is professional, nice and best sale man.
Sopakorn Chantanimi
Apr 17, 2022
I went in to buy a 2022 Honda civic ex and worked with Adriel, he showed me features of the car i didnt know about and made the overall experience of buying the car swift and nonstressful.
HazorKK
Apr 17, 2022
Adriel is a gem at the store, who is very nice, friendly and promptly responsive to help us buy a very low mileage Honda CRV at a very good affordable price within our budget. Thank you so much, Adriel.
Thu Hoang
Apr 16, 2022
Mike was amazing! He had everything ready to execute once I arrived at the dealership! I was in and out of finance in record time!
Elizabeth Bradford
Apr 15, 2022
Help us a lot. I want to say thank you so much!
jasmine Lai
Apr 10, 2022
Came in, sold them my car, got my new one, all done under one roof, left with new car, and i'll never have to deal with the old one. Very helpful people, got all the data i needed. Perfect.
Omer Keynan
Apr 8, 2022
The whole process was fast and easy. The facility was beautiful. Luis and Jesse in finance were so helpful!
Angela Aguilar
Mar 25, 2022
I got an amazing deal thanks to the General Manager and the Internet Manager who took care of me was outstanding,
Carmen Kamnitzer
Mar 21, 2022
I was in the market for a pre owned Accord. Came here and was blown away by how low pressure and friendly Tina was during the whole process. Tina was great and checked on me when I was still deciding and when I finally pulled the trigger the finance king Jay was a big help getting the paperwork done to get me in that car I wanted before the day was over. I would tell anyone if you?re looking for a car. The Stevens creek Honda sales and finance team is the best there is!
William Anderson
Mar 15, 2022
Definitely awesome experience. I was blessed with having Ramon as my salesman. The whole team, Ramon, Phillip, Jay, made this process a delight. Only drove my CRV for a few hours, but it handles beautifully. I know I'm taken care of with this team.....Ramon at the helm.
Charlotte
Mar 8, 2022
We had a great experience. Jay and Doshi were so helpful and professional.
Ann Miles
Feb 17, 2022
Azurim made our car buying experience smooth and easy and offered to buy us refreshments from the 7-11 near by while we were waiting. By far the best dealership we've experienced. We've gone through 4 brand new cars over the last 8 years and the other dealerships were a nightmare who didn't have any interest in what we wanted, just wanted to move the flavor of the week. Make sure you guys hook Azurim up, he's a good salesman to have on your sales team.
William Frederick Schroeder III
Feb 16, 2022
Excellent customer service! Thanks to Luis Dorantes and Phillip Nguyen for making my first car purchase experience hassle-free and transparent. They were attentive to my needs, friendly, polite, and answered all of my questions. The final price was exactly as it was negotiated - and no last minute surprises. I'd highly recommend Honda Stevens Creek. Thanks Luis and Phillip!!
Vishwesh Patel
Feb 1, 2022
My salesperson Sam Hussein was the most courteous and professional salesperson I have ever worked with. That?s saying a lot as I purchase a new car every 3 years.
Paul Kalvans
Jan 25, 2022
Sales people are nice and they really help you get into a car you like
Jose Rodriguez
Jan 12, 2022
Our experience at Stevens Creek Honda was amazing! Naresh Doshi was an incredible sales consultant, he assisted us with the purchase of a Civic. He is experienced and knowledgeable, and made our purchase as smooth and streamlined as possible. Jalal Miskeenyar made long paperwork into an engaging and positive experience, and he answered any questions we had with ease. Thank you Naresh and Jalal! The Honda Civic I am currently driving is better than I expected. The ride is smooth, it's economical, and the Sport version almost looks like the Accord! If you are looking for the best customer service in the bay, come to this dealership!
Rafael Rivera
Jan 9, 2022
My family and I was looking for a bigger vehicle to accommodate our growing family. We were assisted by Adriel and Quyhn and they made the entire process smooth, quick and overall a great experience. We highly recommend this dealer ship for anyone looking for great service.
Brigitte B Hart
Jan 5, 2022
Ramon, sales person is very patient and has good costumer services.
Elsa Velez
Jan 1, 2022
Great service and value in our recent purchase of the new Honda Civic. Salesperson David Nyam and Fillip at the Honda of Steven Creek are very patient, knowledgeable and made our experience exceptional. Thanks again for your excellent customer services.
Jessica
Dec 29, 2021
Good service
Cola Ng
Dec 5, 2021
Kevin Trando was extremely helpful when purchasing my vehicle. We went to 3 different Honda dealerships and decided to buy with Honda at Stevens Creek partly because of Kevin. They also had a great selection and we felt it was the perfect combination of inventory and professional sales team!
Rodney Detheridge
Nov 9, 2021
Fast, professional and simply awesome!
Anna Gukasian
Oct 26, 2021
Bought a Honda Odyssey with my mother in law. Had a positive experience with Cassiah, David Nham and Jay from finance. Answered all questions with patience and followed up afterwards. It's an interesting time with the chip shortage, but they gave me the best offer around
Andy Guo
Oct 5, 2021
Very polite and knowledgeable
Manuel Perez
Sep 9, 2021
Very professional, efficient, and thorough in their car sales. Our salesman Ramon was especially helpful in demonstrating how to use all the electronics in our new car.
Theresa Simanek
Sep 6, 2021
I just purchased my new car tonight! Yesterday I called the dealership directly and had the pleasure of speaking with Ramon Sarabia, my Sales Consultant. I was looking for a specific vehicle and he told me he would check the inventory and call me right back. In less than 10 minutes Ramon called me back and let me know he had one car left of the one I was looking for. I was very excited to hear the great news and I asked him to hold the car for me as I would be on my way immediately. Upon my arrival Ramon took me out to the car to look at it. Exactly what I wanted! I came to the dealership right around closing time and was able to also speak with Amine Kedir, the Sales Manager. Ramon was extremely helpful and attentive to my questions and starting the paperwork process. Amine was able to work with me directly on discussing the terms and pricing of the vehicle. Very efficient conversation. I was able to put a deposit down on the car and come back this evening to complete the purchase. Working with James in finance was super fast with perfect explanations of each form I signed. Ramon took all the time I needed to go over all the features of the car with me before I left the dealership. The car was detailed and gassed up and ready for me to take home, I did not have to wait for that at all. From start to finish, everything went smooth. I could not have asked for a better experience with a car purchase. I have been purchasing cars for the last 45+ years and have never had a purchase go as seamless as this one. Congratulations to the team at Honda of Stevens Creek for making this a wonderful experience!
Joan Leis
Aug 4, 2021
Great service, professional and friendly
Alice Barbero
Jun 29, 2021
Pretty organized. Everything goes quite smoothly.
Trent Lo
Jun 28, 2021
I recently brought my Honda Civic for a repair after some alert lights came on. Tam Nguyen from the service department took care of me and provided a superb service - He was patient and calm, very attentive, explained in details about the process and my options and had great communication skills. He called to update me all throughout the repair and did not leave me in the dark as with other dealerships I had visited. What could have been a repair process of days or weeks was taken care of that same day, even though I did not have an appointment. I feel that Honda and especially Mr. Nguyen went above and beyond to provide an outstanding service and would recommend them to everyone.
Sigal Barnea
Jun 26, 2021
I worked with Clint and he was very helpful and thorough.
Katarina Pena
Jun 25, 2021
The service was on time and thoroughly. I was well informed about condition oh my vehicle. I will comeback.
Chinh Tran
Jun 25, 2021
The dealer was a great guy, very friendly and helpful!!
Abiye Tiruneh
Jun 23, 2021
Ramon and James were super. Great ppl. They both were informative. Excellent customer service. Ten out of ten would recommend.
Kat Dimasaca
Jun 22, 2021
Steve was very friendly, cordial, interested in the customer?s needs. I told him that I need my car ready by 1:30pm. He delivered. My car was ready by 12:00noon.
Michael Syjueco
Jun 22, 2021
Steve Seyuin, my advisor breakdown everything needed for my maintenance service in details, i appreciate so much knowing the details.
Jose Libunao
Jun 21, 2021
Steve Seyuin is an nonpareil employee in the capacity of Service Advisor. He is helpful, flexible, knowledgeable and respectful to his customers and those around him, I would reccomend him with the highest confidence to be respected and retained by the corporation. I reccomend the Dealership in no smallpart as a result of his competent and friendly skills and manners.
John Fuller
Jun 20, 2021
I drive from Santa cruz County to have my Honda serviced at Stevens Creek Honda. They have better pricing than local Honda dealer and the service is great
Steve Hernandez
Jun 19, 2021
I person who helped me was great. The only complaint I have it with the person who made the appointment. I asked specifically about my recalls and was told parts were in stock to make the repairs. When I got to the dealership the parts were not in stock.
Maria Gerst
Jun 17, 2021
An awesome, fun, friendly experience (it always is). Excellent communication, professional in every way and now that the politicians (who know everything) say Covid is "over", will we see a return of the Donut selection???
Ian Nandhra
Jun 16, 2021
Excellent service. Steve from service department was very friendly and scheduled the service.
Henry Huang
Jun 15, 2021
Sales consultant David Nyam was very informative and professional and had alot of knowledge about the cars.
Claudine Lawrence
Jun 14, 2021
Great customer service, incredibly patient and welcoming.
Yvette Dominic Espinoza
Jun 13, 2021
Ramon (sales rep) helped me left and right and went above and beyond helping me get to buy my new pilot. Thanks very much on this milestone.
Manuel Enriquez Ascencio
Jun 13, 2021
They provided Good and fast service. Also, Good communication.
Norman Felche
Jun 8, 2021
Excellent service. Would recommend to family and friends.
Michael Caimol
Jun 8, 2021
Good and excellent service. The service time took much less than estimated.
Teresa Tang
Jun 7, 2021
Very professional service and friendly interaction
Paul
Jun 3, 2021
Perfect experience from first contact to completion of purchase.
Gary Erb
May 30, 2021
Thank you to Jeff for the great service. I will be coming back again.
Yurie
May 28, 2021
They were quick, he the piece i needed in stock so i didn't have to keep my car there for long. Great job!
Vicki Petersen
May 26, 2021
Bought my Honda from here, always bring it here for repairs and maintenance
Amer Zreika
May 26, 2021
Excellent customer service! Everything was fast and efficient. Everyone is so Kind ! Best service experience I?ve ever had :)
Rashmi
May 25, 2021
Your service rep Tam was very kind and knowledgeable.
Kiha Kim
May 21, 2021
Joshua was very professional and a friendly service advisor, and provided helpful information about the necessary and optional services recommended during this service visit. I had a faulty 12V battery on the Accord Hybrid, and they promptly replaced it after a quick diagnostic. They were thorough and didn't try to "up sell" their optional services. It was a very pleasant experience and I highly recommend this dealership.
Cary Wong
May 21, 2021
Oil change and tire rotation was simple and well done.
MO
May 19, 2021
good adviser and a good job recommending what the car needs
Arturo Castillo
May 17, 2021
The buying process went smoothly until the end. Ben and Jay were good to work with and the negotiating process went well and the deal was agreed to. I was to pick up my New Odyssey on Monday, 5/10 at 3:30 PM and was confirmed via email and 3 times by text. When I arrived to sign the papers and pick up my car the Sales Manager (don't recall his name) tried to change the agreed upon deal. I refused to budge on the deal and he said he had to go speak with the General Manager and kept me waiting for almost an hour. I told Jay, the sales person to go find out what is going on or I was leaving. Only then did the finalization of the deal move forward. I never saw the Sales Manager again. I don't know if I would recommend this dealer to a friend. This is the second time I purchased from this dealer and my first experience was perfect The Sales Managers tactics in this transaction, in my opinion were sleazy.
Thomas Yuschak
May 15, 2021
I've been bringing my Honda here for a few years now. The Service Dept always does an outstanding job. I work with Tam, and I highly recommend him. He knows what he's talking about, and has helped me with what my car needs and what it doesn't. I have an older CRV that runs beautifully and I drive everywhere for my job, so it's got to be dependable. I have had no problems here, and I highly recommend this Service Dept and working with Tam.
Lisa Baxter
May 14, 2021
I had Clint Santiago for my advisor today. He is personable, knowledgeable and quite efficient. My car was ready as promised, as a senior citizen he was respectful and kind. This dealership is lucky to have him! I will be coming back to this dealership as long as you have Mr Santiago.
Marivie DeVera
May 13, 2021
I have taken our Van to Honda of Stevens Creek for many years. We have never been disappointed. The Car feels good driving home yesterday.
Hans Scheelke
May 13, 2021
I had a problem with emissions engine lighting up in my Honda Ridgeline 2017 back in January 2021. They checked it out and turned off the light. At the end of April, the emissions light went on again and this time Honda Stevens Creek replaced the fuel injectors and fuel line free of charge due to "recall/problems" Code 0430 with this particular model and year. After the replacement, a day later the emission/engline light went on again. When Honda Stevens Creek reevauated the problem, they surprised me with replacing the catalytic converter would have to be done. They said the repair would cost about $1800 but they offered a goodwill offer to have me pay only half @$900. I have called Honda Customer Service and they'll have an agent investigating my case to have this replaced and to be covered by the extended warranty that I bought almost five years ago. Waiting for my claim to have Honda cover the upcoming maintenance costs. I was told it'll take almost two weeks to have a decision made for my claim.
George Casem
May 11, 2021
Great experience . The appointment was prompt and easy. The employee attending was coutesipus and quick
Sujata Rao
May 10, 2021
Tam Nguyen provided me with excellent customer service and exceeded my expectations! Tam addressed all my vehicle services/repairs and kept me updated on status of my vehicle. My vehicle was ready as promised.
Sherry Gong
May 10, 2021
Good communication with the service person, repairs done when they expected them to be done
Earla Bracken
May 8, 2021
So glad we found Mike Djahra at Stevens Creek Honda. After visiting several other dealerships, the sales people were either too pushy or made us feel like we were wasting their time. Mike was helpful, courteous, knowledgeable, and patient with us. He gave us great practical advise and we felt he was working with us, to get the best car for us. After months of looking other places, we finally found our perfect vehicle and feel we got a great value too. We love our new car and have zero regrets due to the fantastic effort by Mike and the team at Stevens Creek Honda. Thank you!
Maria Julia Aguilar Paniagua
May 7, 2021
Had very good customer experience and quality service. Steve was quite helpful advising the right timely service customized for my vehicle.
Badrinath Tripathy
May 6, 2021
Jonnie was super helpful and explained everything thoroughly. Great service.
Marisol Padilla
May 4, 2021
Johnny Lam was great! Super fast and efficient. I took my car in for its first service and it went flawlessly!
Jillian Marquard
May 3, 2021
Drove round trip from Sacramento to Glendale AZ and brought vehicle in for multi-point inspection. They recommended that I get my oil changed and a few other items. 2 hours later walked out of there relieved to hear that I am ready for another road trip. Great Customer Service!!
G Robinson
May 3, 2021
The dealers are super helpful and quick on the process. They were flexible enough with the pricing and finance options. Would recommend people to check that place for buying or leasing a Honda.
Vatsal Makani
May 2, 2021
Great service experience and friendly service advisor.
Rebecca Yang
May 1, 2021
Execellent customer service very attentive and has a great recomendation, done on a timely manner, reasonable cost for basic service, love this place.
Ethel Abon
Apr 30, 2021
Fast and reliable service been coming to dealer for service for over 10 years
Beruk Kassai
Apr 30, 2021
Phil Ha was excellent to work with. Great customer service and very knowledgeable. I shopped many places and found the best price and customer relations here at Stevens Creek Honda with Phil. He made the process easy and comfortable.
KellY Pettis
Apr 28, 2021
Great cars! Great price!!
Mikel Ward
Apr 25, 2021
It was fine. I got my car serviced and waited in the waiting area.
Maria Mcbride
Apr 25, 2021
Steve Seyuin was very kind and great to work with !!
Z Iqbal
Apr 23, 2021
My experience was quite satisfactory and the service person was excellent.
Ronald Thomassin
Apr 16, 2021
Great service. I recommend Jeffrey, he is a very kind and friendly person, he helps me in everything I need
Daniel Navarrete
Apr 14, 2021
Good costumer service the repair is good guaranted service
Edison Durana
Apr 13, 2021
Great service oil change.
Lyubov Kotkova
Apr 8, 2021
Wonderful working with Benjimen (BJH), David Nyam, Ali and Sid Azizi
Pradeep Reddy Molugu
Apr 7, 2021
Service has been good, great advice from the service advisor
Raghvendra Murthy
Apr 6, 2021
Scheduled an appointment with Joshua Liaw and he did a great job of making the necessary fixes and repairs. He also communicated well with me on when the vehicle would be ready.
Brennan Lagerstrom
Apr 5, 2021
My deal was solid and I'm very happy. Omar did a great job!
Bryant Bumanlag
Apr 1, 2021
Service options clearly defined. Personal friendly,procedures easy to follow, waiting area comfortable and well appointed,. Service was. Handled within promised time frame.
Robert Duncanson
Apr 1, 2021
There was a fix for a recall and it was finished mush faster than expected. Jeff is great!
Istvan Gellert
Mar 30, 2021
The service is nice and the dealer is able to perform the maintenance in a reasonable time
Kevin Chen
Mar 29, 2021
advisor got my car in and out in the time he stated which i appreciated
Debbie Pettit
Mar 29, 2021
Clint Santiago was my service advisor. Very helpful. Gave an informative and fair diagnosis of the issues with my vehicle and helped sort them out. Was very patient with my questions and he took the time to answer all of them. Would highly recommend him, and have him as my service advisor in the future.
K.D. Izadian
Mar 27, 2021
Daniel Lopretta is super. He is really patient with all my questions and explained the maintenance in details to me. The whole service was smooth.
Bethany
Mar 26, 2021
Great customer service , extremely friendly & welcoming !!!! Thank you Jeff
Karen Salas
Mar 24, 2021
It was overall good experience. Service rep briefed me on all the items in the service and answered all my questions to satisfaction.
Nikhil Thakare
Mar 22, 2021
Outstanding customer service with easy, no-pressure buying process unlike other dealerships. Delivered the exact vehicle I wanted despite high demand and low availability for the color and options of my choice. Other dealers in the area emailed offers but failed to produce the vehicle when I actually went to the dealership. Instead, they gave some excuse and tried to sell whatever else they had on the lot. At Honda of Steven Creek on the other had, they sent me pictures of the car matching my preferences, and kept it all detailed and ready for pick up when I reached the dealership. Pricing was competitive and included reasonable discount over MSRP .
Payal Desai
Mar 20, 2021
Went there for oil change. Everything was excellent except there?s no shuttle to drop off or pick up customer whose cars getting serviced. This place closes by 5pm and you can?t pick up your car if you get there after 5pm
Sulhwa Hwangbo
Mar 19, 2021
The service at Honda of Stevens Creek is Excellent! They addressed all of my questions and concerns and I knew that my Honda Fit was in good hands! I would recommend them highly! 😁
Sandy Thompsen
Mar 16, 2021
I just want a say thanks to a Johnny Lam his amazing guy very gentle he help on all my concerns he is a very helpful I totally recommend it I give it 10 stars to Johnny Lam thanks to Johnny Lam and Honda Stevenz creek 👍👍👍👍👍👏👏👏👏👏
Francisco Cuevas
Mar 16, 2021
Excellent customer service from Johnny who was helping me .
Reza Alikahi
Mar 15, 2021
I will come again on next visit or for any other services
Linda Tsoi
Mar 15, 2021
My dealer was so capable. He explained well about service and focused on my need. Also he worked a lot to complete the service on time. After service I could get detailed report about car checkup. I was very satisfied with the maintenance service.
Gahyong Kim
Mar 15, 2021
It was a smooth buying experience. I was looking to get a Honda Fit for college. After a few email changes with Tina, I set up an appointment to test drive the Fit. Tina and Adriel were so pleasant to work with. Adriel was very patient in addressing my queries about the Fit and eventually I ended up with the car that I wanted. Thanks to Adriel and Tina!
BabuRajendra
Mar 14, 2021
Overall very good experience with a slight hiccup. Adrian is a good salesperson committed to good customer service. Very easy to work with them overall. No high-pressure sale type situation. Give them a try. I recommend this dealership.
Alejandro Taccir
Mar 14, 2021
Steve Seyuin helped me with maintenance. He was very professional, friendly, treated with courtesy. I'll always recommend it to a friend. ⭐️ ⭐️⭐️⭐️⭐️
Na Chan
Mar 13, 2021
First off I Thank Phil Ha for helping my Daughter with her first new car purchase. I also thank Sid for the quick and professional Courtesy he showed me.If you need help buying a new car go see Phil Ha he will treat you right. Thank you Phil.
Scott
Mar 13, 2021
I bought my car last year from them and it was really smooth transaction , but i did only one time service there for the first time and i was not happy with their service dep , they called me and we reached to a conclusion over the phone , and i feel good and happy now , they offered me a free service maintenance for next time. And i would recommend this dealership if some one looking to buy a car !
Elyas
Mar 12, 2021
Service advisor was helpful. Very organized checkin. Clean facilities
Bernard Dolan
Mar 12, 2021
They have very good customer service I like them I always go over their I purchased my car from here They are the best They are located at Stevens Creek
Anmar
Mar 12, 2021
I purchased this vehicle as a pre owned certified 2018 CR-V in May, 2020 from Larry Hopkins. I had visited SC Honda previously to purchase an item and was impressed with the courteous and friendly staff and service. Also, the dealership appeared to be quite organized and clean. When the odometer message indicated, ? maintenance due soon ?, I decided that I would schedule a general maintenance check and felt comfortable having my service done at SC Honda. Also, I was impressed with your check in process. It seemed very efficient and organized and gave the impression that they respected the customer?s time as being valuable. My sister referred Tam Nguyen si I requested an appointment with him. I was very pleased with him. He was very professional, courteous and friendly. He also seemed to be honest and trustworthy and kept me informed about the tasks he was performing and other issues needing attention. I will be planning to return for the continued maintenance of my SUV.
Naomi Nakano
Mar 10, 2021
The service manager was courteous and explained me well about the requirements for service.
M B
Mar 10, 2021
I recently purchased a vehicle at Stevens Creek Honda and previously I took my older car for servicing there. Every time I was at Stevens Creek Honda, I have received exceptional service. They are friendly and knowledgeable. I will continue to get my new car serviced there.
Laura Martin
Mar 10, 2021
they have very good customer service I'm all ways droop of my car for service
Anmar Alkhafaji
Mar 10, 2021
It was a pleasant to purchase a car through David. Thanks David.
Phat John Vo
Mar 9, 2021
Steve was a big help and trying to answer as much as possible but very dispointed that the issue is still there and wasn?t resolved
Connie Nguyen
Mar 8, 2021
We have purchased 3 Honda automobiles in the past from Stevens Creek Honda & have always been very satisfied. The selection of cars & the sales people have always been very good...& of course, Honda has a very reliable reputation. This purchase was handles by Luis (spelling) & we were very impressed....he was an excellent representative for Honda....very kind, explained everything & very professional. Thank you always for your excellent service.
Jeani Bayhouse
Mar 5, 2021
Super easy buying process. Faycal was wonderful to work with.
Jayme Renae
Mar 4, 2021
Faycal was great, upfront and provided great pricing. The actual sale process was streamlined and painless. Thank you!
Jason Wang
Mar 4, 2021
Honda of Stevens Creek is an establishment, well-organized. During the span of Covid-19 pandemic, they service their customers excellently and enthusiastically. They even provide a mask free for the one who forgets to bring with. People enjoy sitting in the comfortable waiting room with a cup of coffee in their hands. In the end, the guy explains everything the technician has done to the car. The fee is charged according to the ads discounted. Wonderful Honda of Stevens Creek!
馬忠良
Mar 2, 2021
Appointment was easy to make. Customer service was great. They were very friendly my car was serviced on time and I was back on the road.
Annette Devincenzi
Mar 2, 2021
Tina and Adriel were fantastic! Great experience all around.
Karthik Raju
Mar 1, 2021
Great customer service. I had came for a maintenance and my car was done in a time frame. Excellent advice from the service people. They had good care of my car.
Justo Rodriguez
Mar 1, 2021
Overall a very nice experience with Stevens creek Honda. I bought Honda CRV from them last week and they helped me go through the complete buying process quickly. I expected there might a day wait time but I got my car on the same day with all my specifications. I would recommend this dealer as they looked transparent in the quote.
Ravi Modali
Feb 28, 2021
Great service from the beginning to pickup. Jeff did a excellent job at telling me about what needed to be serviced and contacting on time to pick up my car.
Glen J. Chew
Feb 27, 2021
Our experience purchasing a preowned 2018 Blue Honda Pilot at Steven's Creek Honda was exceptional. Sam our sales person, and staff were easy to work with and particularly accommodating of our expectations. Appreciative of their professionalism and efficiency. Have driven the Pilot for several weeks now and couldn't be more satisfied. Would highly recommend Steven's Creek Honda
James Cloud
Feb 25, 2021
It was fast and my car felt like new. I was treated with respect and given recommendations for my car to continue running like new.
Idania Martinez
Feb 24, 2021
Phil was a great help in buying my first car! He was very friendly, COVID-safe, and made the buying process very straightforward and simple. There was an issue with the windshield having bad distortion, but the dealer had it replaced within 2 days. Overall, very happy with the experience and 10/10 would recommend.
Nicholas Chen
Feb 19, 2021
My sales person Kevin, was amazing. Super friendly, and very understanding throughout the whole process. Kevin was able to answer all my questions, explain detailed features of the car I was interested in and was even available for questions after my purchase.
Ezzudin Alkotob
Feb 19, 2021
COVID-19 has had me sheltering in place. Knowledge that I must take my car out for drives to keep all running smoothly was insufficient for me to do so. The other day, as I was attempting to drive, all of the warnings were going off. Had it towed to Stevens Creek Honda and they checked and reset and took care of all that needed to be done to bring it all to tip top shape. Explained all. Answered each of my queries. I will now do as I should and start the car and take it out for a drive. My Honda Civic visits service once a year; staying on par with the care of my Honda team.
Fran Jackler
Feb 15, 2021
Everyone was very nice especially Faycal and Ryan
Maria Moreno
Feb 14, 2021
The staff is friendly and professional
Kathy Ailand
Feb 13, 2021
Excellent service experience. Very impressed by by their valet service as well.
Shraddha Naik
Feb 12, 2021
Clint Santiago helped me with maintenance. He was very professional and friendly.
Van Chu
Feb 10, 2021
Advisor Daniel Lovretta was very nice. He helped me get an appointment and took good care of my car. He did an excellent job.
Khoi Vo
Feb 8, 2021
Overall, I am very pleased with my experience with Stevens Creek Honda - namely with my salesman, Will, and the Finance Manager, Sid. Will was responsive and helpful - especially when I wanted to take the car to my mechanic for a used car eval, who is over an hour away. The weekend staff all tried to convince me to bring it to someone local, but Will assured me he would "take care of it". He was able to talk to his sales manager the following Monday and made an exception. This shows he works in the interest and for the comfort of his prospective clients. As I was paying cash, Sid did his best to get my paperwork done quickly without a long wait. He did his job by asking me about the security system and extended warranty, but wasn't pushy. There were a few logistical bumps, e.g., forgetting to put the registration info in my car, but Will was super responsive via text and I received my DMV paperwork very quickly.
Caroline H
Feb 8, 2021
I had my car towed in to get a flat tire replaced. They found all four tires to be without leaks or nails, but took care of a recall issue and did the basic servicing. I was happy not to be charged. Two days later the same tire was totally flat, and I had it towed in again. They fixed it super fast and did not charge me, a smart PR move. I will take my CRV again to them anytime.
April Scazzola
Feb 8, 2021
Strongly recommend this location, people very professional and knowledgeable, friendly staff and high quality level service, treated with respect and courtesy. I?ll always recommend it to a friend.
Alina
Feb 6, 2021
I would like to give special shout out for Rick for providing great customer service and taking care of my concern as it relates to my Vehicle. Thanks Rick and I look forward to such a great customer service in future as well
Navneet Singh
Feb 4, 2021
Professional and good service. Service advisor Clint Santiago is very friendly and professional. He also kept the good social distancing during the service.
Jimmy Lai
Feb 1, 2021
I was confusing when file the review the last time. I would like to update and give the a 5 stars for excellence service form the staffs. Thanks Josh for helping.
Khang Li
Jan 31, 2021
Friendly and helpful staff. Their price is very competitive among the California dealers. I initially went to LA area to purchase my vehicle (Honda CR-V AWD Touring) but ended up buying from Honda of Steven's Creek. Sales Managet Faycal was soo helpful in answering all my questions and concerns. I came from San Luis Obisp, County
Hassan Iman
Jan 31, 2021
An excellent experience in this concierge service in car maintenance routine. Daniel provides more than what I expected, And I'd been customer of this Honda of Stevens Creek 3 years plus.
Henry Hsueh
Jan 30, 2021
My purchase experience with the sales tax at Honda of Stevens Creek was incredible, specifically Faycal, our sales rep and Sid, the finance manager. I have recently leased a 2021 Civic sport for my daughter. In my mind, I was used to all sales transaction being dragged and painful, yet it was on the contrary. Faycal was super pleasant, very patient explaining everything, intuitive and just an overall amazing person to work with. So was Sid from Finance. We were in-n-out quickly, received the same numbers that were given to us by email, and felt they care about us in Honda, we are not just another sale number. I would recommend this dealership to anyone, especially since I had so many "not so pleasant" experiences with other car brands dealership, always great to be on the pampered side.
Sigal Zahavi Barnea
Jan 29, 2021
We bought our pilot from her last year. This November my sister in law was upgrading so we told her how amazing the team at Steven?s creek was. She bought her new car and we have absolutely loved this dealership. Shout out to Summer in service for always taking care of me.
Charles Honea
Jan 29, 2021
Good customer service, clear concise info. Wish they would not try to upsell when a service really isn't necessary at that time. Prices are a bit high too
Bridget Cassidy
Jan 28, 2021
Back story: I was shopping for a Odyssey Elite for my wife as a Christmas present. I called/visited dealerships all across the Bay Area for a white/black combination at great price. I finally called Stevens Creek Honda which is furthest and last dealership on my life. Immediately regret not calling them first; they had TWO of the exact van I was looking for and they were priced so good that I promised Will (the salesman that handled everything) that I'd be in that night to pick up the car. Sales: When I showed up I saw the van right away; washed, polished prepped for me to take home. Will greeted me right away and handled everything! All I had to do was sign here date there initial here here and here. While I waited he handed me a "what would you like us to show you sheet" which I thought was really cool. Lastly AFTER the dealership closed he assured me that there was no rush and showed me the ins and outs of the van. THE BEST car shopping experience I've ever had! Service: I pulled in and was greet right away. I explained to them the two issues that I had after a month of ownership. One issue was handled right away; they literally took the car and gave it to a tech, I waited an hour and it was handed back to me fixed. The other issue I had requires at least half a day to diagnose and fix. But was explained to me that I did not need to drive 50 minutes back to them to have it addressed. That I could have a local dealership fix it and even warned me that they would try to turn me away and possibly charge me for the diagnoses even though it falls under warranty. *next day* I called the local dealership and sure enough...I was told I'd be charged for diagnostic fees EVEN if it fell under warranty. Once again Stevens Creek pulled through and told me they'd take care of me no problems. Rick and his service crew are AMAZING. HIGHLY recommend this dealership. Definitely be back to buy another Honda from them.
Jonson Huang
Jan 26, 2021
Great service and person who help me is so nice and friendly and very fast service
Hasan Hanusic
Jan 25, 2021
Wonderful Service guy. He Had the car detailed after the repairs were made. The Honda hybrid Civic is a great car.
Joan Bose
Jan 22, 2021
They got a good selection of cars to choose from. I came to this location to take a look at a 2019 Accord Sport and ended up getting a newer 2020 Accord Sport with a good deal. With the help of my car salesman David Nyam I was able to find the exact car and color I wanted. If you're looking for a new car I recommend you ask for David.
Cuong Luong
Jan 21, 2021
Customer service rep, Clint-Conrad Santi, was very polite and helpful. Made every item on the bill clear--was a big help
David Rannells
Jan 21, 2021
Very friendly staff. Easy to deal with. Very clean dealership.
Rhonda Davis
Jan 20, 2021
Requested a quote and got a response from email - and that's it. Price is attractive enough that I immediately stopped shopping. Bargaining back and forth and playing games while shopping for a car is so last age that I think we are all tired of. I am glad I was able to wrap this up with an email and completed the transaction in about one hour in person there. Done! For your own good, ditch the last age way of buying a car of playing games back and forth.Just get a quote from Stevens Creek Honda and that's it. It should not be more complicated than that.
bass
Jan 18, 2021
I am disabled and I needed my car serviced. Honda was nice enough to come to my home and pick my car up and service it. They later returned my car with a detailed diagnostic review. I am pleased with this service and will use them again in the future
Gena Harrison
Jan 17, 2021
It?s was great and services was fantastic, every person was very friendly.
Mean Thap
Jan 17, 2021
getting your vehicle serviced no matter what u got.
Bob Brownsword
Jan 15, 2021
Reliable inspection and repairing. very consistent quality
Hiroshi Yonezawa
Jan 14, 2021
Dan provided an excellent customer service. He also advised me of pending recall which was done as well. Very good service.
Hilarion Espinoza
Jan 13, 2021
Good service. On time. Explain well on future needed
Henry Hung
Jan 11, 2021
I purchased a used car from Mike in internet sales. The process went pretty smoothly. He was cordial and gave me space with the vehicle to spend some time with it. The downside, the vehicle was not detailed and there were stains on the headliner. Whomever removed the stains scrubbed them out and damaged the fabric. It didn't look like they had done anything in the interior until I pointed out the issues. While the vehicle was well priced, salespeople and finance were accommodating, it was really disappointing that the car wasn't ready to go. Otherwise, nice dealership.
Edward S Infald
Jan 9, 2021
1. Buying process: Very simple, email back and forth, agreement made over emails 2. At the dealership for testing and paying: Smooth process amid pandemic, in and out in minimum time. Everyone have mask on and kept social distancing. Courteous staff. 3. Customer service : Ali Fereydon , the Internet Sales Consultant, chaperoned me all the way. 5 Stars Service
Paul T
Jan 7, 2021
Great customer service experience!
Lior Mechlovich
Jan 6, 2021
Naresh Doshi helped me pick out only the necessary add ons I needed and was very patient through the whole buying process. He showed me all the features with a lot of enthusiasm! Would definitely recommend him and the dealer to a friend! Thanks for making my first car buying process so smooth and memorable! I felt like I was talking to one of my own uncles who meant only good to me.
Kshama Dwarakanath
Jan 5, 2021
Sincerity and transparency without hidden agenda that gains trust while friendly and patient to listen to customer's voice without interruption. Heartfelt response with no nonsense throughout the entire process. Looking forward to dealing with its service department staff of the same consistency in the days to come.
Jim Huang
Jan 4, 2021
I had a great service agent! Long Tong went above and beyond to make my service a pleasurable experience.
Kim Matthews
Jan 4, 2021
Best dealership, very welcoming and great deals.
Soledad Tello Pinal
Jan 3, 2021
Based on a recent visit and experience from this dealer due to a recall. I found the dealer staff were very nice and professional. Due to current COVID situation, the recall service was done quick and smooth, staff did spread before and after service for sanitation. I will definitely recommend to my friend. Thanks!
Shao Ma
Jan 2, 2021
Adriel made buying a car, in a bit of a difficult situation, so seamless and pleasant (I can't say that about a lot of dealerships). If looking to purchase a Honda, please do yourself a favor and do it at Stevens Creek Honda, through him!
Sarah Bunten
Dec 30, 2020
I was completely satisfied by results of the maintenance of my Honda: many thanks to Tong, Long who took care of my car: the work was done in time and perfectly well. Everything was explained to me in very friendly manner.
Marina Marchenko
Dec 30, 2020
Their service department is great. Great customer service, prompt service and ready as promised.
Matt Anderson
Dec 29, 2020
Had to get two new tires and the service was prompt and easy. The service attendant was helpful in my understanding of the process and the new tires I was getting. Really felt like he was there to help me not just push my car through a service center.
MBW
Dec 29, 2020
Nice job on my CRV, knowledgeable and patient people working there.
Z. G.
Dec 27, 2020
They were great. However, I did send a follow up email to two people about the license plates on my old car that were still on it when I traded it in - that they were taking care of them properly and returning to the CA DMV if necessary - and never received a reply. That was the sole issue and I only leave it here with the hope that this will cause them to respond about it. Otherwise, a big thumbs up. Thank you.
David Wiedenfeld
Dec 27, 2020
Extremely quick and efficient,Daniel knew his stuff. It was nice to not waste time.
Bill Kolumpus
Dec 24, 2020
I went this morning to do A1 service on my Clarity I had a good service explanation from the advisor. Any time I go there I allways had a good customer service
Awet Abrham
Dec 21, 2020
Perfect Good Thank you very much What is a nice team
Xiaoming Li
Dec 17, 2020
Was here for a service and a recall. Extremely happy with the overall experience.
Charles M
Dec 16, 2020
My 2020 Honda Accord I took it for service And they were kind and they know What they doing especially with this Pandemic I love taking my cars for sevice there
Salvador Jimenez-Jimenez
Dec 14, 2020
Nice and quick services! I will go to it again, and would recommend it to others as well.
Lide Duan
Dec 8, 2020
good service, quality, help with options etc. a
Praveen Rachapalli
Dec 4, 2020
Recall repair work was excellent. Only the issues are 1) Honda has too many recalls, 2) Hard to schedule an appointment.
Honda lover
Dec 4, 2020
Can't say enough good things about this dealership. Staff was fantastic and they made buying easy. They did everything right for covid-19 protection as well.
John Lougaris
Dec 1, 2020
Jeff was great ! Thank you for your excellent service :)
Mira
Nov 30, 2020
Jeff is super efficient and responsive through the process.
Wilson Li
Nov 29, 2020
Staff was very helpful and knowledgeable about what I was looking for. Sam was hands down the best salesman I?ve gotten help from and showed me every little detail once I had made my decision in the model I wanted. I?d recommend him to anyone visiting this dealership as he?ll help you find exactly what you?re looking for.
Saryna Ybarra
Nov 27, 2020
As always, the team at Honda Stevens Creek do great job. I have my cars service/repairs over 10 years.
Tri Hoang
Nov 25, 2020
Overall experience was excellent and repair specialist was very thorough
Shaheen Iqbal
Nov 23, 2020
Excellent service from the beginning to the end. This is my fourth visit to this dealership and my expectations have consistently been met. My vehicle was purchased and serviced at Steven Creek Honda. I?ve had questions and had to drive in without an appointment, and still found the service to be exceptional.
Elise Boyd
Nov 17, 2020
excellent no touch service experience when it comes to honda.
Sachin P
Nov 16, 2020
I bought a 2020 Honda Accord from here and I loved the buying process. Everyone was quick, nice and witty too :). Would definitely recommend.
Deepika Singh
Nov 16, 2020
2018 lease return of HONDA Fit. Bought it instead of turning in. Sales person Ali Fereydoon and finance person Sid Azizi where both very professional and not pushy, and the deal was over two thousand dollars less then another dealership I talked too. The dealership is clean and has a great coffee machine.
Richard Turcotte
Nov 15, 2020
They?re awesome and friendly it?s not hard to deal with them
Christian Dela Cruz
Nov 15, 2020
The buying process has one star.Here is the reason......we purchased a 2019 Insight Turing Hybrid. white. We were told to come back the next day to pick it up. Apparently the car came from the Fresno area. My husband and I returned the next evening and the car had been delivered but sold to someone else. We were not notified of this. Poor business.
Katherine Magoon
Nov 14, 2020
I had my 1st maintenance appointment on my 2020 Honda Accord this morning, the process took about 1-1/2 hours, I don?t mind, because Stevens Creek Honda has the best coffee machine in their waiting area ;). Jeffery was my service advisor, he is very friendly and very professional. I will definitely take my car to Stevens Creek Honda for any service needs in the future.
Patty Wiggins
Nov 9, 2020
They gave helpful information and at the end I got the results I was looking forward for
Ronal Alfaro
Nov 8, 2020
Steve Seyuin took excellent care of the car and made sure my expectations of service was met and was done on time
Swaminathan Sridhar
Nov 3, 2020
I was in for service, the service advisor Long Tong (LT) was definitely helpful and quick getting my service done and have me out of there in no time.
Priyam Patel
Nov 3, 2020
Great experience. The service advisor was helpful and extremely honest about what I needed to do with my car.
Lynn Benyo
Nov 2, 2020
I did my first time engine oil change. The price was reasonable. Excellent service from Honda Steven Creek.
Yongjun Li
Nov 1, 2020
Found the listing on Kelley Blue Book site. Got quick response to our inquiry. Vehicle competitively priced. The only issue was the wait for finance manager to process sales documents. Normally not an issue but during Covid did not like waiting indoors.
Norma Ruiz
Nov 1, 2020
Everyone was very friendly and helpful. The services were great and they didn?t even take that long to get started on my car.
Rosa Arce
Oct 28, 2020
I went in to get my car's AC fixed, as it was not blowing cold air. Jeff helped in getting the car fixed on time.
Pratik Gote
Oct 28, 2020
It was an excellent service. The customer service who was serving was very professional. He was very helpful and makes me feel comfortable.
Fantu Gebremedhin
Oct 28, 2020
Awesome job. They did the job very quickly. And they are Covid safe.
Abhinav Duggal
Oct 28, 2020
I was very happy with the sales consultant Sam Hussein. He was a pleasure to work with in buying my car and very helpful throughout the entire process without being pushy in any way. Customers don't want to feel like they're being "sold" but do appreciate a helpful informative accommodating approach instead.
Shane Madrone
Oct 27, 2020
Had my 25,000 mile oil change at 7am and was out by 8:30am. I guess because of the pandemic there seemed to be way less people. All in all great service and good that I bought the oil service coupon. Johnny Lam was great, he's the service advisor, got me in and out in a flash.
Lawrence Lee
Oct 27, 2020
Johnny Lam is very efficient and knows his job very well
Jose Buriel
Oct 23, 2020
I had a very favorable experience this week with Honda of Stevens Creek. I took my car in with an urgent problem, and without an appointment was accommodated, and the repairs were made in very good time. I have always been satisfied with Honda of Stevens Creek.
Joanne Papoulias
Oct 22, 2020
Ease of purchase without pressure from our salesman, David Nyam. Appreciated his patience and knowledge of the features of the car we were interested in purchasing. The purchase was seamless and the paperwork was handled with professional ease.
Leanne Wiese
Oct 20, 2020
Professional job (scheduling, explaining the process, getting job done on time)
Kevin Feng
Oct 19, 2020
Excellent Good timely and good service. Need to be much cheaper for service for poor people. Overall it is very good
Henry Huang
Oct 19, 2020
It's fairly common that the OEM service centers come with a premium price for their work, but the people at Honda of Stevens Creek Service center keep me coming back. I had my civic's 30k service due and swung by on my way into work one morning without an appointment. Nonetheless, Johnny promptly approached me and began taking notes for my visit. There is a scheduling system in place, however it was a relief that they did not turn me away for my own unpreparedness. After just a couple hours, the service was complete, but I had a few concerns regarding a repair done previously on my vehicle. I spoke with Summer and Johnny and they provided me a solution which I am incredibly satisfied with. Thanks to these two, their customer focus, and high quality work, I will only be taking my Civic to this service center going forward. THANK YOU!!!
Geoff Morse
Oct 19, 2020
Great service! They were very friendly, fast and efficient.
David Tingey
Oct 19, 2020
Jeff provided excellent customer service - answered my questions . Thank you .
Selamawit Gebremedhin
Oct 18, 2020
Tam was very professional. I will likely use Stevens Creek Honda again. Thank you
Scott Fike
Oct 11, 2020
Mr. Clint Santiago's customer service on 10/5/20 was 5 out of 5. Gary Oliver
Gary Oliver
Oct 10, 2020
We had a difficult issue with our service and Rick continued to work to resolve it for us. He was helpful and accessible and eventually got the job done. Thank you Rick.
Took care of the problem
Oct 9, 2020
good personal treatment and very good service in the maintenance of my car
Delfino Dorantes
Oct 9, 2020
Top notch -- from the alpha to the omega. A pure delight to know everything is taking care of in such an altruistic/aspirational manner. Thus, it's my genuine winner and cornerstone for Top Northern CA Honda Service I always count on.
James Louis Schimmer
Oct 8, 2020
they were very friendly and courteous
Nancy Gonzalez
Oct 5, 2020
Went to there web site first. Sales person Luis called me told me to come in for a test drive. When I arrived Luis had the car out front waiting for me to test drive. After explaining a few of the features I was test driving it alone because of Covid. I loved it just like I thought I would. The whole process was fast and easy. I really recommend Stevens Creek Honda.
Kathy Ailand
Oct 2, 2020
the short version of my review: i bought my new touring from adriel villegas-ceja at honda of stevens creek and i highly recommend him to anyone considering a new car. he's very responsive and trustworthy which is exactly what i needed after getting poor customer service at capital honda. working with adriel and sidd, the finance manager, i actually really enjoyed the whole car buying experience. i absolutely love them and my new touring! ??? the long version: i went to the honda dealership on capital expressway because it's located near me. i made an appointment to test drive the accord and find out about their loan program. the test drive was fine and everything was going ok until i asked about the pricing for a 3 year loan on the accord ex-l 2.0 and the touring 2.0. i waited 20 minutes for someone to review the numbers with me. it didn't seem busy, i didn't see other customers around but i could see my sales guy and other honda folks standing around in another office. i went there to ask when they'd be ready and was told "soon" so i should go back and make myself comfortable. instead, i left my number and asked them to call me with the estimates. i didn't hear back from them that day nor the next day even after leaving messages that i wanted to decide on a new car that weekend. weird. maybe they didn't want to sell me a car... i don't know. so, i called honda on stevens creek to get the loan estimates. adriel answered the phone, i told him what happened at capital honda and within 5 minutes he gave me the numbers over the phone as well as emailed them! i liked the estimates and he searched their inventory while we talked. i got more done with adriel in ten minutes than i did spending the morning at capital. he set me up for a test drive first thing the next morning. i loved the touring 2.0 and thanks to adriel having my car checked out while i was test driving, i knew i could do a trade-in that morning. sidd azizi, the finance manager, walked me thru the loan process. its the first time i did a loan agreement so i was a bit nervous. he patiently and clearly explained each step and every signature. he described the optional packages available and didn't rush my decisions which was good because i would've gotten overwhelmed. i felt like sidd went out of his way to make me feel very comfortable with all my decisions and big purchase. both adriel and sidd saw me off as i drove away in my new honda touring. it felt like i had spent the morning with good friends helping me get the car i wanted at the right price. i'm really happy! thanks you guys! ???
debra whitaker
Oct 1, 2020
I took my car for maintenance service for the first time at this dealership. It was the best experience I ever had compared to other dealerships I?ve been to. The staff are friendly and helpful.
Carlos Jimenez
Oct 1, 2020
Buying a car on this place was a very happy experience, Ernesto Valera and Tamim make a smooth and fast transaction. They help me and guide me to have the best for my money!! Thank you guys!!
Amalia Barrera
Sep 30, 2020
I'm so lucky to find that kind of deal and works with nice people at the dealer.
Atomar2009
Sep 28, 2020
No pressure to buy. Competitive prices. Friendly staff. An overall easy way to buy a vehicle. Would definitely recommend this dealership.
Richard Gould
Sep 27, 2020
Great Customer service, helpful and very friendly. Thumb up to Johnny Lam. Thank you for all your help!
Cassie Le
Sep 23, 2020
I like the service advisor very nice and helpful And explains everything
Awet Teklemariam
Sep 23, 2020
This was an easy going experience, Sam H. made buying a new car a breeze! Very much appreciated.
Ruby Palmer
Sep 22, 2020
excellent service especially sam what a great guy..
Lo Ren
Sep 21, 2020
The service was good and on time. All the details of the service were discussed with me.
Kishore Kumar Sannapuneni
Sep 21, 2020
Professional, excellent customer service
Melinda Kong
Sep 19, 2020
I live closer to Capital Honda at Automall but I like brining my car to Stevens Creek. Service is much better and they are more friendly.
Matthew Kim
Sep 18, 2020
The personnel at the facility was helpful and friendly
Frances yip
Sep 18, 2020
Great customer service! Prompt service
Mayela Clemente Rodriguez
Sep 17, 2020
Amazing (covid) service, everything went efficiently and safe per covid standards! Service was very fast. Johnny was very friendly and comunication when car was ready was very fast
Ronald Zea
Sep 17, 2020
I have 14 years experience with Honda Stevens Creek San Jose, California. I have received a highly professional service for my vehicles and I have been very well satisfied. Personnel have always been professional,friendly,and above all very helpful and informative. I wouldn't trust someone else with my car. I feel very comfortable in entrusting them with any service on my car.
Azucena-Suzie Medina
Sep 16, 2020
Seyuin, Steve was my service representative and it was a pleasant experience. He took care of all my service needs today.
Prathit Bavishi
Sep 16, 2020
Sales process went very smoothly, and no pressure. The sales person was great to deal with
Thomas Macall
Sep 12, 2020
Very good experience. People are helpful to take care of my vehicles.
Dingxin Jin
Sep 12, 2020
I was amazed with the smooth process. my internet consultant, Adreil Villegas, was the best!
Virginia Sanchez
Sep 8, 2020
Ernesto was great. Super friendly and informative.
Esmeralda Gonzalez Barrera
Sep 7, 2020
Summer, Johnny, Clint, Jeff and Steve took good care of me every time I came in. The waiting place is very clean and sanitized. Everyone wore mask. They answered all my questions
Jane Powers
Sep 6, 2020
It was a great experience. The whole process went smoothly and quick.
Karen Ngo
Sep 6, 2020
COVID-19 has presented many challenges to industries this year, but Honda of Steven's Creek has taken them in stride. With their prompt and efficient service, they made the servicing of my vehicle go smoothly. I can definitely recommend them.
Ian Coats
Sep 4, 2020
I visited the dealer for oil change, and received by Long with professional attitude and quick service from beginning to the end.
Michael Lee
Sep 3, 2020
Respectful and very fast staff. Making this my home dealer for services/repairs . There was an employee that was super outgoing speaking of his family in Georgia. Really enjoy a personable employee as well as the agent who helped. Super respectful and courteous. Everything was great.
Yolanda Villa
Sep 1, 2020
Sam had the car parked out front and ready to go prior to my arrival. he went above and beyond high expectations to make sure I was completely satisfied. that was one of the easiest transactions I have had in my car buying history. I highly recommend this dealer for anyone looking for a new or pre-owned vehicle.
Dennis Campbell Jr.
Aug 30, 2020
I would definitely bring my car again. Service representatives are so nice and responsible for what they are doing. Overall I?m very impressed with them
Min Kim
Aug 30, 2020
Sam had the car parked out front and ready to go prior to my arrival. he went above and beyond high expectations to make sure I was completely satisfied. that was one of the easiest transactions I have had in my car buying history. I highly recommend this dealer for anyone looking for a new or pre-owned vehicle.
Dennison Campbell
Aug 30, 2020
service advisor was fabulous, really supportive. Honda Stevens Creek gives superior service, I am willing to travel farther for this service department then the other Honda service department which is closer.
William Smith
Aug 28, 2020
Steven is very helpful as always. He is very trustworthy.
Shiu Chan
Aug 27, 2020
We had an amazing experience at this dealership, Our sales guy Ramon was extremely helpful and very upfront and honest about everything. He did a great job making sure we were taken care of and that we got exactly what we wanted. We also had a very happy and pleasant experience in finance with Stephanie, she was great and also very honest and helpful and made sure to explain every detail which we were very grateful for. We are more than pleased.
Efrain Salinas Jr
Aug 26, 2020
Rep was helpful and was aware of social distancing
Barbara Kirby
Aug 26, 2020
Outstanding service, ready as promised, clean and roomy waiting area, feel very comfortable
Anita Ip
Aug 26, 2020
Excellent service . Naresh was very professional and went out of his way to get the car that I wanted. He is awesome and a great asset to this dealership. My family members and my friends have had a very good experience at this dealership because of him. Thank you Naresh.
Sunita Nichani
Aug 21, 2020
Steve was a great help. He informed me of things that I need to do in my car an very kindly help me with my oil change. I had bad experience with other people at this place, where I sent my daughter to do oil change and she came back with a bill of more than 2000 dollars,. The thing I appreciate from Steve is that he consulted with me, make me understand the need of the extra services and I decided to doit at another time. I recommend that if you are going here, look for Steve.
Paola Dhamija
Aug 18, 2020
Excellent service very helpful people there as well
Victor Estrada Rueda
Aug 12, 2020
Fantastic service by Steve. He was very knowledgeable and great service. I asked Steve to communicate with me via text as I could not take calls during the day and he followed through nicely. I also appreciated the only invoices and bill pays so the pick-up was very easy and quick. The dealership sanitized my car before handing over.
Olli Andersson
Aug 12, 2020
Awesome service , scheduled me in last minute for the Morning 7:30am
Irving Tamura
Aug 12, 2020
Excelent cervice, will be back next time.
Pineda Erick
Aug 10, 2020
great experience. Every one is polite. Car was sanitized before return to me. Was able to make the same day appointment.
Penny Peng
Aug 7, 2020
Very pleased experience, treated with respect and professionalism, all questions answered in detail, I?ll always recommend this place to a friend.
Alina T
Aug 7, 2020
Online scheduling was easy. Service was performed quickly and efficiently. Very happy with the accommodation.
Janet
Aug 6, 2020
Quality service and courteous staff
Ruth Brunings
Aug 5, 2020
Everyone was super friendly and helpful. Ali helped with everything.
Uluc Degirmenci
Aug 4, 2020
Steve was very accommodating, great at explaining things, and went over and above to make me feel comfortable during the entire process.
Sandra Tai
Aug 4, 2020
Sanitizing all vehicles and double checking to make sure it?s done is very important.
Katrena Robinson
Aug 3, 2020
We had a great experience at Honda of Stevens Creek. Amazing service and low pressure sales. Highly recommend the dealership!
Lisa Walker Vischer
Aug 1, 2020
Really great experience going here. Been going for the past 2 years and every time has been A
Nicole Nguyen
Jul 31, 2020
Ali was a great sales person. I would strongly recommend him to anyone looking for a Honda!
Babak Matinpour
Jul 31, 2020
Once the appointment is set, your service advisor takes care of the rest. He/she have exceptional customer service and listening is most important ability that they posses when helping us customers. They know exacly what you are there for when it comes to servicing your vehicle. They also offer other services that your vehicle might need and over all its meant in a good and positive attitude. Thank you Steve S.
Greg Heredia
Jul 30, 2020
Excellent! Great customer service and response time.
Anurag Kaul
Jul 28, 2020
It was a great service and the facility is convenient for me.
Daniel Dang
Jul 28, 2020
Great service with detailed explanation
Kangyoul Lee
Jul 27, 2020
Honest and efficient service.
Terry Thomas
Jul 25, 2020
Omg one the best experiences ever was easy no pressure they actually saved me money I definitely will recommend them again and when I'm ready for a new car their getting my business again thank you so much !!!!
Lorenzo Lencho Trujillo
Jul 25, 2020
They handled the service professionally with enthusiasm. Their facility is nice and clean. Their people are so nice
Khoi Vo
Jul 24, 2020
The Service Mgr (Rick) went above and beyond to ensure my car was well taken care of. We had a few issues and he quickly jumped in to assist and take care of the problems. Overall, I feel Rick was proactive when he had an opportunity and consistently followed up with me. This was quality service.
David A.
Jul 23, 2020
everyone was awesome. very helpful, and able to answer all the questions about the vehicle that I was interested in and purchased.
Brian Murphy-Wolfinger
Jul 21, 2020
Friendly, efficient easy to make appointments friendly service consultant and satisfactory service.
Azeem Syed
Jul 21, 2020
Professional, clear, and quick. Especially impressive given the current health crisis.
Allen Cole
Jul 21, 2020
First time there Jeffrey Barats was amazing great customer service very helpful he was very nice assisted with getting car checked to solve the problem. His a great asset to the company will recommend people to the dealership.
Sarah Romero
Jul 20, 2020
Our recent service (for a new switch on the heat/ac fan) was professional and extremely helpful. The part had to come from out of town, so our car was there for an extra day — but the work was done without a hatch and matched the estimate for the job We appreciate and value your service
Claire Branin Hawley
Jul 18, 2020
My experience was smooth and fast. Thank to Tong, Long.
Ferdinand Tindoy
Jul 16, 2020
Always great service at Honda of Stevens Creek. Very professional. Easy to make an appt. highly recommend.
Melanie Gray Simpson
Jul 13, 2020
The atmosphere was very clean and everyone was very pleasant and helpful.
Amelita Phillips
Jul 13, 2020
Bought Civic back in 2012. Service department has always given top notch customer service. I have dealt with various service advisors and all have been great.
Carolyn Ono
Jul 13, 2020
Steve S in service went out of his way to ensure my vehicle was serviced properly, and that I was satisfied. He remained calm and pleasant throughout. Thanks Steve!
Betsy Wice Johnson
Jul 10, 2020
The sales person was great. The entire process was fast and easy and the finance person was so funny. The car is amazing
Thomas Valiante
Jul 10, 2020
very good service, on the promised time
Muhamed Kocan
Jul 7, 2020
the sales gentoment was very nice my daughter ask for the car that she wanted he show her three and let her drive he was very pation i will give him 5 stars
Elizbeth Velazquez
Jul 5, 2020
Quick, clean, issue fully resolved. ,
Robert Krattli
Jun 29, 2020
I just purchased a Honda Passport at Stevens Creek Honda and the experience was the best I've ever had when purchasing a car. My salesman was Adriel Villegas and he was the best salesman I've ever dealt with. He was patient, informative, and helpful without being pushy. The sales transaction was very efficient and took less than an hour. I really appreciate how I was treated. I highly recommend that you talk to Adriel if you are interested in purchasing a Honda.
Thomas Wong
Jun 28, 2020
Very helpful. Was able to do almost everything online prior to actually buying, which was great during the shelter-in-place. Actual time spent at the dealer was only about an hour and a half. Daniel Lee and Stephanie Agricola we're both great!
Dawn Munizza Johnson
Jun 25, 2020
Steve Seyuin provided excellent service at Honda Stevens Creek. He was helpful, professional, answered all questions and offered helpful suggestions. Thanks Steve!
Leanna Christie
Jun 23, 2020
Had my 2018 Accord Hybrid serviced on 6/6/20. Service was great.
Carol Kim
Jun 18, 2020
Getting my Pilot serviced from start to finish was so easy and contact-less. From setting up an online appt. to bringing my car in - the tech was so friendly, everything was done via text/online and my car (and key) was sanitized. Thank you, Johnny Lam for servicing my Pilot & all around great service - highly recommend!
Wendy Hsiao Capen
Jun 13, 2020
Very helpful but remember to tell employees that a mask that doesn't cover their noses is like a Conor with a hole in it
Margaret Newbold
Jun 13, 2020
They have a friendly staff that is ready to address your concerns.
Sherwin Salazar
Jun 5, 2020
The team at Honda of Stevens Creek is great. I have been visiting the service department for more than a year now, and every time the service and whole experience is impecable.
Giorgos Keramidas
Jun 2, 2020
Jeff Barats was excellent from start to finish when my Honda CRV battery needed replacing. Thank you for making this as painless as possible!!
Robyn Filardo
May 29, 2020
Excellent service; clear communications; efficient, well-organized service center; comfortable, attractive waiting area; upbeat energy with a commitment to serve and do what is right.
Michael Divinia
May 27, 2020
service. Best attitude, reasonable price and timely delivery. When possible, they will arrange for rental vehicle also.
Dhaval Brahmbhatt
May 17, 2020
I can't say enough positive things about this place. Sales, Service whatever your needs should be. I had a recall on my Civic, a seamless experience.
Johnell Costa
May 8, 2020
Great experience, advisor was great communicator and was attentive to my concerns. Would highly recommend him to all my friends and family to deal with. 5 star visit.
Dan Martinez
Apr 27, 2020
They were able to replace my windshield the day after I got approval from the insurance company. Very fast I thought. Daniel was very helpful and answered all my questions. They followed their no contact policy. I was satisfied with their work.
Anita Tysseland
Apr 27, 2020
I ditto what many have stated on this site. I have not had a negative experience with any service advisor, car salesmen, customer service advisor, staff that take your payment, managers, nor service personnel. I purchased my car at the Steven's creek dealership two years ago and have faithfully taken my car in for all its service needs and routine maintenance. I have not had any major repairs or things break down on my car. All staff are courteous, friendly, knowledgeable. and the dealership did an excellent job at "social distancing" the chairs in the lobby. I have always waited in the lobby for my car and the work was always done within the two hour time frame the service rep estimated. Jeffrey was the most recent service advisor I worked with and a big thank you to him for his efficiency, friendliness, and customer service skills.
Colette Sekara
Apr 26, 2020
Great Service! Great staff! Great facilities! Tam Nguyen my service advisor was so well detailed and knowledgeable about what to do and needed for my car, he's a great advisor, very polite and professional! Due to covid-19 they disinfected my car before and after the service and practicing social distance to keep us safe. Always had a great experience at honda stevens creek everytime i go for my car maintenance! Thank you very much! Keep up the great work!!!
Lawrence RN Cnor Crcst
Apr 22, 2020
I loved the service and the help and support they provide they made it so convenient to take my car for devices .
Neda Nouri
Apr 21, 2020
The people who work there are extremely accommodating and kind. I have taken my two Honda's only to Stevens Creek for service.
Jane Weise Tankersley
Apr 20, 2020
No contact guest experience and free pickup & delivery service is awesome!
Ohny Luayon
Apr 14, 2020
Nice treatment and fast! I e-mailed them for a price and received a great price. I just went to test drive car and do paperwork with Mark. He took care of it without hassle. Thank you Mark for your help!
Diana Sanchez
Apr 8, 2020
Stevens Creek Honda has amazingly great deals and they always have a variety of vehicles to choose from. Sales people are always willing to help out. Plus, you can't go wrong with Honda. In my opinion Honda is one of the best vehicles for quality and price.
Ventura Herrera
Mar 27, 2020
they a good customer service
Haile Tesfay
Mar 27, 2020
I took in a 2016 Accord in at 11:30 to have the keyless ignition code reassigned because a spare fob had been stolen. They did a few other checks on the car and wound up convincing me I needed a new tire to match the other side and ensure the air pressure system would work. Johnny was very courteous and helpful. We left to be called back when it was done. A few things took longer than anticipated in getting all this done but it was completed by 6.
Charles Gordon Wade
Mar 25, 2020
Loved how easy I got a 2020 civic hatch 😁 lol. Love how quick and easy to understanding the step by step process. I'm a 1st time car buyer and they made me feel comfortable by answering my questions. I work for them lol but they still treat me with respect. Loving my civic!!!
David Castaneda
Mar 19, 2020
The agent is very considerate and helpful! Great place to buy a Honda!
Jieyao Gao
Feb 17, 2020
My salesperson Koorosh, was very helpful. From the first phone call I made to the dealership, through the final decision to buy a new car. Living out of the area now, I needed help without any unnecessary sales pitches. Etc. I felt he understood, and their team was very respectful, and professional.
Norma Garcia
Feb 13, 2020
Good service. I love the snacks they have;)
Carmen Rodriguez
Feb 8, 2020
I'm recommending Stevens Creek Honda because of the Staff members who want you to have a good experience. Especially the help of Rich Chan, Joe Spurrier and Stephanie Agricola. Thank you, Catherine/Ann 5 ⭐️ ⭐️⭐️⭐️⭐️
Annie Bo
Jan 29, 2020
I worked with Doshi and Mark, who were very patient and helpful, and did not hard-sell the car. It was a pleasant experience, and I even received a couple of perks in the process. I got a great car and a great deal on my Civic and am very happy with my purchase.
Mary Vice
Jan 17, 2020
I SO recommend Honda Steven's Creek! We just bought our 2020 Honda Odyssey there and Daniel was amazing! They were efficient and helpful - I could not have asked for a smoother way to buy a car! Thanks guys!
Kady Taylor
Jan 8, 2020
We recently did a recall service for a driver-side airbag at Honda of Stevens Creek and their service was excellent. The staff was very courteous and helpful. The whole service experience was smooth including getting and returning a rental car that was arranged by the dealer.
Sanjeev Desai
Jan 4, 2020
Just had the best experience with buying a new car. Also, had trade in that was easier than I would have imagined. Stevens Creek Honda thanks for the great customer experience!
Susan Littlefield-Keenan
Jan 2, 2020
We recently bought our car from here..nice staff..Nick Doshi was very helpful!!
Santosh Kulkarni
Jan 2, 2020
Very satisfied with fair and transparent leasing conditions. Staff members, especially Raymond, were very kind and professional.
Nadia Koroliak
Dec 14, 2019
Many thanks to Daniel and his team. I took my CRV in for regular maintenance which came with free multi-point checks. After the maintenance done, Daniel called me said my air flow tube is broken. At the beginnings, I still doubt his words because none of any indicators light up and nothing weird when driving. But I don't want to take a risk, so I asked him to replace new air flow tube. After all jobs were done, I test drive my car and I can feel the acceleration become much smoother SIGNIFICANTLY. I want to thank Daniel and his team carefully examine my car. They also accept competitor coupon !!
Weiyin Huang
Dec 12, 2019
Had a great experience for my first service for my Honda Civic. Glen Lunas worked with me. He was very helpful. would recommend
Bharath Kashyap
Dec 5, 2019
Friendly staff, have bought 2 cars from them now over the years. Definitely recommend!
Zane DelGreco
Nov 27, 2019
very good service. nice experience
Jinsong Hu
Nov 26, 2019
Very friendly service! And fast in the morning!
Arturo Hernandez
Nov 25, 2019
Daniel L. Provided excellent service!! He took great care of my vehicle needs!! He made my vehicles first maintenance so easy and fast!!
Cynthia Rocha
Nov 19, 2019
Execelent service from moment I parked my car to the service line
Maria Laban
Nov 16, 2019
Go see Mike! Nice, honest, friendly and professional. Was very helpful with my purchase. Stevens Creek Honda is the best! #proudHondaowner
Sandra Gonzales
Nov 12, 2019
Great service. The staff is very friendly and knowledgeable.
Liberato Dollaga Castillo
Nov 12, 2019
All very helpful at front desk And welcoming
Dee Garfinkle
Nov 6, 2019
Availability of vehicles in displayed to the store. Services/maintenance regularly done and quick on the day of the appointment. Staffs are friendly & helpful.
Trifona Menes
Nov 3, 2019
Doshi, One of the internet managers, took great care of us. they gave us an amazing deal, and the service was first rate. He respected our wishes and our time. We'll be back!
David Kamnitzer
Oct 24, 2019
The quality of my service was fine, but I do find it expensive. Also I very much do not appreciate having to wait an additional 45 minutes because I was only emailed that it was completed. The service agent didn't walk 50 feet to let me know, in spite of telling him I was going to wait for the service to be completed.
Massimo Chisessi
Oct 20, 2019
Excellent service!!! I was able to get my Pilot within 2 hours. Very satisfied for a first time car buyer!!! All staff were very knowledgeable and answers all my questions. I will definitely go back to them for future needs!
Alberto Leon
Oct 20, 2019
Great customer service ! I'll be back in a couple of months for my next oil change !!
Michelle Montenegro
Oct 18, 2019
Fast, friendly, and efficient.
Janet Miller
Oct 18, 2019
The service advisor was very knowledgeable and efficient. He was very good at explaining what needed to be done with my car. I enjoy taking my car to Honda of Stevens Creek.
Marlene Davis
Oct 17, 2019
Was able to get an appointment for an oil change right away, great price and was greeted very proffesionally by Jeff.
Francisco Rodriguez
Oct 11, 2019
Good service, they explained to me everything and let me know all my options. Always feel that my vehicle is in good hands with them.
Fredy Quintero
Oct 10, 2019
Team explains all the issues with the car. Very much satisfied ! Good service👍👍👍👍👍
Vishu Dhonti
Oct 8, 2019
We just purchased a new Honda Pilot and are so pleased with the transaction. The pricing was competitive and the staff (Phil and Siddique) were great to work with. We live three hours away from San Jose, but it was well worth the drive.
Greg Diane Melton
Oct 8, 2019
Good service, they explain to me all what needs to be done with my car and options I have. My advisor was very nice and was not pressuring me on getting services that I was not comfortable with. I can say that they are very honest dealer. I always go here for any car service I need.
Cristina Pacis Balibrea
Oct 8, 2019
Excellent service and friendly mechanics. Job well done.
Leo Angel Jr.
Oct 5, 2019
good service. Very transparent with the price. They explain all the issues with the car. Very much satisfied !
Raja Gopal
Sep 29, 2019
Great service, fast and efficient.
Bob Cooper
Sep 26, 2019
They Are Incredible! Amazing Crew!
Thu Angel Traviezo
Sep 25, 2019
Great price and fantastic service. Especially Rich, he was professional and knowledgeable!
Hock Tan
Sep 24, 2019
Service was quick, efficient and friendly. I highly recommend their service department.
Richard Brown
Sep 20, 2019
I took my CR-V in to the service department because of a recall. I dropped my car off in the morning and was given a ride to work. I was told when it would be ready and they kept their word. During the day I received text message updates, including reminders of other services that were due soon. I declined the offer of them performing the additional service without pressure and then my car was ready. My husband and I arrived after work to pick it up and I was in and out within minutes. Thanks Stevens Creek Honda for being thorough, prompt, attentive, and caring.
Rhonda Matos
Sep 19, 2019
- Free rental while my car was at the service. - Friendly customer service (Tam) - Willingness to help - Reasonable price
Martin Romeo
Sep 19, 2019
Service exceed expectation.
Spencer Luu
Sep 8, 2019
The Honda staff and maintenance crew were very friendly and knowledgeable. Thank you to Jose.
Terry Miyamura
Sep 3, 2019
there on top of there service
Yogster Martines
Aug 31, 2019
We purchased a used vehicle from Honda of Stevens Creek. They were super helpful, easy to deal with, and we had a great experience. Our salesman was Qadeer Nabi. He even followed up with us three days later when the second key for the vehicle was turned in! Overall a great experience and low stress. Thanks Qadeer!
Sarah Lemarié
Aug 13, 2019
I like the way service is provided to the customers. My service engineer was Dan and he was super professional. I really loved the water wash and Vaccum service that this center provided on my car. I did not like one aspect though with Honda of Stevens Creek. While purchasing my car they asked me to purchase the service+maintanance packages and I bought 3 packages for the same. They said I need not pay even a penny during the service for next 8years as these packages will cover everything. However, every single time I am being told by the service center that I need to pay extra because packages won't cover those expenses which are part of regular intervals at different miles of run :(. I am very unhappy about this aspect from Honda od Stevens Creek.
Praveen Kumar Kidambi
Aug 13, 2019
My wife and I decided on a Honda Odyssey. The entire process was very pleasant and the staff was very helpful and accommodating. Upon receiving the car, Doshi took his time and walked me over ALL the features in the car. Later on, when I wanted to ask a few questions, I sent an email and he immediately called me back. He was super helpful and pleasant to work with. Highly recommended!
Ben Ben Aderet
Aug 6, 2019
I purchased a Honda Accord from this dealership. I had met once with Ali for test driving the Civic. But after that there was a gap of communication. But when I contacted him after a couple of weeks, he was still very responsive. There was a sense of mutual trust and respect throughout the buying process with him, which I highly appreciated. I was given sufficient time to work out my insurance sitting at the dealership itself. He was very straightforward in talks, not beating around the bush, which made it easier to arrive at the final conclusion. I was given a clean car, with a patient handover. I totally recommend this dealership to get your Honda from.!
Mustafa Merchant
Aug 3, 2019
Honda of Stevens Creek is the only place I will take my car because they always take such good care of me. Made a wait-for-it appointment the day before for 11:45, and was done with the 120k miles service and on my way before 1pm. My service tech, Long, went over everything they checked and changed, and over past visit information to see if there were other things I needed to keep my car in tiptop driving shape. Love you guys and will be back when I need another tune up or oil change 🙂
Rory Gallagher
Jul 19, 2019
Brian Plowman is an awesome, trustworthy, knowledgeable Honda specialist. He made our purchasing experience fun as well. Thank you Brian!
Tracie MacFadyen Nieves
Jul 18, 2019
excellent service provided by Tan Nguyen
Deepan Roy
Jul 16, 2019
Very helpful and knowledgeable . Ray Saadieh took his valuable time to answer all my questions.
Barbara Pasek Brown
Jul 4, 2019
It was great, customer service was helpful. Went above and beyond and found a broken part of my car that I didn't even suspect.
Robert9686
Jun 13, 2019
Nice place to buy a car, wonderful customer service. Have been a customer 25 years plus.
Trung V Tran
Jun 11, 2019
It was a great experience buying my first car. With Great customer service, I got a really good deal.☺️
Harshil Shah
May 6, 2019
wonderful service, and very nice place plus courtesy personal.
Eduardo Ramirez
May 1, 2019
great customer service. The financial management was Awesome!! got me a great deal
Georgina Sanchez
Apr 28, 2019
GREAT SERVICE!!!! I have dealt with several Honda dealers in the bay area as I shop around and negotiate with the price that I want for a Honda Odyssey. They have matched the lowest price from other dealers. The fees are pretty straight forward and NO HIDDEN fees like others. The service they gave me from Rachael Roberson, the sales man, finance personnel, and shout out to Qadeer Nabi. Such a wonderful experience we have. He was very helpful. as we waited for our minivan while it was being washed, he went to see us and update us long long will it takes. he offered us drinks. all in all AWESOME!
SonnyBoy Buensalido
Apr 17, 2019
Competitive pricing, good experience!
Shraddha Thakkar
Apr 15, 2019
I would give 5 stars without hesitation. Purchasing a car from Honda of Stevens Creek was absolutely amazing. Everyone employed was so polite and professional with no pressure attached. I would highly recommend them to anyone needing a reliable vehicle. Mark Wright and Joe Spurrier need a big hand of thanks.
Denise Del Carlo
Apr 15, 2019
Top notch service and caring, friendly employees
Leah Radford
Apr 9, 2019
They were very nice and helpful. My car was done in the time they said which was great.
Margret Jonasson
Apr 6, 2019
Excellent Service by Ken, Neng & Jim!!! Fast & Efficient !!!
Lori Taing
Mar 28, 2019
Great service and good prices.
Sandi Kovach-Long
Mar 26, 2019
We came from another Honda dealership in the area. Saw the same truck but it was the customer service that made us decide to buy at Stevens Creek. In particular, Mike Djahra the sales consultant made our car shopping experience easier than usual. He is very knowledgeable. We were out of the dealership in a little over 2 hours. We didn't stay while they detailed our brand new Ridgeline. Mike offered to drop it off at my workplace. Very convenient! I highly recommend this location and Mike. Thank you!
Sharon Orquiola Icasas
Mar 6, 2019
I needed service while I was visiting the San Jose area and didn't have an appointment. The staff were welcoming, courteous and kept me informed while the service - and new tires! - was done. I appreciated all they did and if I lived in the area, I'd definitely go to Honda of Stevens Creek for all service needs.
Martha Amlin
Feb 28, 2019
Very helpful service department. Juan Oscar Melendez was attentive and straightforward plus I was able to get an appointment with weeks notice! my hr-v will be back for all its upkeep and I will be back for coffee and doughnuts. Gracias!
Bryan Covaslothias
Feb 18, 2019
Excellent service,nice and friendly
Annie Huynh
Feb 16, 2019
Excellent and friendly service make customers very comfortable.
Francisco Tang
Feb 14, 2019
Courteous, fast service. Free coffees and pastries in waiting room.
Henry Gaw
Feb 12, 2019
Excellent service for past 2 yrs
Ls Subramanian
Feb 11, 2019
Fast service and helpful people. Glad I purchased and repair my car at Stevens Creek Honda.
Anthony Williams
Feb 11, 2019
Good Service and the staff is really appreciated
Venugopal Poosa
Feb 10, 2019
The service manager Chanel Arreola was wonderful. She was very polite and easy to talk to. She answered my questions very well. Appreciated it. Bryon Taylor.
Bryon Taylor
Feb 7, 2019
I'm a 15 year customer of HSC. I bought my cares there. I've had them exclusively serviced at HSC. I live in Fremont, which is quite a drive. But it's worth the travel. Ric and Summer are excellent managers. The Service Advisors are knowledgeable and professional. Quite simply, HSC is the best.
Marc Vitale
Feb 4, 2019
super friendly staff. very helpful and nice.
大喬瑪麗
Feb 1, 2019
My service adviser, Johnny Nguyen, was super helpful and always responsive. He was really friendly and knowledgeable. Now I feel safe to drive my car again.
Cecilia Carrillo
Feb 1, 2019
Long Tong was great! Love coming here for service! Fast and efficient! Kudos
Jennifer Nguyen
Jan 28, 2019
Great services. Curtesy, honest. I enjoy waiting there. Drinking coffee and watch TV.
Susan Ma
Jan 26, 2019
Honda of Stevens Creek has always done right by me. Bought my 1st Honda elsewhere but always had service done here. Just bought my 2nd Honda a week ago today and LOVE it.
Kris McCrea
Jan 25, 2019
Good service advisors and mechanics
John Limberatos
Jan 25, 2019
Service advisors are friendly and helpful 😃
Thái Hòa Lê
Jan 23, 2019
Friendly people and everyone is knowledgeable .
Janet Schultz
Jan 21, 2019
I am unhappy with the service. Last week I brought my car and told the service person that something was wrong with my car battery. But I was told everything was okay. Two week later my car wouldn't turn on. I need my car for work today and could not take it in. Right I am at Honda service and know they tell me I need a battery. While I am waste my time waiting for my car. If they done right the first time I would not be wasting my time and money. Not very happy customer.
Eduardo Hernandez
Jan 21, 2019
friendly staff. took care of any issues quickly. knowledgeable about the cars.
Severita Trujillo
Jan 18, 2019
Tam Nguyen was awesome and did his very best to give my top notch service. He explained everything in simple, easy to understand terms and was extremely patient and very friendly. Oh and yeah, my car runs GREAT!!!!!
Esther Hollinger
Jan 9, 2019
Excellent Service by Mr. Abdel, the Salesman. He was very nice and helped me find my Honda Pilot Touring at a great price and hassle free. He answered all my questions and gave me different options. It was a quick and great experience!
Rhoena Aguinaldo Mamuad
Jan 3, 2019
We had such a positive experience @stevenscreehonda. Ramone was our salesman, he was great!! Everyone there made it a positive experience! 👍👍Thank you @stevenscreehonda.
Stephanie Mueller Cea
Jan 2, 2019
Dave the salesman was the first to greet us. He was very friendly and helped me find the car I wanted. I told him all I wanted and that I would be back the next day with my daughter. Dave and his service manager were helpful in explaining everything and gave a good price, with the help of my daughter Kathy.🥰 The finance person was very friendly and efficient. The whole process of buying a car was not as painful as I expected. We were there less than 2-1/2 hours. Left with a clean car and full tank of gas. Happy I went with Stevens Creek Honda.
Jeanne Haruta
Dec 30, 2018
Excellent Service, the Salesman Amir was very nice
Claire Lung
Dec 27, 2018
Excellent 10 star service!!!
Josh Bartel
Dec 15, 2018
Detailed info about what happened to my vehicle was given promptly. Approachable employees, would definitely recommend this place! 👌🏼
Cee Tuhradoe
Dec 13, 2018
We had been looking for a pre-owned Honda CR-V and found one here for a reasonable price with Ramon's help. He was courteous and comfortable to work with, allowing us to look over the car carefully both before and after test driving it.
Laurie
Dec 10, 2018
Honda of Stevenscreek has great customer service and makes the buying experience easy and friendly. thanks Sam
Laurie Kitzis
Dec 7, 2018
Great Dealer with lots of friendly people :)
Drewst Frey
Dec 7, 2018
I would recommend Honda of Stevens Creek because I received an excellent experience when my Honda needed maintenance. Tam Nguyen was particularly professional and would rate this place based upon the service I received from him. Very personable, efficient and knowledgeable. Thank u Tam Nguyen for my ouststanding and excellent experience!!!
Marion Lila Noguera Molieri
Dec 3, 2018
Purchase & Trade-in was handled fairly, quickly and very professionally. I would purchase again from Honda of Steven's Creek.
Leon Leong
Dec 3, 2018
I had a problem with the blue film left on the two rear stationary windows. After a 1.5 years, I noticed that one of the two rear windows' paint was flaking (I assumed it was the paint but it was the blue film left on). The dealership I purchased my CRV from had no answers for me as to what steps I should take. I brought my CRV for it's service to Stevens Creek Honda and I let the service rep Rosalie Tran know that I had a concern over the blue film being left on by the other dealership. She said her supervisor will email corporate and ask them if it would be OK for Stevens Creek Honda to fix the problem for me. Within 1.5 weeks Stevens Creek Honda got the OK to replace the two stationary rear view windows for me and at no charge to me! Thank you Rosalie Tran and her supervisor!
Rose Omega-Harrison
Dec 1, 2018
Very courteous staff. Took care of my issue in a timely manner
Renee Demuth
Nov 30, 2018
Prompt and curious service. I received a recall notice in the mail from Honda. I called the same day received and scheduled my appointment with Stevens Creek Honda the following day. Car was in the shop for a few hours. I did not need a replacement vehicle for the repair time, but was offered one if needed.
Rodger O'Brien
Nov 28, 2018
Everyone at Honda was very helpful to me!
Rita Kim Wubker-Cole
Nov 26, 2018
Friendly predictable service
Carol Ruiz
Nov 22, 2018
Great Service, super friendly staff.
Michele Mountain
Nov 20, 2018
they were really polite and fast
Maria Moreno
Nov 15, 2018
I like going there for my car service they are very nice
Larissa Jacobo
Nov 9, 2018
I had a Great Buying Experience at Honda Stevens Creek. The Customer service experience was exceptional, I was served by the Brothers Jose and William and was impressed by their professionalism, knowledge and in detail of in-depth information their shared regarding the Car of my Choice. It wasn't too long when I was told that I could take the car home with me, should I like it after the Test Drive. Thank you for the GREAT WORK.
Kay Lee Lokuyara
Nov 8, 2018
I recently bought Toyota Camry from Honda of Stevens Creek. The interaction with every member of this show room was pleasant. I am happy with my car :) I hope I will get good service from them in future too.
Raj Ratnakar Chougule
Nov 5, 2018
I had gone for the 6 month free check up for my Honda yesterday. Jeff met me with a smile and explained the work that will be done. He was very pleasant and knowledgeable with the work. He followed through till the end and it was a pleasure to be helped by Jeff. Honda of Steven's Creek is the place to go for car purchase since the sale men are just well educated about their cars and give the prospective buyer a clear picture of what they want to get.
Meera Sankaran
Nov 1, 2018
Good service, friendly salespeople &?great prices
Mario Martinez
Nov 1, 2018
Theyre very busy, so i recommend scheduling an appt. but once youre in, the service is great. They did my recall fix faster than I expected and they also gave me a loaner vehicle in the meantime.
Kelly Kusumoto
Oct 24, 2018
Friendly staffs and customer service!
Mizuki Nagae
Oct 23, 2018
Very friendly and informative staff. We drove over 300 miles to purchase our Honda Pilot from them. They had exactly what we wanted and it was well worth trip.
Diana Villeme Johnson
Sep 29, 2018
The service department is very well run. Nice, professional staff that are there for you.
Martha Levine
Sep 26, 2018
Great overall service. Good feedback on the services needed for my car. No push, just plain honest feed back.
Ndanka Mukuti
Sep 25, 2018
They have serviced my car from day one which was over 10 years ago. Professionals that do good work.
Belinda Wortham
Sep 22, 2018
Friendliness, promptness, knowledge of the service that I need
Lander Bravo
Sep 21, 2018
Bobby was informative and made sure I was good with the itemized service. Excellent customer service overall!
CaptainAngel
Sep 8, 2017
Excellent service, went in the morning without an appointment got the oil change done in 1 hr.
JayHonda30
Jan 12, 2017
Overall the work was done on time and correct. I asked for my front & back windows inside to be cleaned (l'm a senior) this was not done. The setting on the drivers seat were so changed it has taken me a number of times to get it back to my original settings. It seems I still need to work on it. Who ever drove it at the dealer must be over 6 feet 10 inches tall!
beware194
Jan 9, 2017
This is probably going to be my go to place for services from now on and specifically with Adrian Cruz! I needed an oil change for my Honda Civic and he took care of me so quickly and with the best customer service!
anujkumar
Jan 2, 2017
I had my car serviced and it was an awesome experience. It was very fast and efficient.
rainberry52
Dec 11, 2016
Made an appointment for 1030, but it didn't seem to matter as the person on the phone had incorrect information and didn't transfer any info to the service department. Ended up getting airbag recall fixed instead of windshield washer.
Screenname29
Dec 6, 2016
Service was really good and done within the timeframe promised. I scheduled my appointment in the morning and there was delay in receiving the vehicle when i reached there. Also there were Coffee and Donuts available while your car is being serviced. :)
Abhishek13
Nov 30, 2016
it was my first Honda and the people at honda was very friendly
rmendonca75
Nov 22, 2016
I went in for the first oil change after buying the car 3 months later. The experience was standard. It took 2 hours. The staff were friendly. I would definitely go back again.
Coffee17
Nov 20, 2016
Very fast and efficient service. Was completed in about 2 hours, even though I did not wait. Service advisor was very clear on all the potential issues with my car but did not push/insist that any particular item had to be serviced immediately.
SteveAR42
Nov 17, 2016
Came in for an oil change, Doris was my advisor. She was great!
Al3xz321
Nov 17, 2016
Great experience; Service adviser Dave Thomas was awesome; He's very cool, always smiling and gives you the excellent service when it comes to clear, crispy communication and service discounts as well; Cool Man to go with all your Honda Vehicle service needs.
MayankShring
Nov 10, 2016
Staff were very efficient. Excellent experienced with the service
Bhonges
Nov 10, 2016
My service agent was CD, and he was great. Very easy to talk to and helpful. He even advised me how to save money by timing my oil change and tire rotation.
bfernald
Nov 7, 2016
I bought a Honda Accord 2017. I like them because they didn't try to fool me and everything was transparent and clear. The price is fair too and APR is the lowest. I also got my favorite color. Definitely 5 stars.
apple1003232
Nov 5, 2016
The dealership exactly completed the work within the timeframe promised.
Doran56
Oct 28, 2016
one hour wait. got the car serviced. i trust honda service for my new car.
venu___
Oct 7, 2016
The service is done within the timeframe promised.
DBALLUP
Oct 5, 2016
Excellent service as always. Timely, high quality work, outstanding service specialists consistently
ajhonda
Oct 4, 2016
I always appreciate getting good service at Honda of Stevens Creek. I feel like I get an honest and tailored recommendation that helps me minimize costs for best value
LukaszC
Oct 2, 2016
I went with the an vehicle alert and they fixed it in no time with no fees. I liked their service very much, especially Steven Munoz was great.
Sandy2379
Sep 28, 2016
Our service representative Bobby; was very knowledgable, friendly, and provided excellent customer service. I am completely satisfied with my experience at Honda of Stevens Creek. Thank you Bobby for making it an enjoyable experience.
Davidau65
Sep 17, 2016
Very friendly atmosphere ,high proficiency by staff at all levels.
Kunal_B
Aug 25, 2016
satisfied with quality of service. Timeframe was much longer than promised.
podstawny
Aug 21, 2016
Pleased with car services. Professional and helpful. Explained work done and what need to been done in future. Over all very pleased.
e408_05
Aug 17, 2016
They are efficient and friendly
LTHONDA
Aug 15, 2016
When I arrived the service manager help me right away. They estimated the service would take approximately 2 hours and they had me out in 1 hour 45 min. Stevens Creek Honda is the ONLY place I will take my Accord for service. They are excellent, friendly, and their estimates are spot on. Highly recommended!
Karmadave
Aug 11, 2016
Usually before I didn't have to make appoints to come in Saturday's for oil change services but now that it been getting very crowded I had to wait another week and make an appointment which is no problem. The service here is fast and is the best Honda dealership for service. I have never had issues here and the team has always made my experience pleasant. I would recommend coming here for service.
Halfback802
Aug 11, 2016
Excellent service on my honda model civic 2015. Customer service employees were warm and sociable.
gcivic90
Aug 9, 2016
I bought my 2015 CR-V from Honda of Stevens Creek and have also been getting it serviced here. They do a very professional job at servicing the car and provide a wonderful customer experience.
Vincent34
Jul 29, 2016
Got the best service advisor her name is Chanel Arreloa, definitely going to be coming back she my experience great super nice & friendly!
Ozzy408
Jul 25, 2016
Very well handled with updates on any changes or fixes needed
KrisBhandare
Jul 25, 2016
I got an internet quote from the dealership, which was about a $1,100 less than the MSRP. The whole process was straight forward and hassle free. The dealer explained the financing options and all the extra perks available and let me decide without any pressure. He also went through the details of the dashboard and how to fold the seats.
setareh
Jul 22, 2016
I had recently purchased a 2016 Honda Fit. I had several questions regarding my vehicle. I had scheduled an appointment July 20. I was promptly greeted and was told that a Service Advisor would be with me shortly. A Travis Nunes introduced himself and was able to answer and help me with the questions I had with my car. He was courteous and friendly and made my experience lighthearted since dealing with car issues can be troublesome. I found he was informative and provided his email if I should have any future issues with my car. I had a 5 star experience.
Wisteria34
Jul 21, 2016
I had an scheduled appointment and they took great care of me. I'm recommending all my family and friends to this wonderful dealership.
mojo408
Jul 20, 2016
I picked up a nail in my fairly new tire; the place where I bought it wanted me to leave it overnight - not possible. I went to my dealership, they had the tires, and I was out in just over an hour. Made my day!
HappyHybrid31
Jul 17, 2016
Overall great service in Stevens Creek Honda. Phoebe was great. Look for her for her honest and very valuable input on your planned purchase.
Nerf1972
Jul 15, 2016
I went to Honda of Stevens Creek for the first time and with in an hour I bought my Honda CRV with the best price available in the market. Asad(Sales Manager) was very professional and guided throughout the process very well. I definitely recommend Honda of Stevens Creek.
Himanshu89
Jul 11, 2016
Great service, clean facilities and comfortable while waiting for car to be serviced. Coffee, donuts, large screen tv and plenty of comfortable seating. Last minute add to my service request and honda was able to accommodate me.
Bceli2016
Jul 11, 2016
Had an appointment at 11am, got my car serviced quickly, was done by 12:30pm. Everything looked good, just regular oil change and maintenance. Found out with newer Honda car models, you only need to change oil once a year if you don't drive too much!
jibsanity
Jul 9, 2016
These guys have done a fine job of taking care of the service needs for my 2010 Accord Coupe. They are quick and return the car clean and ready to run!
techisme
Jul 7, 2016
The service was good and i got the quick appointment . Thank you
Ranganath
Jul 7, 2016
The representative I worked with was very friendly and welcoming. Often it's intimidating to come to a dealership as a female. I felt comfortable there. They honored my coupon and helped me get the services that I needed without being too pushy for other services. There was about a 2 hour wait for tire rotation and oil change, but the lounge was comfortable.
jagerar
Jul 5, 2016
Phoebe dealt with us very nicely and provided all the details about Vehicle and was very clear in transactions.
AccordEx40
Jul 5, 2016
There were some issues with my breaks. They clearly explained me the problem, showed me the affected area after they had opened up the car. They were quick in acquiring the part that was unavailable at the time and arranged rental for the day I had to leave the car at honda. Overall great service. I always get my car serviced at Stevens Creek Honda and will continue to do so.
shar_bh
Jul 4, 2016
I read the reviews about Stevens creek and in particular, Steven Munoz, service advisor. The reviews were positive and recommended Mr Munoz. I decided to take my car in after having read the reviews and the dealer and advisor lived up to the recommendations. I would bring my car in again.
Labrador137
Jul 3, 2016
Great customer service. The staff was ver nice when I came in to get an oil change and inspection. Everyone was smiling and were willing to help me in any way. The dealership was very clean and everything was up to date. I would recommend this dealership to anyone.
Isaacg1
Jul 1, 2016
This was my first time getting my car serviced. Travis was the one who assisted me and he did awesome. He helped me get all my answers answered. I had some questions about my car that I needed help with and he got me the right person to help me. He also called me as soon as my car was finished, and arranged for me to get picked up from my house and I was also taken to my house by doug, who by the way was super friendly, very happy out going person who was for sure great for the job transporting customers to their destinations.
NurseLib
Jun 27, 2016
It was a good experience buying car from Honda of Stevens Creek. They made the entire process simple. I worked with Ali for my car purchase and he was a great guy. Helped with everything in the entire process. Appreciate all his help and Thank You Ali!
hondaaccord18
Jun 25, 2016
I usually don't write reviews online. Stevens Creek Honda went out of the way to help my car fixed. I have a reasonably new odyssey and the sun shade of the sliding door broke. One can argue if it is covered in warranty or not. When I took it to SC Honda, I was only 50/50 and was ready to pay to get fixed. Dave Thomas, my Service Consultant, after talking to me, went inside and without me asking him if it will be covered in warranty. He took it to himself, spoke to the manager and got an approval to fix it using the warranty. Manager came by, reviewed the situation and agreed it is covered under warranty. This is nothing short of an Excellent Services. These guys are very responsive too! I saw the manager the walking to every waiting car and apologizing for the wait and tell them how long approximately it would be to attend to them.
Krish007
Jun 25, 2016
Summer has assisted me throughout the process as it was my first servicing. A hassel free experience
Swagat95
Jun 24, 2016
I would rate this as a 5 star service department. I typically use another Honda dealership in the SF bay area but I needed a major service for my Honda Odyssey 105k service so I called several dealerships and asked a lot questions and obtained cost estimates. I was helped by Adrian at Honda of Stevens Creek and he was clear, to the point, and explained everything in a concise fashion and took his time with me on the phone. Based on that call and his customer service approach, I made an appointment to have this major service done at Honda of Stevens Creek instead of the dealership closest to my residence. I received excellent service and would definitely recommend this service center and Adrian. I now plan to use this dealership for all of my Honda service needs in the future.
Odyssey52
Jun 23, 2016
Great service with nice staff. Estimates and recommendations were accurate and honest. The car was clean in and out even after a major service. I had a pretty bad experience for my earlier service appointment with a non-dealer service provider. Never worried about the cleanliness and accuracy of documentation at Honda of Stevens Creek. Each visit was a happy and satisfied experience.
PhaniSiri
Jun 21, 2016
Provided great service in a timely fashion. People were friendly and nice. I would go back again.
Mothernature
Jun 15, 2016
Great experience. I appreciated the follow up calls and discussion of what needs to be done. I did not feel like I was being sold on anything and there was no pressure to add any work/services.
jbush81
Jun 3, 2016
Summer was very professional in handling my car's service last week. She explained things on what is what very clearly and helped me understand each of it. Not to mention, I felt it was fast service and not a half-a-day wait that usually others provide for the items in my service. Highly recommend to setup appointments with her !!! Thanks Honda of Stevens Creek
krismala
Jun 2, 2016
Went in for a regular maintenance service, got a quote for the service over phone before going in and booked an appointment. Was offered free shuttle ride back home during the service and a ride back to to the service center after. Received detailed updates over phone during the service and a call at the end of the service. First class customer service and very friendly staff.
Santosh91
May 31, 2016
thank you to the sales team and especially Leroy for a smooth and fast transaction on my new 2016 Honda CR-V
Cnguyen22
May 30, 2016
Very happy with service. The time was good, the quote was fair, the costumer service was friendly. I would come back here anytime.
pjomidi78
May 28, 2016
Came in to get keys copied and car looked over. Service was prompt and friendly.
mooreph
May 27, 2016
fast service, affordable price, performed quality work and best of all they made honest suggestions and recommendations for my car
hondacrv201476
May 24, 2016
Service was done in a timely manner and service people were very courteous.
Sourabh
May 23, 2016
Travis was super friendly, understanding and accommodating.
HondaGirl24
May 23, 2016
Took my Pilot in for service, it has 233,000 miles on it. Service department was great, fixed what needed to be fixed, had estimated several needed items, but found during repair that they were not needed. Had one follow up issue, was handled at no charge.
ChrisPilot
May 23, 2016
Jeanette Conner (Technician) and her team were great. They did an excellence work on my Honda, and I would come back and recommend other. I had good experience with Jeanette and would like to work with her in the future. Thanks Jeanettle!
ThuyTrang36
May 20, 2016
I received excellent service yesterday, May 19, 2016 from Honda of Stevens Creek. I was attended to in a timely manner with great courtesy and patience; I particularly appreciate that I feel that the service I received was honest. I will definitely come back to Honda of Stevens Creek for future service. Thank you so much.
Elizabeth98
May 20, 2016
I bought a car here, and it was a very relaxed and streamlined process. Both the floor salesman and the financial adviser were professional and courteous.
wilyfox89
May 17, 2016
Excellent detailing work -- car looks brand new! Requested that work be done as soon as possible and my car was ready well before the promised time! Bobby did a great job explaining options and making helpful recommendations. In addition I was provided with a rental for the day at no cost. Highly recommend!
ShirishB
May 17, 2016
Travis Nunes - helped out in giving a good service to my honda CRV. and explained me the state and health of the car aptly after servicing
aditi265
May 9, 2016
Great customer service as always open honest staff. Have never taken my honda any where else
Ernherr
May 9, 2016
We use a dealership coupon to do the basic maintenance. We are very satisfy with the price and the service that we received.
joytoworld
May 3, 2016
I worked with Doris for all my service needs every time i take my CIVIC or CRV for service. She is awesome. Keep me informed of the status and asks me for approval before proceeding further on anything Would love to comeback here and surely recommend Doris and her team at Honda Stevens Creek
balajip
May 2, 2016
Efficient, polite. I was in and out as promised. The service team there listens and does their best to make sure you understand the service options.
DoubleKetel
May 2, 2016
Went to Honda of Stevens Creek for engine oil change and service and was helped soon by a service engineer. They do fast, complete work and have a nice lobby area to wait in. They also send coupons from time to time for oil changes and other few services. They did the oil change and few mandatory checks within few minutes of waiting time. Stevens Creek honda has excellent service specialists and their customer service skills are wonderful and they provide quality service at amazing prices. If you are looking for servicing your car we highly recommend Honda of Stevens Creek. All in all, it was an eventful and rewarding day for me.
kamalusa
May 1, 2016
Jimmy was knowledgeable, informative, and professional while still being friendly and never pushy as so many car salesman can be. I would definitely recommend him to anyone we know that is looking for a car! Thanks Jimmy!
Venkatreddy63
Apr 28, 2016
Service team was great: timely, good communication and a thorough recap of all work done
Albert831
Apr 26, 2016
The service was great and I can't complain. They ended up doing more work on the car than what was previously quoted but better safe than sorry.
RichC318
Apr 22, 2016
great service and easy checkout! Summer was really friendly and helpful with the transition.
fangfang89
Apr 21, 2016
Thank you for your excellent service provided. Thank you to Travis I was informed of all my options and I could make the best decision following his advice. The best service in town
Boruszko
Apr 19, 2016
fast reliable and helpfull will go back for all my car needs
nandezy
Apr 18, 2016
Adrian Cruz was my service advisor. He was very knowledgeable, friendly, helpful, and professional. He is one of the best advisors that I have dealt with at Stevens Creek Honda.
SJSC1825
Apr 17, 2016
Everything about this dealership is awsome. All of them are very professional and caring. They make great relationship with their customers.
Hadis67
Apr 13, 2016
The service I received at Stevens Creek Honda was excellent. Dave was courteous and polite, explained things in detail and kept me informed as to the status of my service. I will definitely return to have future servicing on my car.
nibbno6
Apr 12, 2016
The agent was knowledgeable and helpful. Technician clearly explained my options. I had some major repairs, including hoses and transmission repair. The agent did the best she could to give me a fair price. Honda coupons can give up to 20% discount, but there is a two hundred dollar maximum. Had to leave the car overnight, Honda provided a free rental through Enterprise. Agents called me at home with updates. My car runs like new. Very satisfied.
PreludePete
Apr 10, 2016
They had a spot open up for our car to get the air bags recalled repair on a Saturday (weekends are always crunch time for us), and they went the extra mile helping us out with being flexible and open with our schedule....great crew!
ViolaSinger
Apr 8, 2016
All the staffs were very friendly and helpful especially who handled my paper work, Bobby! He followed up with me consistently to make sure I'm ok with the services and additional charges which I greatly appreciated. Price was bit higher than I expected..and when I got my car it was bit stink inside..but I guess that means they were working that hard! Overall, I'm satisfied customer service and the work! Thanks again Bobby for all the help! I hope my car goes smooth for another 30,000!!
Vivian9413
Apr 7, 2016
We had an amazing experience buying our new car from Honda of Stevens Creek. Phillip, the sales representative was very nice and helpful throughout. They matched the competitors quote for us and even better. We had some issues with the service plans we took during purchase. When we contacted them about this, the finance department were very responsive and it was taken care of immediately. Thanks!!
newowner83
Apr 1, 2016
My first service with Honda. Pretty smooth. Got my car back in an hour.
IamSoOkie
Apr 1, 2016
Great customer services skill. The staff was courtesy and understanding to my car services need.
Honda201156
Mar 31, 2016
Good customer service, over all rating and meet all the expectation, will tell family and friends to go get the honda service fro stevens creek
jaireyes
Mar 29, 2016
I took my car in for permaplate. I had an appt and was seen right away by Summer. Enterprise picked me up and had me on my way to work fast and easy. I was told the job would take the day. I was called about 315pm that my car was ready. Upon returning the rental and going to honda i was on my way home within 15 minutes. I appreciate the fast timing considering i work in fremont and The free rental :)
Perezmg
Mar 29, 2016
I am really satisfied with the service from Honda of Stevens Creek. Right from reception of the service till the delivery of the serviced vehicle, everything was perfect. I would visit in future too!
mithil2906
Mar 28, 2016
I am really satisfied the way this dealership takes care of all stuff. I have never had any issues since the day i bought car from this dealership.
Satinder98
Mar 25, 2016
Jimmy Huyen is our sales person. He provided excellent friendly service. He is knowledgeable about the car and its features. We had a great experience.
darblee
Mar 20, 2016
Excellent service! I would definitely come back here for all my future services and will be sure to recommend this location to friends and family. Everyone was very helpful, professional, and efficient!
Lindas0k
Feb 25, 2016
My car's needed oil change and minor maintenance service so I got that and the work was done in an hour and 15 mins which was the time-frame they gave me. Just one thing- the "low tire pressure" sign popped up after getting the service so I'll have to go in again to check why it's showing that but other than that, it was great service.
thirizaw
Feb 22, 2016
Oil change was completed in 20 minutes. Service advisor was helpful.
danaellingen
Feb 22, 2016
Friendly service, quick turnaround, very accommodating.
sfrmashin
Feb 18, 2016
The service was very helpful and kind , got my car back clean and fast
Tony1967blue
Feb 17, 2016
I took my Honda in for a recall service and was told it would take about 4 hours to complete. Within 2 hours it was ready! The staff was professional, friendly and easy to work with. Kudos to Honda on Stevens Creek!
Sunshine3510
Feb 17, 2016
Service is great! Quite satisfied. They changed the wipers without any extra labour pay.Service guy Steven is very responsive and nice.
HondaC14
Feb 16, 2016
I was beyond impressed with the service here. They went above and beyond to ensure I was taken care of.
lololouture
Feb 12, 2016
The staff was really helpful and understood my needs and budget very well! Thank you to "Mr. Phil Ha" for answering my queries and handling it pretty nicely.
nicework
Feb 10, 2016
Great service!! Excellent and professional job and performance.
TThonda2009
Feb 10, 2016
The best customer service I've had at dealership! Jerry and Karen were absolutely amazing! I spoke with Karen over the phone trying to see if they had my car in stock. She was super friendly and easy to speak with. When I came in to purchase the car Jerry was more then helpful and knowledgeable to make the process smooth and fast. Karen came to greet me and was just as friendly as over the phone! :)
RachelleP
Feb 8, 2016
Great service at this dealership from Philip, who was prompt, courteous and responsive. He was able to give us a competitive rate and was quick at getting back to us in getting our questions answered. They had forgotten to provide us with the registration when we picked up our car and our papers and Philip personally dropped it off at our home in Fremont the very next day. Now that's customer service! 5 stars for Philip at Honda of Stevens Creek!
hondacrvlx2015
Nov 2, 2015
Just bought a 2012 Honda Accord this past weekend. Had the best experience, from start to finish. Each person, from the sales person to the sales manager, to the finance person, to the mechanics were great! In particular, Pedram Baniamerian and his boss (wish I remembered his name!!) were so easy to work with and very helpful. We were treated well from the moment we walked on to the lot, to the time we drove our car off the lot! I would recommend this team if you're looking for a new or used car.
cyberchick
Sep 15, 2015
The minute we walked in the front door, we were treated with the utmost respect. We had a great experience, and continue to feel the same way after we left the dealership in our new 2014 Cross Tour. Leroy L. ,Internet Sales Director, was a tough negotiator, yet once he knew I was firm with a fair price, he agreed. We made an appointment but were unable to make it. No problem, Mr. L. indicated he may not be available and gave us to Naresh D., Sales Manager, just in case. We went down to the dealership, (an hour late due to traffic), somewhat apprehensive due to the poor experiences we had at two other dealerships (reviews on their sites). We introduced ourselves and both Mr. L. and Mr. D. greeted us and we got right down to business. We looked at the car (we were familiar with it so we didn't test drive this one, I mean it's brand new right), it was exactly the one I saw on line, including the miles, so we filled out the requisite paperwork, and were introduced to Steven K., Finance Manager. Mr. K. was awesome as well, no hard sell on any of the options that are required of him to go over at the time of purchase (sorry we didn't add on Steve). From there we were back in Mr. D.'s care to go over the bells and whistles and let us know about the new Honda owners event that happens every month or so to go over any questions new owners may have (although my wife and I are not technologically challenged, we think it's great and will be there). It took us 3 hours from the time we walked in, to the time we left with our detailed, full of gas, new car. No surprises, no hassles, no hard sell-nothing but a professional courteous staff, who lined up to thank us for their business. They do it right, they have a customer for life. Thanks again Michael & Shallene
moester
May 12, 2014
Recently purchased a 2008 Accord through Internet Sales Department. The most notable highlight of my experience was in the follow-up to my purchase. I had an issue with the model selected. When I contacted the dealer to explain the problem, the General Manager listened to my concern and offered a reasonable solution. They delivered on their promise to "make it right" and make the customer happy. I'm thrilled to be driving a 2008 Honda Accord EX-L purchased at Stevens Creek Honda. I am doubtful that many other dealers would have been so agreeable to work with me to ensure I was satisfied with my purchase. I'd recommend them to others.
hebfarley
Jan 14, 2008
More
Show next 5 Reviews