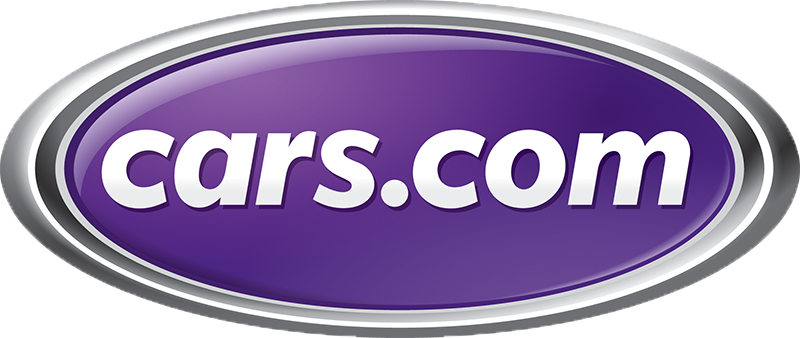 Please Review Our Honda of Stevens Creek Dealership!

If you're searching for a new Honda or used car in the San Jose areas, you need to visit Honda of Stevens Creek. Our reputation for great customer service speaks for itself, not to mentions our vast inventory of vehicles. Serving the Fremont, Palo Alto, Los Gatos, and Sunnyvale regions, our loyal customers have a number of great things to say about our Honda dealership. And we want to hear about your experience. 
We rely on online reviews for feedback on how to better serve our loyal customers and learn what we can do to improve the experience in the future. use any one of the review links below and let us know how we're doing. Whether you wish to speak towards your most recent sales experience, scheduling Honda service, buying online, or any other contact...we want to know!
Of course, you are always welcome to stop by our San Jose dealership to give us your feedback in person. Honda of Stevens Creek is conveniently located at 4590 Stevens Creek Blvd. 
Recent Reviews from Honda of Stevens Creek
My wife inquired about the car we wanted in the morning and Cassiah responded immediately to confirm our appointment the same day. All questions were answered and transaction went smoothly. Came in at 10:30am and drove our new Honda Civic Sport at 3:00pm. New car was spotless inside and out. Thanks to Cassiah and Ryan. Sales experience. 👍 Sales person 👍 Dealership environment 👍 Customer service 👍
David Aquino
May 10, 2021
Great experience . The appointment was prompt and easy. The employee attending was coutesipus and quick
Sujata Rao
May 10, 2021
Tam Nguyen provided me with excellent customer service and exceeded my expectations! Tam addressed all my vehicle services/repairs and kept me updated on status of my vehicle. My vehicle was ready as promised.
Sherry Gong
May 10, 2021
Look for Jerry. He will help you the best that he can.
Dennis Dagdag
May 9, 2021
Excellent buying experience. They allowed me to test drive as many cars as I wanted for as long as I wanted and were patient about it, answering all my questions along the way. Walked me through all the features of each car as well as all the payment options. Really happy with this place.
Alex Vaynshteyn
May 9, 2021
Helpful representatives and efficient process.
Jingjing Tian
May 8, 2021
I bought a beamer from them and they were really straight forward from the start. I appreciated that and everything went smoothly.
Conall Jones
May 8, 2021
Great Service!
A Suzuki
May 8, 2021
Good communication with the service person, repairs done when they expected them to be done
Earla Bracken
May 8, 2021
Edward and Sid made the whole process very easy. Although we did show up a bit late they managed to get us out there in no time. I really appreciate everything they did. If you're looking to buy a car I highly recommend dealing with Edward & Sid.
michelle reynoso
May 7, 2021
Great service. Service rep was polite and knowledgeble.
Joel Adam
May 7, 2021
Fast service and streamlined buying experience
Ian Chou
May 7, 2021
So glad we found Mike Djahra at Stevens Creek Honda. After visiting several other dealerships, the sales people were either too pushy or made us feel like we were wasting their time. Mike was helpful, courteous, knowledgeable, and patient with us. He gave us great practical advise and we felt he was working with us, to get the best car for us. After months of looking other places, we finally found our perfect vehicle and feel we got a great value too. We love our new car and have zero regrets due to the fantastic effort by Mike and the team at Stevens Creek Honda. Thank you!
Maria Julia Aguilar Paniagua
May 7, 2021
Awesome service and professional staff. Always come here for my Honda. Jeff Barats is a pleasure to have business with.
Nick Maslov
May 6, 2021
I purchased a a couple vehicles through this dealership. It was the smoothest experience one could hope for. It took about 2 hours but was treated great. When they were ready for the next step in the process, it was quick. Definitely happy I chose Stevens Creek Honda!
Nick
May 6, 2021
Had very good customer experience and quality service. Steve was quite helpful advising the right timely service customized for my vehicle.
Badrinath Tripathy
May 6, 2021
A little bit of confusion in my online Communications, However people worked hard to make a deal for me that gave me what I wanted at a price I could afford.Everyone I worked with brought a very positive helpful attitude.
bill healy
May 4, 2021
I purchased a new 2020 Honda CR-V through the Costco Auto program at Honda of Stevens Creek. I traded in my 2014 CR-V and they gave me a very good value for it. Mike and Abdel were great to work with and they made the process very easy. I would recommend this dealership.
Rafia Syed
May 4, 2021
The service provided by the staff was exceptional. Thanks for all the good work at Honda Stevenscreek.
Mohamed Bah
May 4, 2021
Jonnie was super helpful and explained everything thoroughly. Great service.
Marisol Padilla
May 4, 2021
I'd like to thank Ramon Sarabia, a sales consultant at Stevens Creek Honda for being a great sales person, but most of all for being a genuinely good person. I was dreading having to go through the whole car buying process dealing with pushy sales people trying to sell me something I didn't want, but Ramon Sarabia was the exact opposite. So much so, that not only was the entire process a pleasant experience, Ramon changed my outlook on auto dealership sales people. I could only speak for Ramon who demonstrated to me that it's not all about the money, but also how a person feels once they leave the dealership and I was satisfied with my deal and grateful for the service I received. I'd also like to thank Jaime, the finance person for going over every detail, answering all my questions and his honesty. I'll never go anywhere else to purchase a vehicle and I've already began promoting Stevens Creek Honda to friends and family as one of the better places to purchase they're next vehicles. Best regards, John DaSilva
John Dasilva
May 3, 2021
Johnny Lam was great! Super fast and efficient. I took my car in for its first service and it went flawlessly!
Jillian Marquard
May 3, 2021
Drove round trip from Sacramento to Glendale AZ and brought vehicle in for multi-point inspection. They recommended that I get my oil changed and a few other items. 2 hours later walked out of there relieved to hear that I am ready for another road trip. Great Customer Service!!
G Robinson
May 3, 2021
The dealers are super helpful and quick on the process. They were flexible enough with the pricing and finance options. Would recommend people to check that place for buying or leasing a Honda.
Vatsal Makani
May 2, 2021
The dealers are super helpful and quick on the process. They were flexible enough with the pricing and finance options. Would recommend people to check that place for buying or leasing a Honda.
Vatsal Makani
May 2, 2021
Great service experience and friendly service advisor.
Rebecca Yang
May 1, 2021
Jeff was great took care of my type r , thank you
art udis
Apr 30, 2021
Great customer service, fast service and always do a great job!
Stanley E Sherman Sr
Apr 30, 2021
Execellent customer service very attentive and has a great recomendation, done on a timely manner, reasonable cost for basic service, love this place.
Ethel Abon
Apr 30, 2021
Fast and reliable service been coming to dealer for service for over 10 years
Beruk Kassai
Apr 30, 2021
Excellent service.
Rosa Nunez
Apr 29, 2021
5 stars for Tina Pourani, she made my experience super smooth and was available/accessible at any time! 3 stars for the rest of the sales team. I initially went on their website to look at an Acura ILX and requested an appointment to come in, Tina was the first to get back to me. At this time, I wasn't in a rush to find a car but I came in the store on a Sunday to test drive it anyways after she sent me what my monthly quote would be. I had a different salesman come help me when I came in since she wasn't working that day, but he made the experience unwelcoming as he was super monotoned and unfriendly. He wasn't very engaged and seem uninterested in helping me so I left the dealership empty handed. They work with the Honda in Serramonte as well and can transfers cars to this location FYI, so I would recommend checking both websites. There was nothing new that peaked my interest at either of the locations, but I figured I would come in again when Tina was working to test drive the same car since it was still available but at a slightly cheaper price. I'm guessing the prices drop every (other) week that a used car is not sold(a dangerous game to play). Tina is super knowledgeable, personable, accommodating, and most importantly honest. She addressed any concerns I had about the car as I noticed some flaws and did all she could to help to get it fixed, whereas the first salesman that I met with before for the same car glanced over everything I pointed at and said "it's already included in the price"... clearly not if another salesperson is offering to get it fixed. The internet was down when I came on a Saturday so transactions and closing deals took longer, I was out of here about 3+ hours later but I did end up going home with the car! They detailed and filled it with gas in the time I was waiting. I brought my car back in after to get serviced for the things we agreed to fix upon buying the car. They gave me a loaner for 3 days and when I picked up my car they fixed everything exactly how I wanted it to be. I worked with Steve for the servicing and he was super professional and easy to work with! There is a major difference in the customer service you'll receive just by picking who you work with. Rather than Tina telling me "it's already included in the price" like how the first salesman did to the flaws I pointed out, she actually listened and worked with her manager to get it fixed for me. I've been on the car hunt for over a year and tried to work with about 3 different salesmen at this dealership on separate occasions. Safe to say I would definitely never give any of those men my business-- 100% ask for Tina P. as she is responsive, informative, and reliable.
Jennifer Nguyen
Apr 29, 2021
Phil Ha was excellent to work with. Great customer service and very knowledgeable. I shopped many places and found the best price and customer relations here at Stevens Creek Honda with Phil. He made the process easy and comfortable.
KellY Pettis
Apr 28, 2021
car play was not working recall appointment Was taken care properly
Reza Mortezaei
Apr 27, 2021
I took my accord to Honda of stevens creek and they took care of me well.
Ilyas Asif
Apr 27, 2021
Jeffrey was wonderful and super helpful
Caroline Lopes
Apr 27, 2021
Excellent quick service
Robert Lo
Apr 26, 2021
Service was excellent but once I got home and looked at prices of what I got done I won't be coming back. Capitol and Morgan Hill Honda are almost half the price for the same service.
Chris Mayfield
Apr 26, 2021
Great cars! Great price!!
Mikel Ward
Apr 25, 2021
It was fine. I got my car serviced and waited in the waiting area.
Maria Mcbride
Apr 25, 2021
Had a great experience with Honda in general and with Adriel! 10/10
Nicholle Mantia
Apr 24, 2021
I recently purchased my first Honda vehicle. Mike and Cassiah went above and beyond. Highly recommended.
Felipe Araya Ventura
Apr 24, 2021
Ramon was very helpful when helping me find the car I was looking for, Everyone here is extremely nice and patient. I would definitely recommend looking for a car at this dealership because they make it quick and easy.
Jesse King
Apr 23, 2021
The only reason you're getting 5 ⭐ is because of the free ☕ and nursery for kids 🍼. Out of this 🌍 customer service ☄️ 🌌🚀.
Cesareo Trujillo
Apr 23, 2021
Steve Seyuin was very kind and great to work with !!
Z Iqbal
Apr 23, 2021
Phil Ha was very kind and helpful on buying my accord. I will buy a new car from him in the future. Very satisfied
Young
Apr 21, 2021
Great experience .... car pickup service was hassle free and professional. Would highly recommend.
Patrick Fell
Apr 19, 2021
Excellent services, from taking the appointment to the car rental so I can get home while my vehicle was being working on..
Gene Wang
Apr 19, 2021
My experience was quite satisfactory and the service person was excellent.
Ronald Thomassin
Apr 16, 2021
Excellent service! Make sure you ask for Phil Ha. No hassle purchase.
Shivukumar Patil
Apr 15, 2021
I took my car in for a recall and they let me know if I decided to wait for my car it would be ready in an hour and a half. It was ready before that time
Monica Salto
Apr 15, 2021
Low key browsing experience. Salesperson checked in and left us alone afterwards.
Gary Chow
Apr 15, 2021
I bought a used Honda CR-V here and I had a great experience overall. Everyone was really friendly and helpful, the pricing was very reasonable, and they had a very detailed understanding of the car and its history (Carfax, etc). Very happy with the entire car purchasing process here!
Fritz Seidl
Apr 15, 2021
Great service. I recommend Jeffrey, he is a very kind and friendly person, he helps me in everything I need
Daniel Navarrete
Apr 14, 2021
The staff was great. I was kept informed and well looked after while my Civic was being serviced. Once the service was completed, the service writer went over the work that was completed and all the points of inspection.
Robert Benge
Apr 13, 2021
So easy to schedule appt online. Check-in process at dealership took about 15 mins. Service writer was courteous and knowledgeable. Social Distancing and sanitization practices were followed. Been going to this dealership for more than 7 years and will continue. Very satisfied with overall customer service!
JoAnn M
Apr 13, 2021
Courteous service. Very happy with the service on my car. My car was sanitized before it was returned to me.
Cyril Tang
Apr 13, 2021
Good costumer service the repair is good guaranted service
Edison Durana
Apr 13, 2021
The work was done competently and the advisor, Johnny, did a very good job explaining what was recommended to be fixed and why. I will certainly use Honda of Stevens Creek again.
Susan Carnahan
Apr 12, 2021
5 Star Service! From the moment we made contact with Tina at Honda of Stevens Creek I knew we made the right choice. After surfin' the Web, going to local dealerships and test driving cars for my Wife, I decided to buy the last 2020 Red Honda Civic Touring model they had at Stevens Creek. After driving all the way from Salinas to San Jose to pick up a car that my wife wanted on a Wednesday, I managed to sneak over to Honda and test drive a beautiful little car. I was hooked, and all the Staff there helped to make it happen; from staying over to let me drive it after bringing it from an off Lot, to parking it in the back area to help hold it till the next day. The following day we were off to San Jose again, to talk number and trade in our current vehicle. The team there made it happen too! Unfortunately we found a deep scratch on the car, and it needed to be repaired. We continued with the paperwork though, and after the regular amount of time that took, it was agreed that they would have the car delivered to me when it was done instead of me having to drive all they way back to San Jose again; and they allowed us to keep our Trade in in the interim. Tina kept in touch with me with my concerns over the weekend, and when I called Monday for an update I spoke with Mr. Pham. What we thought was going to take most of the week, was done over the weekend and the car is going to be delivered to me tomorrow afternoon. Very Excited! Very pleased with the Service and professionalism I found at the dealership, and will definitely refer anyone I know interested in buying a Honda directly to them. We pretty much got everything we were after there; .9% financing, a decent price for out Trade in, soon to be delivered vehicle, and hot cocoa too. Now I am just hoping for the Cherry on Top, or should I say on the Floor Boards. Thank you Mr. Pham! Tina! Jerry! Dean! Finance! And Everyone there at Honda of Stevens Creek!
Robert Harrison
Apr 12, 2021
They did a great job replacing a windshield. They were efficient at checking in cars in the morning and very courteous. Work got done sooner than expected. In fact, I was not prepared to come back until the next day but the representative handling my car generously offered to stay late to get me back in my car. Highly recommended.
Leo Hoarty
Apr 9, 2021
Excellent Service!!!
Elimar Basilio
Apr 8, 2021
Great service oil change.
Lyubov Kotkova
Apr 8, 2021
Wonderful experience working with Benjimen(BJH), David Noam, Ali and Sid Azizi. Thanks to you for every step!
pradeep reddy
Apr 7, 2021
Best car service experience so far. Stevens Creek Honda has been delivering high quality service and customer experience especially the most recent one.
Philip Sovi
Apr 7, 2021
Wonderful working with Benjimen (BJH), David Nyam, Ali and Sid Azizi
Pradeep Reddy Molugu
Apr 7, 2021
Came in knowing what I want , and what cars they had on their website. They were so quick to show me and got me the keys to test drive ASAP. They let us test drive alone which is good for COVID. Ali helped us and he was great and didn't make us wait long at all. He helped remove a decal I didn't want and gave me cargo mats for free!! The company also gave me a $1500 discount without me even having to bargain. He also helped push the signing guys to take me ASAP. The whole process of me leaving with a car took ~3 hours which was the fastest it's ever been for me. They detailed the car while I went to lunch. Ali was so nice and texted me when the car would be ready. I've gone to a few dealers in the area and in terms of speed, competency and deals I suggest this one.
nicole leeann
Apr 6, 2021
My experience this morning at this Honda facility was wonderful. The people were so polite and friendly. The checking process was so smooth and efficient. I was especially impressed by the "paperless", all electronic process. All of my "approvals", updates were done with texts and emails. It was a night and day difference with my previous experience at Sunnyvale.
SP Ooi
Apr 6, 2021
Honda of Stevens Creek blew me away during my last visit. I came in simply curious to check out a new CR-V and absolutely no plans to buy right away. I am *not* the type of person to buy new, and I do a *lot* of research before committing to a car. Here are a few things that stood out: • Faycal Belhocine. He's the most respectful, transparent, and authentically human salesperson that I've had the pleasure of buying from in recent memory. I work in sales, I've seen plenty of sales approaches, and Faycal has the winning formula: Believe in what you sell, be tireless in your attention to your customers, and most importantly, focus on helping customers meet their goals through your product. It's unbelievable how many times Faycal went out of his way to make me, my mom, and my girlfriend feel at home while visiting the dealership, and he went absolutely above and beyond for me as a buyer, helping me make an informed decision and feeling confident about the car, the dealership, and the salesperson I chose. • The service department was courteous and quick. I bought a 2020 in 2021, so the battery was at the end of its life. Faycal checked this for me and let me know. He had me stop by the service department the next day and, while they let me know it might be an hour and a half, they had me out in literally 20 minutes. Outstanding, and of course they didn't charge me a dime. • The staff as a whole. There was someone there to help anytime I walked into the dealership, but I never felt pressured. I felt welcomed. After visiting a couple of other dealerships in the area, I only felt more strongly about this. That brings me to.. • Comparison to the competition. As I started seriously considering buying a car, I visited a couple of other dealerships. Oak Tree Mazda literally ignored me while I stood there for half an hour, and the place was a mess. Capitol Subaru sent a shark out to my car before I even finished parking, and the guy literally said, "So as you probably know, I have to try to make a sale today..." What?? Sorry bud. Not happening. These two experiences had me practically running back to Honda of Stevens Creek. I feel absolutely certain that I made the right choice!
Eli Suzuki-Gill
Apr 6, 2021
Service has been good, great advice from the service advisor
Raghvendra Murthy
Apr 6, 2021
I enjoyed my experience at Honda of Stevens Creek a lot end to end. I called Stevens creek Honda at 11:30am on the day (because that is the day I kind of having time), and see if I can a spot during the weekend. Instead, I got a service at 12pm with the parts I need at the parts store (smooth collaboration between their service store and parts store and the experience is painless). I dropped at 11:50am and the service desk checked out my car in great detail, reviewed my previous service record, suggested a service and showed me why I need the suggested service, which I happily accepted. The service journey was very smooth. On the pickup, I dropped by late by 30 minutes, but even though it was off hours already, but the office person managed to find the right person and allowed me to pick my car on the same day. Thanks for the great service team at Stevens Creek Honda.
Wenting Tang
Apr 5, 2021
Clean place, good service
Srihari Yamanoor
Apr 5, 2021
Always helpful
Nita Page
Apr 5, 2021
Made an appointment for a Saturday morning to address a recall with my Honda Pilot. Process to check in and drop off my car was easy and straight forward. They texted and emailed me promptly with status of my issue and when it got resolved. Pick up was also easy and quick. Overall I had a good experience at Honda of Steven Creek.
Mark Chuang
Apr 5, 2021
No contact car service. Very safe and efficient. Agent was friendly and explained everything I was paying for. Service was fast and communication was great.
Li V
Apr 5, 2021
Service was done in a timely manner and representative was friendly
Admin Espinoza
Apr 5, 2021
Scheduled an appointment with Joshua Liaw and he did a great job of making the necessary fixes and repairs. He also communicated well with me on when the vehicle would be ready.
Brennan Lagerstrom
Apr 5, 2021
The service was fantastic. Joshua was very friendly and responsive. I had forwarded him a warranty I had found and he called the necessary people to check if the warranty covered my service. In doing so, he save me time, stress, and a lot of money. I really appreciated the service I was provided. That, and what I got fixed on the car works great too!
Timothy Young
Apr 3, 2021
No complaints. Just happy. I came for regular maintenance, but after the initial walk-through, the service-man Clint pointed out that I needed an additional service. He saw my Pikachu-face so he explained AND physically showed me why I needed the additional service. I appreciate how he showed me the cost of only having regular maintenance versus the cost of regular maintenance AND the additional service. Thoroughly explaining the service I needed and making sure I UNDERSTOOD... That's what I needed to make me feel comfortable with paying for the additional service. Also, thank you for telling me about the new online payment option which is way better than waiting in line at the payment desk. I am glad that the stars aligned and the universe introduced me to Clint. I recommend this service center and Clint to handle anyone's service needs.
Luge Oong
Apr 3, 2021
Great experience every time with my service manager Daniel Lopretta
Kiran Virdi
Apr 3, 2021
Very pleased with every aspect of my purchase of a new 2021 Accord touring from Faycal. Even the finance guy was pleasant and didn't try to push any extras on me. I requested the best price from Faycal via email, made an appointment that day, showed up and the car was ready. I was out within two hours. This is my third new Honda in five years. Thanks Faycal!
Darrius Fappington
Apr 3, 2021
Steve my service advisor was great. Very informative and understood my car's needs. I was notified in a timely manner when vehicle maintenance was complete and the contactless experience was professional and enjoyable.
Tony Chan
Apr 2, 2021
The moonroof on our Odyssey literally ripped itself to shreds when trying to close and was stuck open. There were no replacement parts on the west coast and they had to be shipped by ground from the east coast. Our service adviser Daniel was very upfront about the time required to obtain parts and then offered to store the car inside as rain was in the forecast. Since our car was technically drivable, Honda USA does not allow for loaners, so we really appreciated the effort to repair as soon as possible so we could get back to enjoying our car. The repair was completed on the day the parts arrived and so far the new moonroof has operated without a problem. Kudos to Daniel and Hondas of Steven's Creek.
Chris Wiegel
Apr 2, 2021
Good service just don't bring your little ones since they might not be able to handle a long waiting period. They'll get frustrated and start throwing tantrums.
Laura Alvarez
Apr 1, 2021
The process was super easy, no pressure, no up selling, frictionless and friendly. Tina and the folks at Stevens Creek Honda were very accommodating, sourced the color and model car I wanted very quickly and had everything ready on the morning of our appointment. I love the car so far and look forward to a great relationship going forward- and would absolutely recommend Steven's Creek Honda to anyone looking for a new (or new-to-you!) car.
David Hartig
Apr 1, 2021
My deal was solid and I'm very happy. Omar did a great job!
Bryant Bumanlag
Apr 1, 2021
Service options clearly defined. Personal friendly,procedures easy to follow, waiting area comfortable and well appointed,. Service was. Handled within promised time frame.
Robert Duncanson
Apr 1, 2021
Well customer service.
Jose Briseno
Mar 31, 2021
Very knowledgeable and kind i was very satisfied and will return thanks Johnny for your help
Oscar Perez
Mar 30, 2021
There was a fix for a recall and it was finished mush faster than expected. Jeff is great!
Istvan Gellert
Mar 30, 2021
The service was great and I was very pleased at how quickly the work was completed.
Norm Ishikawa
Mar 29, 2021
My experience at Honda of Stevens Creek was enjoyable from the moment of our arrival to the moment of our departure. Abdel Terfai went out of his way to make sure our car buying experience was smooth and efficient. He even went as far as placing a car on hold for us to see and test drive because we were traveling from Monterey. We ended up loving the vehicle and drove home that day with a beautiful Honda Insight. This was by far the most pleasant experience we have ever had at any dealership. If you are considering purchasing a Honda and are thinking twice about making the trip, don't hesitate and do it!! Abdel is your guy!! We won't go anywhere else for a Honda.
Nathan Hammer
Mar 29, 2021
I dropped my car for service last Friday (Mar 26 2020) in the Honda @ stevens creek blvd, Santa Clara. It was a smooth and very quick process once we get the appointment ahead. I worked with a service advisor Daniel Lopretta, he is very friendly and answered to all my questions. In the evening while picking the car, I went a little late and their payment section is closed. However, The service advisor Johnny (not sure about his full name) and the service department manager quickly help me with applying the coupon code and processing the payment.
Manoj Kumar Subramanian
Mar 29, 2021
Tina and Alejendro were oustanding, very patient, never felt any pressure to buy. The Sales Manager Di was very accomadating. Really happy with the entire experience. After my purchace Alejendro did a great job to explain all the features, set up the options, etc.
Jeff Havenga
Mar 29, 2021
The service is nice and the dealer is able to perform the maintenance in a reasonable time
Kevin Chen
Mar 29, 2021
advisor got my car in and out in the time he stated which i appreciated
Debbie Pettit
Mar 29, 2021
Clint Santiago was my service advisor. Very helpful. Gave an informative and fair diagnosis of the issues with my vehicle and helped sort them out. Was very patient with my questions and he took the time to answer all of them. Would highly recommend him, and have him as my service advisor in the future.
K.D. Izadian
Mar 27, 2021
Daniel Lopretta is super. He is really patient with all my questions and explained the maintenance in details to me. The whole service was smooth.
Bethany
Mar 26, 2021
I am very happy with the service I received for my honda pilot. The entire process was smooth and I like the online process for the investigation results and recommended service and timely status updates.
Sriniwas Gedella
Mar 25, 2021
Great people great service!!
Adrian Berumen
Mar 25, 2021
I recently purchased a Honda Passport Elite from Honda Stevens Creek. The process was transparent, honest & outstanding from start to finish. Faycel in sales was amazing, as was the finance and parts team.
Randy W Becker
Mar 24, 2021
Service on my 2020 Honda hatchback sport Originally came in because of a battery issue but Steven cleared that up very quickly as I didnt notice the clamp to the battery was looser than it should be. I decided to leave it for maintenance since it was due soon. He was super friendly and quick with the breakdown of what the maintenance included. It was also really cold that day so I appreciated The fact that he was upbeat and got me settled in a timely manner. 10/10
Chris Hipolito
Mar 24, 2021
Great fast service
Brian
Mar 24, 2021
Great customer service , extremely friendly & welcoming !!!! Thank you Jeff
Karen Salas
Mar 24, 2021
Service advisor Long Tong is a very nice professional. He clearly explained me the services that should be performed on my Accord. Fair pricing. Immediate service provided.
Rana Nayak
Mar 23, 2021
Service is good enough to me. Maintenance is comprehensive and quality also good. Only I need to be more confidence about is price. I need to be price validation more whether the price is valid toward the service.
Yoshitaka Tokusho
Mar 22, 2021
I applied the new car purchase request from Costco Auto Program and couple minutes later Phil Ha represented Honda of Stevens Creek to reply me and gave me a very attractive quote. He followed up with text messages timely for my all questions. He scheduled the appointment at my available time on next day. He was very respectful and efficient to finish my trade in process and new car purchase. He patiently explain all options and functions of the new car. The finance manager had professional knowledge to explain all terms. My old car was purchsed at Honda of Stevens Creek 9 years ago. This dealer provided me very good experience! High recommend!!
Yin Cheng
Mar 22, 2021
Mr. Johnny Lam has done an excellent job to serve myself and Honda Pilot so I will definitely do it again with him.
Wenyang Zhang
Mar 22, 2021
Great experience. Johny was very professional, service was quick.
Sanchit Soni
Mar 22, 2021
It was overall good experience. Service rep briefed me on all the items in the service and answered all my questions to satisfaction.
Nikhil Thakare
Mar 22, 2021
I brought my 2018 Honda Civic Type R to Honda of Steven's Creek and have them inspect my transmission. They were very professional, especially Long Tong who gave me great service. He even waived the $189 diagnostic fee for me. I highly recommend this dealership to my friends and family.
Steven Tom
Mar 21, 2021
Outstanding customer service with easy, no-pressure buying process unlike other dealerships. Delivered the exact vehicle I wanted despite high demand and low availability for the color and options of my choice. Other dealers in the area emailed offers but failed to produce the vehicle when I actually went to the dealership. Instead, they gave some excuse and tried to sell whatever else they had on the lot. At Honda of Steven Creek on the other had, they sent me pictures of the car matching my preferences, and kept it all detailed and ready for pick up when I reached the dealership. Pricing was competitive and included reasonable discount over MSRP .
Payal Desai
Mar 20, 2021
This was my first time at this dealership for the used 2018 Honda Civic I recently purchased. Easy to make an appointment online, friendly & helpful people at the dealership, clear communication about my car's service needs & available options, not pushy about additional services, fair prices, services completed in a timely manner. Very happy with this dealership & will be using them in the future.
Camaro Jim
Mar 19, 2021
Went there for oil change. Everything was excellent except there?s no shuttle to drop off or pick up customer whose cars getting serviced. This place closes by 5pm and you can?t pick up your car if you get there after 5pm
Sulhwa Hwangbo
Mar 19, 2021
Hi! We came in a little late in the evening yesterday & the guys were super busy. Even though there was a lot going on we were all well taken care of. Sid & Ramon are the best! I loved how friendly Sid was & how comfortable he made us feel. Ramon was awesome at explaining everything. We left with a beautiful Honda Accord, and I will for sure return when we are ready for another car. Thanks again guys! (:
Hello Teresa
Mar 18, 2021
very satisficed with Customer service and agent response.
ramesh kadudhula
Mar 17, 2021
Great service and attitude, I liked how they had an answer to everything and helped with anything my car needed. Shout out to Clint Santiago for going above and beyond with customer service. Thank you
Kristofer Pinula
Mar 17, 2021
Hands down one of the best experiences I've had at a dealership. Jonny Lam the man helped me sort out my problems and meticulously explain in detail on what the issue was on my car and advised me for my next steps. Overall, I felt my car was taken good care of thanks to the professionalism of Jonny.
Vernon Wu
Mar 16, 2021
Been taking my 2011 Honda CRV here many years here. Very impressed by the professionalism of the service reps. Very good at assessing needs, itemizing, and prioritizing services requested and recommended. This service center puts a premium on communication and good service. THe services provided are recommended with an explanation. You choose. Yes, I'd recommend to other Honda owners.
Debby Barry
Mar 16, 2021
The service at Honda of Stevens Creek is Excellent! They addressed all of my questions and concerns and I knew that my Honda Fit was in good hands! I would recommend them highly! 😁
Sandy Thompsen
Mar 16, 2021
I just want a say thanks to a Johnny Lam his amazing guy very gentle he help on all my concerns he is a very helpful I totally recommend it I give it 10 stars to Johnny Lam thanks to Johnny Lam and Honda Stevenz creek 👍👍👍👍👍👏👏👏👏👏
Francisco Cuevas
Mar 16, 2021
Dan, Thank you for wonderful oriented customer service and professional advice. This place totally feels like my home. Keep up the good work and I look forwards to have my car with good care.
WoW Factor
Mar 15, 2021
Cliff in the Service Department was wonderful and helpful! When I returned to pick up my car, he was on break, but he went out of his way to find the paperwork and get someone to bring my car out. Great dealership! Super friendly and clean. Highly recommend.
Vicki Wagner
Mar 15, 2021
Excellent customer service from Johnny who was helping me .
Ra. A.
Mar 15, 2021
Service was patient and accommodating, explaining potential checkups needed and which could be deferred. However, it took about 3.5 hours for a recall service that has an estimated base time of 30-45 minutes.
Michael Wang
Mar 15, 2021
Excellent customer service from Johnny who was helping me .
Reza Alikahi
Mar 15, 2021
I will come again on next visit or for any other services
Linda Tsoi
Mar 15, 2021
My dealer was so capable. He explained well about service and focused on my need. Also he worked a lot to complete the service on time. After service I could get detailed report about car checkup. I was very satisfied with the maintenance service.
Gahyong Kim
Mar 15, 2021
It was a smooth buying experience. I was looking to get a new Honda Fit for college. After a few email exchanges with Tina, I set up an appointment to test drive the Fit. Tina and Adriel were so pleasant to work with. Adriel was very patient in addressing my queries about the Fit and eventually I ended up with the car that I wanted. Thanks to Adriel and Tina! I must also thank Ryan from the Finance team who explained me each and every form that I had to sign. Also, they beat the price of every other dealership that I received the quote from.
Babu Rajendran
Mar 14, 2021
It was a smooth buying experience. I was looking to get a Honda Fit for college. After a few email changes with Tina, I set up an appointment to test drive the Fit. Tina and Adriel were so pleasant to work with. Adriel was very patient in addressing my queries about the Fit and eventually I ended up with the car that I wanted. Thanks to Adriel and Tina!
BabuRajendra
Mar 14, 2021
Overall very good experience with a slight hiccup. Adrian is a good salesperson committed to good customer service. Very easy to work with them overall. No high-pressure sale type situation. Give them a try. I recommend this dealership.
Alejandro Taccir
Mar 14, 2021
Johnny Lam provided me the above and beyond customer service. I took my car in for a regular maintenance and I was also going to ask about the part for the recall that's been on back order for months. Johnny was so on top of things, he reserved the part for the recall the day before my appointment. I wish Johnny could be my service advisor every time when I visit Honda of Stevens Creek:)
Jen San Juan
Mar 13, 2021
Great customer service.
Anand Iyer
Mar 13, 2021
Steve Seyuin helped me with maintenance. He was very professional, friendly, treated with courtesy. I'll always recommend it to a friend. ⭐️ ⭐️⭐️⭐️⭐️
Na Chan
Mar 13, 2021
First off I Thank Phil Ha for helping my Daughter with her first new car purchase. I also thank Sid for the quick and professional Courtesy he showed me.If you need help buying a new car go see Phil Ha he will treat you right. Thank you Phil.
Scott
Mar 13, 2021
We met with Jerry and he was very helpful. We wanted to see if we could change some of the aesthetics of the car and Jerry happily checked to see if it could be done. We were really glad Jerry helped us out.
Lindsey Coffee
Mar 12, 2021
Phil Ha is hands down the best! He was respectful yet took initiative in the best manner possible. I didn't feel pressured by him to buy the car I was interested in and he was honest from the start to finish. I felt like I was taken care of as a customer and there was a great mutual respect between him and myself. Even when I had complications in my schedule to do the signing of the paperwork, he held the car for me with no problem. He was pleasant to work with and made me feel appreciated. If I were to ever be in the market again to buy a car or if I needed to refer someone to a dealership, I would refer them to PHIL HA from Honda Steven Creek without a doubt. Thank you, Phil for your service and I love my brand new 2021 Honda HR-V!
Kayla Rottman
Mar 12, 2021
I bought my car last year from them and it was really smooth transaction , but i did only one time service there for the first time and i was not happy with their service dep , they called me and we reached to a conclusion over the phone , and i feel good and happy now , they offered me a free service maintenance for next time. And i would recommend this dealership if some one looking to buy a car !
Elyas
Mar 12, 2021
Service advisor was helpful. Very organized checkin. Clean facilities
Bernard Dolan
Mar 12, 2021
They have very good customer service I like them I always go over their I purchased my car from here They are the best They are located at Stevens Creek
Anmar
Mar 12, 2021
Very friendly and helpful!
Laura Martin
Mar 10, 2021
I purchased this vehicle as a pre owned certified 2018 CR-V in May, 2020 from Larry Hopkins. I had visited SC Honda previously to purchase an item and was impressed with the courteous and friendly staff and service. Also, the dealership appeared to be quite organized and clean. When the odometer message indicated, ? maintenance due soon ?, I decided that I would schedule a general maintenance check and felt comfortable having my service done at SC Honda. Also, I was impressed with your check in process. It seemed very efficient and organized and gave the impression that they respected the customer?s time as being valuable. My sister referred Tam Nguyen si I requested an appointment with him. I was very pleased with him. He was very professional, courteous and friendly. He also seemed to be honest and trustworthy and kept me informed about the tasks he was performing and other issues needing attention. I will be planning to return for the continued maintenance of my SUV.
Naomi Nakano
Mar 10, 2021
The service manager was courteous and explained me well about the requirements for service.
M B
Mar 10, 2021
I recently purchased a vehicle at Stevens Creek Honda and previously I took my older car for servicing there. Every time I was at Stevens Creek Honda, I have received exceptional service. They are friendly and knowledgeable. I will continue to get my new car serviced there.
Laura Martin
Mar 10, 2021
they have very good customer service I'm all ways droop of my car for service
Anmar Alkhafaji
Mar 10, 2021
Sam was the easiest person to talk to, made buying my new 2021 Honda Civic so effortless and he was so knowledgeable. He definitely try's to give you the best deal and he is there for your interest not his. Also, Sid the finance manager was so easy to talk to and super helpful. Offers you what they have and you feel no pressure at all. These men are both great and are there to help. Definitely worth buying your car here!!
Tony Guzman
Mar 9, 2021
Daniel Lopretta and Joshua was very professional and knows what the customer wants. I will be coming back for more service.
Sharon Javier
Mar 9, 2021
After searching Northern California Honda dealerships online, I found the specific CRV I wanted at the lowest price. My salesperson Naresh, and the finance manager Majee, were both excellent to work with. The purchase was quick and easy.
Gregory Holtom
Mar 9, 2021
It was a pleasant to purchase a car through David. Thanks David.
Phat John Vo
Mar 9, 2021
There was enough social distancing between chairs. Thanks, Long for a quick thinking service!
ringring bowling
Mar 8, 2021
great job Daniel
Shoresh Sharafi
Mar 8, 2021
Jeffrey Barats was an excellent service representative. He explained what maintenance needed to be done on my car, and assisted with the entire process. I was very pleased with his professionalism and helpfulness.
Laura Ferrer
Mar 8, 2021
I had a 10k mile maintenance check up that was pretty streamlined. Steve Seyuin checked me in. He was efficient, respectful towards me, and gave instructions on how I would check in through his ipad messages towards my phone. He told me the wait time was possibly be 2 hours, which it was a little less than that, and when it was done he called me and also checked on me when I didn't come to the front to make sure he didn't ignore more. I really enjoyed the service. COVID precautions were up. Everyone was masking and they sprayed my car before and after touching it to protect their staff and myself. The chairs/tables in the waiting room were spread out far enough so people waiting did not sit too close. It helped to have tables when I needed to get a snack and also to use my journal, ipad, and laptop. I paid through the app before going to check out and Steve noted that a recall had accidentally been charged to me, so he helped me fix that charge immediately. I usually get wary coming to car dealerships, but I would say that I trusted Steve's professionalism to me as a young woman much like a father figure who listens. I've come into contact with a lot of gentleman who just scoff at me or treat me as a child when I am in my mid-thirties. So it's nice to have a place I feel comfortable going to at the Honda dealership here at Stevens Creek.
Charming Darling
Mar 8, 2021
Steve was a big help and trying to answer as much as possible but very dispointed that the issue is still there and wasn?t resolved
Connie Nguyen
Mar 8, 2021
Great service with a short time to complete the work. Would love it if they hard longer hours. Hard to get there by 5pm with work.
Lisa Vischer
Mar 6, 2021
Faycal Belhocine helped me find my next car. He was honest and straight to the point, no subtle tactics. I'll definitely recommend my friends to go visit him to find their next car!
Josue Garcia
Mar 6, 2021
Always great service here
Brett Cave
Mar 6, 2021
Economical, clean and service friendly place to get your maintenance needs done Friendly and knowledgeable service technician (Steve) Highly recommend!!!
John Jr. Litton
Mar 5, 2021
We have purchased 3 Honda automobiles in the past from Stevens Creek Honda & have always been very satisfied. The selection of cars & the sales people have always been very good...& of course, Honda has a very reliable reputation. This purchase was handles by Luis (spelling) & we were very impressed....he was an excellent representative for Honda....very kind, explained everything & very professional. Thank you always for your excellent service.
Jeani Bayhouse
Mar 5, 2021
Good experience when purchasing my 2nd car. The rate is very good.
Luke Skywalker
Mar 4, 2021
Faycal was great, upfront and provided great pricing. The actual sale process was streamlined and painless. Thank you!
J Dub
Mar 4, 2021
Was told over the phone that I'd receive a check for the cancellation of GAP coverage by coming in and speaking to a finance department representative. I will update this review upon settlement and the refund of funds.[ REFUND ISSUED, THANK YOU ]
Harman Pabla
Mar 4, 2021
Super easy buying process. Faycal was wonderful to work with.
Jayme Renae
Mar 4, 2021
Faycal was great, upfront and provided great pricing. The actual sale process was streamlined and painless. Thank you!
Jason Wang
Mar 4, 2021
I recently purchased a car from Honda of Stevens Creek. My Sales Consultant was Luis Dorantes. I had called in advance and made an appt. to test drive a 2021 CR-V. I was very impressed to get a text and call back from Luis regarding the car being ready for my test drive. I had expressed that I might not be interested in the SUV and might also want to test drive a sedan. Luis was very patient and helpful during the whole process and while I drove the different cars. What most stood out to me was his genuineness in helping me find the perfect car that met my needs. He also was very knowledgeable about both the SUV and the Sedan and was able to answer all my questions. My best experience buying a car to date! Thanks Luis/Honda of Stevens Creek for a great Experience. Also thanks to Ryan for his help on all the explanations on the financing side!
Laila Akhavi
Mar 3, 2021
This is my first visit here, just need to think that I came all the way from Fremont to done my car service here , Daniel helps me n explain very well, definitely worth it & coming back here
Atul Gupta
Mar 3, 2021
Great service and informative. Everyone was professional here for today. I felt like my time was respected
Samuel Huang
Mar 2, 2021
Just bought a car yesterday from them. Seen it online went to check it out. A fellow named Sam Hussein said hello when I approached and said I wanted a test drive, hr got me the keys and on the road in less than 5 mins. I decided to buy he was attentive and kind thoughhe was helpingmultiple parties at once. I bought cash, I would give 5 stars but took me almost 2 hours to get out with the car. Highly recommend.
Lee Rowe
Mar 2, 2021
Honda of Stevens Creek is an establishment, well-organized. During the span of Covid-19 pandemic, they service their customers excellently and enthusiastically. They even provide a mask free for the one who forgets to bring with. People enjoy sitting in the comfortable waiting room with a cup of coffee in their hands. In the end, the guy explains everything the technician has done to the car. The fee is charged according to the ads discounted. Wonderful Honda of Stevens Creek!
馬忠良
Mar 2, 2021
Appointment was easy to make. Customer service was great. They were very friendly my car was serviced on time and I was back on the road.
Annette Devincenzi
Mar 2, 2021
Serviced my car as expected, no issues. Good communication, good follow up, good service writer. Happy customer!
Steven Naylor
Mar 1, 2021
Really good service. Convenient schedule process and professional handing over at service center.
Ryl C
Mar 1, 2021
Tina and Adriel were fantastic! Great experience all around.
Karthik Raju
Mar 1, 2021
Great customer service. I had came for a maintenance and my car was done in a time frame. Excellent advice from the service people. They had good care of my car.
Justo Rodriguez
Mar 1, 2021
Good service, seller is nice and answer all my question clearly
Hai Bui
Feb 28, 2021
Overall a very nice experience with Stevens creek Honda. I bought Honda CRV from them last week and they helped me go through the complete buying process quickly. I expected there might a day wait time but I got my car on the same day with all my specifications. I would recommend this dealer as they looked transparent in the quote.
Ravi Modali
Feb 28, 2021
Great service from the beginning to pickup. Jeff did a excellent job at telling me about what needed to be serviced and contacting on time to pick up my car.
Glen J. Chew
Feb 27, 2021
I had a great experience today buying a new car from Honda of Stevens Creek in San Jose. I can honestly say this is the first time I enjoyed buying a car. The entire team was very helpful, but Naresh especially deserves the credit for making this experience enjoyable. I can highly recommend that dealership!
Woj K
Feb 26, 2021
I had taken my CRV for 15k service and had a very pleasant experience. Jeff the CSM who took care of everything needed for this service. Very efficient and prompt in sending me text messages when the care was ready to be picked up. The service was also efficient.. Great job Jeff.. keep it up.
Srini R Srinivasan
Feb 26, 2021
it's a good place to bring in your car for repair or routine maintenance. Staff are courteous and competent. I thoroughly enjoyed the experience.
Haonhu Do
Feb 26, 2021
David Nyam & Masee were amazing & very helpful! They guaranteed my needs & that i was getting the best deals! They made sure I was leaving with the car that fits me & that I was satisfied with what I drove off the lot with, definitely put a smile on my face & for the next couple years :)
Eme Dawwg
Feb 26, 2021
Excellent service. Honest report. Price is fair.
David Pan
Feb 26, 2021
Came here for an oil change. Joshua (service advisor) was super friendly and communicative. Everything was done on a timely manner. Great place!
Christie Tran
Feb 26, 2021
Our experience purchasing a preowned 2018 Blue Honda Pilot at Steven's Creek Honda was exceptional. Sam our sales person, and staff were easy to work with and particularly accommodating of our expectations. Appreciative of their professionalism and efficiency. Have driven the Pilot for several weeks now and couldn't be more satisfied. Would highly recommend Steven's Creek Honda
James Cloud
Feb 25, 2021
It was fast and my car felt like new. I was treated with respect and given recommendations for my car to continue running like new.
Idania Martinez
Feb 24, 2021
The internet salesperson, Phil Ha was very quick with responding to my inquiry, questions, and assisted in making this sale a seamless, efficient, and painless procedure. He even came in on his day off and during the super bowl event to sell the car! It was great to work with Phil Ha and continued to make himself available for my questions afterwards.
carmen mercado
Feb 23, 2021
Bathrooms were clean.
Tony Martello
Feb 22, 2021
Mr. Daniel Loretta provided excellent service when I drop my honda pilot off. He greets me with a smile and listened to what problem I am having about car. My car problem solved and he also let me know what other care that car will be need. Very happy experience, definitely will bring my car back for other service that going to be needed. Thank again.
Maggie Mak
Feb 22, 2021
Phil was a great help in buying my first car! He was very friendly, COVID-safe, and made the buying process very straightforward and simple. There was an issue with the windshield having bad distortion, but the dealer had it replaced within 2 days. Overall, very happy with the experience and 10/10 would recommend.
Nicholas Chen
Feb 19, 2021
My sales person Kevin, was amazing. Super friendly, and very understanding throughout the whole process. Kevin was able to answer all my questions, explain detailed features of the car I was interested in and was even available for questions after my purchase.
Ezzudin Alkotob
Feb 19, 2021
COVID-19 has had me sheltering in place. Knowledge that I must take my car out for drives to keep all running smoothly was insufficient for me to do so. The other day, as I was attempting to drive, all of the warnings were going off. Had it towed to Stevens Creek Honda and they checked and reset and took care of all that needed to be done to bring it all to tip top shape. Explained all. Answered each of my queries. I will now do as I should and start the car and take it out for a drive. My Honda Civic visits service once a year; staying on par with the care of my Honda team.
Fran Jackler
Feb 15, 2021
Everyone was very nice especially Faycal and Ryan
Maria Moreno
Feb 14, 2021
The staff is friendly and professional
Kathy Ailand
Feb 13, 2021
Excellent service experience. Very impressed by by their valet service as well.
Shraddha Naik
Feb 12, 2021
Clint Santiago helped me with maintenance. He was very professional and friendly.
Van Chu
Feb 10, 2021
Advisor Daniel Lovretta was very nice. He helped me get an appointment and took good care of my car. He did an excellent job.
Khoi Vo
Feb 8, 2021
Overall, I am very pleased with my experience with Stevens Creek Honda - namely with my salesman, Will, and the Finance Manager, Sid. Will was responsive and helpful - especially when I wanted to take the car to my mechanic for a used car eval, who is over an hour away. The weekend staff all tried to convince me to bring it to someone local, but Will assured me he would "take care of it". He was able to talk to his sales manager the following Monday and made an exception. This shows he works in the interest and for the comfort of his prospective clients. As I was paying cash, Sid did his best to get my paperwork done quickly without a long wait. He did his job by asking me about the security system and extended warranty, but wasn't pushy. There were a few logistical bumps, e.g., forgetting to put the registration info in my car, but Will was super responsive via text and I received my DMV paperwork very quickly.
Caroline H
Feb 8, 2021
I had my car towed in to get a flat tire replaced. They found all four tires to be without leaks or nails, but took care of a recall issue and did the basic servicing. I was happy not to be charged. Two days later the same tire was totally flat, and I had it towed in again. They fixed it super fast and did not charge me, a smart PR move. I will take my CRV again to them anytime.
April Scazzola
Feb 8, 2021
Strongly recommend this location, people very professional and knowledgeable, friendly staff and high quality level service, treated with respect and courtesy. I?ll always recommend it to a friend.
Alina
Feb 6, 2021
I would like to give special shout out for Rick for providing great customer service and taking care of my concern as it relates to my Vehicle. Thanks Rick and I look forward to such a great customer service in future as well
Navneet Singh
Feb 4, 2021
Professional and good service. Service advisor Clint Santiago is very friendly and professional. He also kept the good social distancing during the service.
Jimmy Lai
Feb 1, 2021
I was confusing when file the review the last time. I would like to update and give the a 5 stars for excellence service form the staffs. Thanks Josh for helping.
Khang Li
Jan 31, 2021
Friendly and helpful staff. Their price is very competitive among the California dealers. I initially went to LA area to purchase my vehicle (Honda CR-V AWD Touring) but ended up buying from Honda of Steven's Creek. Sales Managet Faycal was soo helpful in answering all my questions and concerns. I came from San Luis Obisp, County
Hassan Iman
Jan 31, 2021
An excellent experience in this concierge service in car maintenance routine. Daniel provides more than what I expected, And I'd been customer of this Honda of Stevens Creek 3 years plus.
Henry Hsueh
Jan 30, 2021
My purchase experience with the sales tax at Honda of Stevens Creek was incredible, specifically Faycal, our sales rep and Sid, the finance manager. I have recently leased a 2021 Civic sport for my daughter. In my mind, I was used to all sales transaction being dragged and painful, yet it was on the contrary. Faycal was super pleasant, very patient explaining everything, intuitive and just an overall amazing person to work with. So was Sid from Finance. We were in-n-out quickly, received the same numbers that were given to us by email, and felt they care about us in Honda, we are not just another sale number. I would recommend this dealership to anyone, especially since I had so many "not so pleasant" experiences with other car brands dealership, always great to be on the pampered side.
Sigal Zahavi Barnea
Jan 29, 2021
We bought our pilot from her last year. This November my sister in law was upgrading so we told her how amazing the team at Steven?s creek was. She bought her new car and we have absolutely loved this dealership. Shout out to Summer in service for always taking care of me.
Charles Honea
Jan 29, 2021
Good customer service, clear concise info. Wish they would not try to upsell when a service really isn't necessary at that time. Prices are a bit high too
Bridget Cassidy
Jan 28, 2021
Back story: I was shopping for a Odyssey Elite for my wife as a Christmas present. I called/visited dealerships all across the Bay Area for a white/black combination at great price. I finally called Stevens Creek Honda which is furthest and last dealership on my life. Immediately regret not calling them first; they had TWO of the exact van I was looking for and they were priced so good that I promised Will (the salesman that handled everything) that I'd be in that night to pick up the car. Sales: When I showed up I saw the van right away; washed, polished prepped for me to take home. Will greeted me right away and handled everything! All I had to do was sign here date there initial here here and here. While I waited he handed me a "what would you like us to show you sheet" which I thought was really cool. Lastly AFTER the dealership closed he assured me that there was no rush and showed me the ins and outs of the van. THE BEST car shopping experience I've ever had! Service: I pulled in and was greet right away. I explained to them the two issues that I had after a month of ownership. One issue was handled right away; they literally took the car and gave it to a tech, I waited an hour and it was handed back to me fixed. The other issue I had requires at least half a day to diagnose and fix. But was explained to me that I did not need to drive 50 minutes back to them to have it addressed. That I could have a local dealership fix it and even warned me that they would try to turn me away and possibly charge me for the diagnoses even though it falls under warranty. *next day* I called the local dealership and sure enough...I was told I'd be charged for diagnostic fees EVEN if it fell under warranty. Once again Stevens Creek pulled through and told me they'd take care of me no problems. Rick and his service crew are AMAZING. HIGHLY recommend this dealership. Definitely be back to buy another Honda from them.
Jonson Huang
Jan 26, 2021
Great service and person who help me is so nice and friendly and very fast service
Hasan Hanusic
Jan 25, 2021
Wonderful Service guy. He Had the car detailed after the repairs were made. The Honda hybrid Civic is a great car.
Joan Bose
Jan 22, 2021
They got a good selection of cars to choose from. I came to this location to take a look at a 2019 Accord Sport and ended up getting a newer 2020 Accord Sport with a good deal. With the help of my car salesman David Nyam I was able to find the exact car and color I wanted. If you're looking for a new car I recommend you ask for David.
Cuong Luong
Jan 21, 2021
Customer service rep, Clint-Conrad Santi, was very polite and helpful. Made every item on the bill clear--was a big help
David Rannells
Jan 21, 2021
Very friendly staff. Easy to deal with. Very clean dealership.
Rhonda Davis
Jan 20, 2021
Requested a quote and got a response from email - and that's it. Price is attractive enough that I immediately stopped shopping. Bargaining back and forth and playing games while shopping for a car is so last age that I think we are all tired of. I am glad I was able to wrap this up with an email and completed the transaction in about one hour in person there. Done! For your own good, ditch the last age way of buying a car of playing games back and forth.Just get a quote from Stevens Creek Honda and that's it. It should not be more complicated than that.
bass
Jan 18, 2021
I am disabled and I needed my car serviced. Honda was nice enough to come to my home and pick my car up and service it. They later returned my car with a detailed diagnostic review. I am pleased with this service and will use them again in the future
Gena Harrison
Jan 17, 2021
It?s was great and services was fantastic, every person was very friendly.
Mean Thap
Jan 17, 2021
Reliable inspection and repairing. very consistent quality
Hiroshi Yonezawa
Jan 14, 2021
Dan provided an excellent customer service. He also advised me of pending recall which was done as well. Very good service.
Hilarion Espinoza
Jan 13, 2021
Good service. On time. Explain well on future needed
Henry Hung
Jan 11, 2021
I purchased a used car from Mike in internet sales. The process went pretty smoothly. He was cordial and gave me space with the vehicle to spend some time with it. The downside, the vehicle was not detailed and there were stains on the headliner. Whomever removed the stains scrubbed them out and damaged the fabric. It didn't look like they had done anything in the interior until I pointed out the issues. While the vehicle was well priced, salespeople and finance were accommodating, it was really disappointing that the car wasn't ready to go. Otherwise, nice dealership.
Edward S Infald
Jan 9, 2021
1. Buying process: Very simple, email back and forth, agreement made over emails 2. At the dealership for testing and paying: Smooth process amid pandemic, in and out in minimum time. Everyone have mask on and kept social distancing. Courteous staff. 3. Customer service : Ali Fereydon , the Internet Sales Consultant, chaperoned me all the way. 5 Stars Service
Paul T
Jan 7, 2021
Great customer service experience!
Lior Mechlovich
Jan 6, 2021
Naresh Doshi helped me pick out only the necessary add ons I needed and was very patient through the whole buying process. He showed me all the features with a lot of enthusiasm! Would definitely recommend him and the dealer to a friend! Thanks for making my first car buying process so smooth and memorable! I felt like I was talking to one of my own uncles who meant only good to me.
Kshama Dwarakanath
Jan 5, 2021
Sincerity and transparency without hidden agenda that gains trust while friendly and patient to listen to customer's voice without interruption. Heartfelt response with no nonsense throughout the entire process. Looking forward to dealing with its service department staff of the same consistency in the days to come.
Jim Huang
Jan 4, 2021
I had a great service agent! Long Tong went above and beyond to make my service a pleasurable experience.
Kim Matthews
Jan 4, 2021
Best dealership, very welcoming and great deals.
Soledad Tello Pinal
Jan 3, 2021
Based on a recent visit and experience from this dealer due to a recall. I found the dealer staff were very nice and professional. Due to current COVID situation, the recall service was done quick and smooth, staff did spread before and after service for sanitation. I will definitely recommend to my friend. Thanks!
Shao Ma
Jan 2, 2021
Adriel made buying a car, in a bit of a difficult situation, so seamless and pleasant (I can't say that about a lot of dealerships). If looking to purchase a Honda, please do yourself a favor and do it at Stevens Creek Honda, through him!
Sarah Bunten
Dec 30, 2020
I was completely satisfied by results of the maintenance of my Honda: many thanks to Tong, Long who took care of my car: the work was done in time and perfectly well. Everything was explained to me in very friendly manner.
Marina Marchenko
Dec 30, 2020
Their service department is great. Great customer service, prompt service and ready as promised.
Matt Anderson
Dec 29, 2020
Had to get two new tires and the service was prompt and easy. The service attendant was helpful in my understanding of the process and the new tires I was getting. Really felt like he was there to help me not just push my car through a service center.
MBW
Dec 29, 2020
Nice job on my CRV, knowledgeable and patient people working there.
Z. G.
Dec 27, 2020
They were great. However, I did send a follow up email to two people about the license plates on my old car that were still on it when I traded it in - that they were taking care of them properly and returning to the CA DMV if necessary - and never received a reply. That was the sole issue and I only leave it here with the hope that this will cause them to respond about it. Otherwise, a big thumbs up. Thank you.
David Wiedenfeld
Dec 27, 2020
Extremely quick and efficient,Daniel knew his stuff. It was nice to not waste time.
Bill Kolumpus
Dec 24, 2020
I went this morning to do A1 service on my Clarity I had a good service explanation from the advisor. Any time I go there I allways had a good customer service
Awet Abrham
Dec 21, 2020
Perfect Good Thank you very much What is a nice team
Xiaoming Li
Dec 17, 2020
Was here for a service and a recall. Extremely happy with the overall experience.
Charles M
Dec 16, 2020
My 2020 Honda Accord I took it for service And they were kind and they know What they doing especially with this Pandemic I love taking my cars for sevice there
Salvador Jimenez-Jimenez
Dec 14, 2020
Nice and quick services! I will go to it again, and would recommend it to others as well.
Lide Duan
Dec 8, 2020
good service, quality, help with options etc. a
Praveen Rachapalli
Dec 4, 2020
Recall repair work was excellent. Only the issues are 1) Honda has too many recalls, 2) Hard to schedule an appointment.
Honda lover
Dec 4, 2020
Can't say enough good things about this dealership. Staff was fantastic and they made buying easy. They did everything right for covid-19 protection as well.
John Lougaris
Dec 1, 2020
Jeff was great ! Thank you for your excellent service :)
Mira
Nov 30, 2020
Jeff is super efficient and responsive through the process.
Wilson Li
Nov 29, 2020
Staff was very helpful and knowledgeable about what I was looking for. Sam was hands down the best salesman I?ve gotten help from and showed me every little detail once I had made my decision in the model I wanted. I?d recommend him to anyone visiting this dealership as he?ll help you find exactly what you?re looking for.
Saryna Ybarra
Nov 27, 2020
As always, the team at Honda Stevens Creek do great job. I have my cars service/repairs over 10 years.
Tri Hoang
Nov 25, 2020
Overall experience was excellent and repair specialist was very thorough
Shaheen Iqbal
Nov 23, 2020
Excellent service from the beginning to the end. This is my fourth visit to this dealership and my expectations have consistently been met. My vehicle was purchased and serviced at Steven Creek Honda. I?ve had questions and had to drive in without an appointment, and still found the service to be exceptional.
Elise Boyd
Nov 17, 2020
excellent no touch service experience when it comes to honda.
Sachin P
Nov 16, 2020
I bought a 2020 Honda Accord from here and I loved the buying process. Everyone was quick, nice and witty too :). Would definitely recommend.
Deepika Singh
Nov 16, 2020
2018 lease return of HONDA Fit. Bought it instead of turning in. Sales person Ali Fereydoon and finance person Sid Azizi where both very professional and not pushy, and the deal was over two thousand dollars less then another dealership I talked too. The dealership is clean and has a great coffee machine.
Richard Turcotte
Nov 15, 2020
They?re awesome and friendly it?s not hard to deal with them
Christian Dela Cruz
Nov 15, 2020
The buying process has one star.Here is the reason......we purchased a 2019 Insight Turing Hybrid. white. We were told to come back the next day to pick it up. Apparently the car came from the Fresno area. My husband and I returned the next evening and the car had been delivered but sold to someone else. We were not notified of this. Poor business.
Katherine Magoon
Nov 14, 2020
I had my 1st maintenance appointment on my 2020 Honda Accord this morning, the process took about 1-1/2 hours, I don?t mind, because Stevens Creek Honda has the best coffee machine in their waiting area ;). Jeffery was my service advisor, he is very friendly and very professional. I will definitely take my car to Stevens Creek Honda for any service needs in the future.
Patty Wiggins
Nov 9, 2020
They gave helpful information and at the end I got the results I was looking forward for
Ronal Alfaro
Nov 8, 2020
Steve Seyuin took excellent care of the car and made sure my expectations of service was met and was done on time
Swaminathan Sridhar
Nov 3, 2020
I was in for service, the service advisor Long Tong (LT) was definitely helpful and quick getting my service done and have me out of there in no time.
Priyam Patel
Nov 3, 2020
Great experience. The service advisor was helpful and extremely honest about what I needed to do with my car.
Lynn Benyo
Nov 2, 2020
I did my first time engine oil change. The price was reasonable. Excellent service from Honda Steven Creek.
Yongjun Li
Nov 1, 2020
Found the listing on Kelley Blue Book site. Got quick response to our inquiry. Vehicle competitively priced. The only issue was the wait for finance manager to process sales documents. Normally not an issue but during Covid did not like waiting indoors.
Norma Ruiz
Nov 1, 2020
Everyone was very friendly and helpful. The services were great and they didn?t even take that long to get started on my car.
Rosa Arce
Oct 28, 2020
I went in to get my car's AC fixed, as it was not blowing cold air. Jeff helped in getting the car fixed on time.
Pratik Gote
Oct 28, 2020
It was an excellent service. The customer service who was serving was very professional. He was very helpful and makes me feel comfortable.
Fantu Gebremedhin
Oct 28, 2020
Awesome job. They did the job very quickly. And they are Covid safe.
Abhinav Duggal
Oct 28, 2020
I was very happy with the sales consultant Sam Hussein. He was a pleasure to work with in buying my car and very helpful throughout the entire process without being pushy in any way. Customers don't want to feel like they're being "sold" but do appreciate a helpful informative accommodating approach instead.
Shane Madrone
Oct 27, 2020
Had my 25,000 mile oil change at 7am and was out by 8:30am. I guess because of the pandemic there seemed to be way less people. All in all great service and good that I bought the oil service coupon. Johnny Lam was great, he's the service advisor, got me in and out in a flash.
Lawrence Lee
Oct 27, 2020
Johnny Lam is very efficient and knows his job very well
Jose Buriel
Oct 23, 2020
I had a very favorable experience this week with Honda of Stevens Creek. I took my car in with an urgent problem, and without an appointment was accommodated, and the repairs were made in very good time. I have always been satisfied with Honda of Stevens Creek.
Joanne Papoulias
Oct 22, 2020
Ease of purchase without pressure from our salesman, David Nyam. Appreciated his patience and knowledge of the features of the car we were interested in purchasing. The purchase was seamless and the paperwork was handled with professional ease.
Leanne Wiese
Oct 20, 2020
Professional job (scheduling, explaining the process, getting job done on time)
Kevin Feng
Oct 19, 2020
Excellent Good timely and good service. Need to be much cheaper for service for poor people. Overall it is very good
Henry Huang
Oct 19, 2020
It's fairly common that the OEM service centers come with a premium price for their work, but the people at Honda of Stevens Creek Service center keep me coming back. I had my civic's 30k service due and swung by on my way into work one morning without an appointment. Nonetheless, Johnny promptly approached me and began taking notes for my visit. There is a scheduling system in place, however it was a relief that they did not turn me away for my own unpreparedness. After just a couple hours, the service was complete, but I had a few concerns regarding a repair done previously on my vehicle. I spoke with Summer and Johnny and they provided me a solution which I am incredibly satisfied with. Thanks to these two, their customer focus, and high quality work, I will only be taking my Civic to this service center going forward. THANK YOU!!!
Geoff Morse
Oct 19, 2020
Great service! They were very friendly, fast and efficient.
David Tingey
Oct 19, 2020
Jeff provided excellent customer service - answered my questions . Thank you .
Selamawit Gebremedhin
Oct 18, 2020
Tam was very professional. I will likely use Stevens Creek Honda again. Thank you
Scott Fike
Oct 11, 2020
Mr. Clint Santiago's customer service on 10/5/20 was 5 out of 5. Gary Oliver
Gary Oliver
Oct 10, 2020
We had a difficult issue with our service and Rick continued to work to resolve it for us. He was helpful and accessible and eventually got the job done. Thank you Rick.
Took care of the problem
Oct 9, 2020
good personal treatment and very good service in the maintenance of my car
Delfino Dorantes
Oct 9, 2020
Top notch -- from the alpha to the omega. A pure delight to know everything is taking care of in such an altruistic/aspirational manner. Thus, it's my genuine winner and cornerstone for Top Northern CA Honda Service I always count on.
James Louis Schimmer
Oct 8, 2020
they were very friendly and courteous
Nancy Gonzalez
Oct 5, 2020
Went to there web site first. Sales person Luis called me told me to come in for a test drive. When I arrived Luis had the car out front waiting for me to test drive. After explaining a few of the features I was test driving it alone because of Covid. I loved it just like I thought I would. The whole process was fast and easy. I really recommend Stevens Creek Honda.
Kathy Ailand
Oct 2, 2020
the short version of my review: i bought my new touring from adriel villegas-ceja at honda of stevens creek and i highly recommend him to anyone considering a new car. he's very responsive and trustworthy which is exactly what i needed after getting poor customer service at capital honda. working with adriel and sidd, the finance manager, i actually really enjoyed the whole car buying experience. i absolutely love them and my new touring! ??? the long version: i went to the honda dealership on capital expressway because it's located near me. i made an appointment to test drive the accord and find out about their loan program. the test drive was fine and everything was going ok until i asked about the pricing for a 3 year loan on the accord ex-l 2.0 and the touring 2.0. i waited 20 minutes for someone to review the numbers with me. it didn't seem busy, i didn't see other customers around but i could see my sales guy and other honda folks standing around in another office. i went there to ask when they'd be ready and was told "soon" so i should go back and make myself comfortable. instead, i left my number and asked them to call me with the estimates. i didn't hear back from them that day nor the next day even after leaving messages that i wanted to decide on a new car that weekend. weird. maybe they didn't want to sell me a car... i don't know. so, i called honda on stevens creek to get the loan estimates. adriel answered the phone, i told him what happened at capital honda and within 5 minutes he gave me the numbers over the phone as well as emailed them! i liked the estimates and he searched their inventory while we talked. i got more done with adriel in ten minutes than i did spending the morning at capital. he set me up for a test drive first thing the next morning. i loved the touring 2.0 and thanks to adriel having my car checked out while i was test driving, i knew i could do a trade-in that morning. sidd azizi, the finance manager, walked me thru the loan process. its the first time i did a loan agreement so i was a bit nervous. he patiently and clearly explained each step and every signature. he described the optional packages available and didn't rush my decisions which was good because i would've gotten overwhelmed. i felt like sidd went out of his way to make me feel very comfortable with all my decisions and big purchase. both adriel and sidd saw me off as i drove away in my new honda touring. it felt like i had spent the morning with good friends helping me get the car i wanted at the right price. i'm really happy! thanks you guys! ???
debra whitaker
Oct 1, 2020
I took my car for maintenance service for the first time at this dealership. It was the best experience I ever had compared to other dealerships I?ve been to. The staff are friendly and helpful.
Carlos Jimenez
Oct 1, 2020
Buying a car on this place was a very happy experience, Ernesto Valera and Tamim make a smooth and fast transaction. They help me and guide me to have the best for my money!! Thank you guys!!
Amalia Barrera
Sep 30, 2020
I'm so lucky to find that kind of deal and works with nice people at the dealer.
Atomar2009
Sep 28, 2020
No pressure to buy. Competitive prices. Friendly staff. An overall easy way to buy a vehicle. Would definitely recommend this dealership.
Richard Gould
Sep 27, 2020
Great Customer service, helpful and very friendly. Thumb up to Johnny Lam. Thank you for all your help!
Cassie Le
Sep 23, 2020
I like the service advisor very nice and helpful And explains everything
Awet Teklemariam
Sep 23, 2020
This was an easy going experience, Sam H. made buying a new car a breeze! Very much appreciated.
Ruby Palmer
Sep 22, 2020
excellent service especially sam what a great guy..
Loren Agtane
Sep 21, 2020
The service was good and on time. All the details of the service were discussed with me.
Kishore Kumar Sannapuneni
Sep 21, 2020
Professional, excellent customer service
Melinda Kong
Sep 19, 2020
I live closer to Capital Honda at Automall but I like brining my car to Stevens Creek. Service is much better and they are more friendly.
Matthew Kim
Sep 18, 2020
The personnel at the facility was helpful and friendly
Frances yip
Sep 18, 2020
Great customer service! Prompt service
Mayela Clemente Rodriguez
Sep 17, 2020
Amazing (covid) service, everything went efficiently and safe per covid standards! Service was very fast. Johnny was very friendly and comunication when car was ready was very fast
Ronald Zea
Sep 17, 2020
I have 14 years experience with Honda Stevens Creek San Jose, California. I have received a highly professional service for my vehicles and I have been very well satisfied. Personnel have always been professional,friendly,and above all very helpful and informative. I wouldn't trust someone else with my car. I feel very comfortable in entrusting them with any service on my car.
Azucena-Suzie Medina
Sep 16, 2020
Seyuin, Steve was my service representative and it was a pleasant experience. He took care of all my service needs today.
Prathit Bavishi
Sep 16, 2020
Sales process went very smoothly, and no pressure. The sales person was great to deal with
Thomas Macall
Sep 12, 2020
Very good experience. People are helpful to take care of my vehicles.
Dingxin Jin
Sep 12, 2020
I was amazed with the smooth process. my internet consultant, Adreil Villegas, was the best!
Virginia Sanchez
Sep 8, 2020
Ernesto was great. Super friendly and informative.
Esmeralda Gonzalez Barrera
Sep 7, 2020
Summer, Johnny, Clint, Jeff and Steve took good care of me every time I came in. The waiting place is very clean and sanitized. Everyone wore mask. They answered all my questions
Janie Smith
Sep 6, 2020
It was a great experience. The whole process went smoothly and quick.
Karen Ngo
Sep 6, 2020
COVID-19 has presented many challenges to industries this year, but Honda of Steven's Creek has taken them in stride. With their prompt and efficient service, they made the servicing of my vehicle go smoothly. I can definitely recommend them.
Ian Coats
Sep 4, 2020
I visited the dealer for oil change, and received by Long with professional attitude and quick service from beginning to the end.
Michael Lee
Sep 3, 2020
Respectful and very fast staff. Making this my home dealer for services/repairs . There was an employee that was super outgoing speaking of his family in Georgia. Really enjoy a personable employee as well as the agent who helped. Super respectful and courteous. Everything was great.
Yolanda Villa
Sep 1, 2020
Sam had the car parked out front and ready to go prior to my arrival. he went above and beyond high expectations to make sure I was completely satisfied. that was one of the easiest transactions I have had in my car buying history. I highly recommend this dealer for anyone looking for a new or pre-owned vehicle.
Dennis Campbell Jr.
Aug 30, 2020
I would definitely bring my car again. Service representatives are so nice and responsible for what they are doing. Overall I?m very impressed with them
Min Kim
Aug 30, 2020
Sam had the car parked out front and ready to go prior to my arrival. he went above and beyond high expectations to make sure I was completely satisfied. that was one of the easiest transactions I have had in my car buying history. I highly recommend this dealer for anyone looking for a new or pre-owned vehicle.
Dennison Campbell
Aug 30, 2020
service advisor was fabulous, really supportive. Honda Stevens Creek gives superior service, I am willing to travel farther for this service department then the other Honda service department which is closer.
William Smith
Aug 28, 2020
Steven is very helpful as always. He is very trustworthy.
Shiu Chan
Aug 27, 2020
We had an amazing experience at this dealership, Our sales guy Ramon was extremely helpful and very upfront and honest about everything. He did a great job making sure we were taken care of and that we got exactly what we wanted. We also had a very happy and pleasant experience in finance with Stephanie, she was great and also very honest and helpful and made sure to explain every detail which we were very grateful for. We are more than pleased.
Efrain Salinas Jr
Aug 26, 2020
Rep was helpful and was aware of social distancing
Barbara Kirby
Aug 26, 2020
Outstanding service, ready as promised, clean and roomy waiting area, feel very comfortable
Anita Ip
Aug 26, 2020
Excellent service . Naresh was very professional and went out of his way to get the car that I wanted. He is awesome and a great asset to this dealership. My family members and my friends have had a very good experience at this dealership because of him. Thank you Naresh.
Sunita Nichani
Aug 21, 2020
Steve was a great help. He informed me of things that I need to do in my car an very kindly help me with my oil change. I had bad experience with other people at this place, where I sent my daughter to do oil change and she came back with a bill of more than 2000 dollars,. The thing I appreciate from Steve is that he consulted with me, make me understand the need of the extra services and I decided to doit at another time. I recommend that if you are going here, look for Steve.
Paola Dhamija
Aug 18, 2020
Excellent service very helpful people there as well
Victor Estrada Rueda
Aug 12, 2020
Fantastic service by Steve. He was very knowledgeable and great service. I asked Steve to communicate with me via text as I could not take calls during the day and he followed through nicely. I also appreciated the only invoices and bill pays so the pick-up was very easy and quick. The dealership sanitized my car before handing over.
Olli Andersson
Aug 12, 2020
Awesome service , scheduled me in last minute for the Morning 7:30am
Irving Tamura
Aug 12, 2020
Excelent cervice, will be back next time.
Pineda Erick
Aug 10, 2020
great experience. Every one is polite. Car was sanitized before return to me. Was able to make the same day appointment.
Penny Peng
Aug 7, 2020
Very pleased experience, treated with respect and professionalism, all questions answered in detail, I?ll always recommend this place to a friend.
Alina T
Aug 7, 2020
Online scheduling was easy. Service was performed quickly and efficiently. Very happy with the accommodation.
Janet
Aug 6, 2020
Quality service and courteous staff
Ruth Brunings
Aug 5, 2020
Everyone was super friendly and helpful. Ali helped with everything.
Uluc Degirmenci
Aug 4, 2020
Steve was very accommodating, great at explaining things, and went over and above to make me feel comfortable during the entire process.
Sandra Tai
Aug 4, 2020
Sanitizing all vehicles and double checking to make sure it?s done is very important.
Katrena Robinson
Aug 3, 2020
We had a great experience at Honda of Stevens Creek. Amazing service and low pressure sales. Highly recommend the dealership!
Lisa Walker Vischer
Aug 1, 2020
Really great experience going here. Been going for the past 2 years and every time has been A
Nicole Nguyen
Jul 31, 2020
Ali was a great sales person. I would strongly recommend him to anyone looking for a Honda!
Babak Matinpour
Jul 31, 2020
Once the appointment is set, your service advisor takes care of the rest. He/she have exceptional customer service and listening is most important ability that they posses when helping us customers. They know exacly what you are there for when it comes to servicing your vehicle. They also offer other services that your vehicle might need and over all its meant in a good and positive attitude. Thank you Steve S.
Greg Heredia
Jul 30, 2020
Excellent! Great customer service and response time.
Anurag Kaul
Jul 28, 2020
It was a great service and the facility is convenient for me.
Daniel Dang
Jul 28, 2020
Great service with detailed explanation
Kangyoul Lee
Jul 27, 2020
Honest and efficient service.
Terry Thomas
Jul 25, 2020
Omg one the best experiences ever was easy no pressure they actually saved me money I definitely will recommend them again and when I'm ready for a new car their getting my business again thank you so much !!!!
Lorenzo Lencho Trujillo
Jul 25, 2020
They handled the service professionally with enthusiasm. Their facility is nice and clean. Their people are so nice
Khoi Vo
Jul 24, 2020
The Service Mgr (Rick) went above and beyond to ensure my car was well taken care of. We had a few issues and he quickly jumped in to assist and take care of the problems. Overall, I feel Rick was proactive when he had an opportunity and consistently followed up with me. This was quality service.
David A.
Jul 23, 2020
everyone was awesome. very helpful, and able to answer all the questions about the vehicle that I was interested in and purchased.
Brian Murphy-Wolfinger
Jul 21, 2020
Friendly, efficient easy to make appointments friendly service consultant and satisfactory service.
Azeem Syed
Jul 21, 2020
Professional, clear, and quick. Especially impressive given the current health crisis.
Allen Cole
Jul 21, 2020
First time there Jeffrey Barats was amazing great customer service very helpful he was very nice assisted with getting car checked to solve the problem. His a great asset to the company will recommend people to the dealership.
Sarah Romero
Jul 20, 2020
Our recent service (for a new switch on the heat/ac fan) was professional and extremely helpful. The part had to come from out of town, so our car was there for an extra day — but the work was done without a hatch and matched the estimate for the job We appreciate and value your service
Claire Branin Hawley
Jul 18, 2020
My experience was smooth and fast. Thank to Tong, Long.
Ferdinand Tindoy
Jul 16, 2020
Always great service at Honda of Stevens Creek. Very professional. Easy to make an appt. highly recommend.
Melanie Gray Simpson
Jul 13, 2020
The atmosphere was very clean and everyone was very pleasant and helpful.
Amelita Phillips
Jul 13, 2020
Bought Civic back in 2012. Service department has always given top notch customer service. I have dealt with various service advisors and all have been great.
Carolyn Ono
Jul 13, 2020
Steve S in service went out of his way to ensure my vehicle was serviced properly, and that I was satisfied. He remained calm and pleasant throughout. Thanks Steve!
Betsy Wice Johnson
Jul 10, 2020
The sales person was great. The entire process was fast and easy and the finance person was so funny. The car is amazing
Thomas Valiante
Jul 10, 2020
When the tire rotation, losing some of the wheel valve cap and screwing not tight, it can fall off when the car is running
Tin Nguyen
Jul 8, 2020
very good service, on the promised time
Muhamed Kocan
Jul 7, 2020
Customer service everything was excellent I originally bought the car from here but I live in Stockton and I was worth the drive in the way because all the service advisors were excellent from the time I pulled up to the time I left and went above and beyond definitely will be going back even though I live an hour and a half away
Graciela Barajas
Jul 7, 2020
the sales gentoment was very nice my daughter ask for the car that she wanted he show her three and let her drive he was very pation i will give him 5 stars
Elizbeth Velazquez
Jul 5, 2020
Excellent service !!all service advisors are very helpful I drive all the way from Stockton because the service is awesome
Lupe Oznam
Jul 2, 2020
Seller was great and presented the car and its features in a very detailed level. Services and frequent maintenance tasks are handled on time.
Andre Da Silveira
Jul 2, 2020
Quick, clean, issue fully resolved. ,
Robert Krattli
Jun 29, 2020
Great experience purchasing a 2020 Honda Civic. Friendly and experienced staff
Sinduri Shyamala
Jun 29, 2020
Great Service. My car service contact person Mr Long was nice and knowledgeable on all the car issue.
Rakesh Kumar Dadwal
Jun 29, 2020
I just purchased a Honda Passport at Stevens Creek Honda and the experience was the best I've ever had when purchasing a car. My salesman was Adriel Villegas and he was the best salesman I've ever dealt with. He was patient, informative, and helpful without being pushy. The sales transaction was very efficient and took less than an hour. I really appreciate how I was treated. I highly recommend that you talk to Adriel if you are interested in purchasing a Honda.
Thomas Wong
Jun 28, 2020
It was such a pleasure working with Victor! He did an excellent job guiding us through the process of finding the lease that fit our needs and budget!
Homeyra Behravesh
Jun 26, 2020
Very helpful. Was able to do almost everything online prior to actually buying, which was great during the shelter-in-place. Actual time spent at the dealer was only about an hour and a half. Daniel Lee and Stephanie Agricola we're both great!
Dawn Munizza Johnson
Jun 25, 2020
Great Sales Team, great Salesman Naresh Doshi was very helpful and went above and beyond and did a great job,
Jamal Mustafa
Jun 25, 2020
Steve Seyuin provided excellent service at Honda Stevens Creek. He was helpful, professional, answered all questions and offered helpful suggestions. Thanks Steve!
Leanna Christie
Jun 23, 2020
If you want your Honda to be taken care of, take it to Honda Dealer of Stevens Creek!
Dominic Alvarado
Jun 23, 2020
Nice staff, smooth profess, resonable price! Will come again.
Sally
Jun 19, 2020
As usual great service, comfortable waiting area. Service Adviser was helpful and vehicle inspection was a bonus.
Robert Westlund
Jun 19, 2020
This Honda Dealership was exactly what I thought it would be, excellent.
Debra Caldwell
Jun 19, 2020
Had my 2018 Accord Hybrid serviced on 6/6/20. Service was great.
Carol Kim
Jun 18, 2020
Getting my Pilot serviced from start to finish was so easy and contact-less. From setting up an online appt. to bringing my car in - the tech was so friendly, everything was done via text/online and my car (and key) was sanitized. Thank you, Johnny Lam for servicing my Pilot & all around great service - highly recommend!
Wendy Hsiao Capen
Jun 13, 2020
Very helpful but remember to tell employees that a mask that doesn't cover their noses is like a Conor with a hole in it
Margaret Newbold
Jun 13, 2020
Mr.Ali fereydoon sales consultant doing good job 👏
Nagarajan Ganesan
Jun 12, 2020
good service,nice people,accomodating,they suggest what is need to be done to your vehicle.
Nelson Villanueva
Jun 11, 2020
Excellent customer service . Delivered my car on time as promised. Friendly and courteous.
Eugenia Lacre
Jun 11, 2020
Excellent place for honda cars, buy and service repair
Oscar Mangosing
Jun 10, 2020
The employees were super professional and helpful. A pin was missing from my car which was separate from what I went for and he fixed it too.
Coco
Jun 10, 2020
They have a friendly staff that is ready to address your concerns.
Sherwin Salazar
Jun 5, 2020
Extremely helpful in explaining the details about the tires that I have bought from Honda Stevens Creek. Also, Steve walked an extra mile - waited for me to deliver the van the same day!
Nasim Islam
Jun 2, 2020
Excelent job great customer service always polite staff
Alfonso Lopez
Jun 1, 2020
Our salesman Ernesto was polite, easy to work with, attentive to what we wanted. The finance representative Masee worked to get us the best deal possible. We thoroughly enjoyed our experience and love our new Honda .
Mr and Mrs Pena
May 30, 2020
Jeff Barats was excellent from start to finish when my Honda CRV battery needed replacing. Thank you for making this as painless as possible!!
Robyn Filardo
May 29, 2020
Victor Bradley Has been very professional with helping us buy our next vehical. He made the experience as easy as he could. He took personal time from his day off to deliver the car to our driveway with all paper work etc. i would recomend him to our friends and colleagues.
Sujata Rao
May 28, 2020
Excellent service; clear communications; efficient, well-organized service center; comfortable, attractive waiting area; upbeat energy with a commitment to serve and do what is right.
Michael Divinia
May 27, 2020
Everyone is accommodating. They make sure your car is properly fixed. On point on how they explain the process. So convenient for me as a costumer. Happy costumer here.
Rosalina Dagun
May 27, 2020
Overall experience was good and everything is serviced/repaired perfectly.
MP
May 25, 2020
Good experience. I really appreciate them dropping me off and also picking me back up on this occasion when I has no other ride option.
P. Wakefield
May 21, 2020
Highly recommended for any car service. Service and options we're thoroughly
Jeff Liberman
May 21, 2020
Went for oil change and tire rotation. great service.
noname
May 18, 2020
service. Best attitude, reasonable price and timely delivery. When possible, they will arrange for rental vehicle also.
Dhaval Brahmbhatt
May 17, 2020
Dealership was very clean, all employees were wearing masks and chairs were 6? apart!
Donna Brewer
May 13, 2020
Friendly and very helpful customer service - I appreciate Johnny Lam providing excellent customer care.
Jean Khosalim
May 12, 2020
Excellent, friendly service. I really like the no contact check-in.
Francisco Ramirez
May 11, 2020
I can't say enough positive things about this place. Sales, Service whatever your needs should be. I had a recall on my Civic, a seamless experience.
Johnell Costa
May 8, 2020
Good overall experience with my car service. Very polite and helpful service advisor. The job was well done and done in timely fashion.
Zi Zhang
May 8, 2020
I needed an oil change and an alignment, I was hesitant to go inside and wait. Tam had me go to a smaller area, where nobody was. He totally sanitized the entire area, before he?d let me sit down ! Tam is awesome, I always deal with him. He knows what he?s talking about, I highly recommend this service Dept and Tam as your service adjuster!
Lisa Baxter
May 6, 2020
Courteous, Many precautions for covid 19 Tam - service rep terrific
Karen Stormberg
May 6, 2020
It was a great experience! I scheduled the appointment, but forgot about it the morning of and they were still able to take my car in and service it in a timely manner.
Debbie Cifelli
May 4, 2020
from scheduling an appointment to the moment I picked up my car, the service was wonderful. Shout out to the amazing staff! you guys are wonderful and Honda is lucky to have you all!!!
Yuliana Lara
May 1, 2020
Top Notch -- Everything was ready and completed in a timely and friendly manner. An overall phenominal experience, which is always grounded and present!!!
James Louis Schimmer
Apr 30, 2020
Great experience, advisor was great communicator and was attentive to my concerns. Would highly recommend him to all my friends and family to deal with. 5 star visit.
Dan Martinez
Apr 27, 2020
They were able to replace my windshield the day after I got approval from the insurance company. Very fast I thought. Daniel was very helpful and answered all my questions. They followed their no contact policy. I was satisfied with their work.
Anita Tysseland
Apr 27, 2020
I ditto what many have stated on this site. I have not had a negative experience with any service advisor, car salesmen, customer service advisor, staff that take your payment, managers, nor service personnel. I purchased my car at the Steven's creek dealership two years ago and have faithfully taken my car in for all its service needs and routine maintenance. I have not had any major repairs or things break down on my car. All staff are courteous, friendly, knowledgeable. and the dealership did an excellent job at "social distancing" the chairs in the lobby. I have always waited in the lobby for my car and the work was always done within the two hour time frame the service rep estimated. Jeffrey was the most recent service advisor I worked with and a big thank you to him for his efficiency, friendliness, and customer service skills.
Colette Sekara
Apr 26, 2020
Phil Ha was very helpful with the whole process of buying my new car Definitely recommend Phil and Stevens Creek Honda
Ian P Arquero
Apr 24, 2020
Had really great service and had great customer suppport from Long that works at stevens creek honda dealership. I have 2 honda cars that always get checked up at that dealership, and the only one ill take my cars too thank you for your great service.
Kristofer Pinula
Apr 23, 2020
Great Service! Great staff! Great facilities! Tam Nguyen my service advisor was so well detailed and knowledgeable about what to do and needed for my car, he's a great advisor, very polite and professional! Due to covid-19 they disinfected my car before and after the service and practicing social distance to keep us safe. Always had a great experience at honda stevens creek everytime i go for my car maintenance! Thank you very much! Keep up the great work!!!
Lawrence Rn
Apr 22, 2020
Great Service! Great staff very professional! Great facilities! Tam Nguyen my advisor was so well detailed and knowledgeable about what to do and needed for my car, he?s a great advisor, polite and professional! Always had a great experience here at honda stevens creek everytime i go for my car maintenance! Thank you very much! Keep up the great work!!!
Lawrence Yanez
Apr 22, 2020
Excellent customer service and communication. You blow Sunnyvale Honda out of the water! I highly recommend the commute for this superior service. Thank you!
Julie Warner
Apr 22, 2020
Excellent customer service. Facility was clean and employees provide customers with accurate expected time-frame for repair to be done. Dealership provided no-contact services in order to respect social distancing precautions as well additional sanitizing procedure when handling my vehicle. Overall, I was very satisfied with their service.
Carina Chaij
Apr 22, 2020
I loved the service and the help and support they provide they made it so convenient to take my car for devices .
Neda Nouri
Apr 21, 2020
I went to Honda Stevens creek for an oil change my advisor was excellent and always smiling. He did a wonderful job.
Sami Chabbi-melton
Apr 21, 2020
The people who work there are extremely accommodating and kind. I have taken my two Honda's only to Stevens Creek for service.
Jane Weise Tankersley
Apr 20, 2020
Very professional, polite and efficient. They also gave me a ride back home!
Hassan
Apr 16, 2020
Came to pick up vehicle for service. Managed recalls during covid. Engaged in very cautious safety process.
Avanindar P
Apr 15, 2020
No contact guest experience and free pickup & delivery service is awesome!
Ohny Luayon
Apr 14, 2020
Excellent service great staff would defiantly recommend if in tthe area
April De Leon
Apr 14, 2020
Great, fast service, and I like that they disinfected the car before returning it to me.
Vlad Ursachi
Apr 13, 2020
Service at Honda is always excellent. Only one note, when the mechanic in charge does the multi-point inspection, it can be very easy for the mechanic to miss certain problems because of the repetitive process of inspecting cars. I have noticed this whenever taking my Honda in. In this case, the mechanic indicated the lights in my car are okay, when one of the interior lights do not work. Anyone can make oversights like this.
David Roleff
Apr 11, 2020
The service is awesome. In this current situation with the virus all over,the guys from Honda Stevens Creek called, and offered a pick up and drop of the vehicle. The service was good. As my car was also needing an oil change, they provided me a discount to it as well. They made sure the cleaned up the places in the car where they had to touch using disinfecting wipes, which is really nice.
Shashidhar Vutukuru
Apr 9, 2020
Efficient, clear service, low stress. Expected things to be a bit off given the circumstances, but no problems at all.
Brian Brennan
Apr 9, 2020
Nice treatment and fast! I e-mailed them for a price and received a great price. I just went to test drive car and do paperwork with Mark. He took care of it without hassle. Thank you Mark for your help!
Diana Sanchez
Apr 8, 2020
Appointment was very timely manor and service was done quickly
Mohammad Afarinesh
Apr 8, 2020
Steve made the experience for bringing my car in for maintenance. He was such a pleasure that I ACTUALLY look forward to coming in again in the future :)
Dohee Youn
Apr 7, 2020
As always. Excellent Service from scheduling, communication and pick up.
Bana D
Apr 7, 2020
Johnny in the service dept was very knowledgeable and super helpful with the different services I needed to perform.
Ryan Brallier
Apr 5, 2020
Steve an Jonny were excellent. I really appreciate how the went above and beyond to take care of me.
Jonevan Difimone
Apr 4, 2020
Excellent service. I got my car serviced there. Very quick and neat.
Jia Ling
Apr 3, 2020
Services were fine only issue I have are the prices on certain fixes, example to change 2 air filters is $150 that's a little ridiculous or a 4 wheel tire alignment is $170
Steven Klein
Apr 1, 2020
This is the best customer service experience I have had in decades and it was only recall work. I had to have recall work done on my CRV and under the National circumstances, they had someone pick up my car, get the work done and deliver it back home. Your employee handling the process for me, Daniel Lopretta, ought to be commended for the way he handled the transaction for me. He was exceptional, as was your employee in the Sales Dept. Pedro, who initially took my call. I was so happy with the way things went, I told Daniel I would be writing a letter to his Manager. I hope he reads this, because that young man should be recognized for this. I was not an easy customer through this process, due to being sick, working and unable to leave the house. Your company is very lucky to have both of these young men as employees. As I told Daniel, my family have been customers of your Dealership for years and if I didn't work for Tesla. my next car would be a Honda and I would be purchasing it from you. Sincerely, Sandra Price
Sandra Price (for Marilyn Price)
Mar 30, 2020
Just had smart entry ignition switch replaced as indicator light appeared on dash. Received immediate and excellent service from Honda Stevens Creek and Jeffrey Barats. No more lights on dash to worry over. Thank you!
Carol Johnson
Mar 30, 2020
Good service. Professional
Ann Cheng
Mar 30, 2020
Stevens Creek Honda has amazingly great deals and they always have a variety of vehicles to choose from. Sales people are always willing to help out. Plus, you can't go wrong with Honda. In my opinion Honda is one of the best vehicles for quality and price.
Ventura Herrera
Mar 27, 2020
they a good customer service
Haile Tesfay
Mar 27, 2020
I went in to Stevens Creek Honda for recall order. It was a superior experience and the service was second to none. I was particularly impressed with the service agent, Johnny Lam--he was excellent.
Rick Rodoni
Mar 27, 2020
I took in a 2016 Accord in at 11:30 to have the keyless ignition code reassigned because a spare fob had been stolen. They did a few other checks on the car and wound up convincing me I needed a new tire to match the other side and ensure the air pressure system would work. Johnny was very courteous and helpful. We left to be called back when it was done. A few things took longer than anticipated in getting all this done but it was completed by 6.
Charles Gordon Wade
Mar 25, 2020
AWESOME!! Is one word to describe this place. Ive been to a few dealers for a while now and NONE of them even come close to comparing with the experience i had with Honda of Stevens Creek. As soon as i walked in i felt a good vibe. The employees were all very friendly since the beginning. Victor was the car seller i dealt with after a family member recommended him. He is without any doubt the best car salesman i have ever dealt with. He took his time to help me find my car and was able to explain everything about the cars I asked about. He never tried pushing any car on me and was actually invested in helping me find the perfect car for my needs and budget. Honda worked with me even though i don't have perfect credit they were able to help and that is something no other dealer has done for me. I will definitely recommend this place to friends/family and would definitely return in the future
Jessica
Mar 23, 2020
Excellent service department. Took my vehicle in for a oil change.
Jose Romero
Mar 20, 2020
Loved how easy I got a 2020 civic hatch 😁 lol. Love how quick and easy to understanding the step by step process. I'm a 1st time car buyer and they made me feel comfortable by answering my questions. I work for them lol but they still treat me with respect. Loving my civic!!!
David Castaneda
Mar 19, 2020
Great service experience Easy appointment, prompt and professional staff. (Especially my service advisor Steve). after service follow up. Recommend for all your service needs and car purchase.
Amit
Mar 18, 2020
Really fast and person suggest and provide/suggest good information for my car.
Tri Hoang
Mar 17, 2020
Tam Nguyen took care of my complicated repair after hitting a large rock during a rain storm at night. When Tam was not working his associate, Steve Seyuin, did a great job of filling in for Tam. Tam and his Honda Repair crew literally saved me hundreds of dollars during the whole process. Recommend Honda of Stevens Creek highly.
Douglas Ujifusa
Mar 15, 2020
I has my car serviced and Mr Tam was awesome. Thank you Mr. Tam.
Amir K
Mar 13, 2020
I had a very pleasant experience at Stevens Creek Honda, from the young salesman, Scott Lien to Phillip Nguyen the financial person as well as the manager Amine Kedir. All were informative, professional and not pushy. Even though I live in San Francisco, I bought my car here. It was worth the drive and they deserve my business. I must credit Amine for creating such a friendly team effort among his staff. In contrast, the Honda dealership in SF seemed reluctant to give me their attention.
Carol
Mar 12, 2020
I really liked the process. Very easy and fast. Great cars and a great team to deal with!
Cherif K
Mar 5, 2020
My lease experience with Tony for the 2020 Honda Pilot was above and beyond. The payment and drive-off was discussed prior to the visit and there was no change of word or any sort of issues throughout the contract. It usually takes long time to negotiate and etc when it comes to buying or leasing a vehicle but this time was hassle free. If you're shopping for the Honda models, ask for Tony Chang. Also, the finance manager was nice too. No pressure with the extended warranty and etc since I mentioned I always lease every three years. Definitely recommend this dealership to anyone!
James Ahn
Mar 4, 2020
I inquired about Honda Clarity-plug in hybrid through Doshi at the beginning and finished sales with Daniel, and the entire process and experience is easy and pleasant. Daniel walked me through functions of the car and answered all of my questions patiently. As a first-time owner, Daniel was very helpful sharing dos and don'ts from his personal experience. I would definitely recommend my friend to go to Daniel when opportunity arises.
Irene Chien
Mar 3, 2020
The agent is very considerate and helpful! Great place to buy a Honda!
Jieyao Gao
Feb 17, 2020
Very happy with my Honda Civic, very friendly and got me a good deal
Mercedes Parker
Feb 17, 2020
I've bought a number of vehicles here over the years, and it has always been a great experience. My most recent purchase was at the beginning of February 2020. The sales staff I dealt with Sales Manager Amine Kedir and Sales Consultant Brian Plowman were top notch. I was debating between two different models and they made sure to have both models available for my wife and I to test drive. Brian answered any questions we had about the vehicles and once we made a decision on which model we wanted Amine found the color we wanted at another dealership and arranged for it to be transported to their dealership for pick up the next day. The financing portion was as fast as I have ever had purchasing a vehicle. The general manager Joe Spurrier even stopped by to make sure things were going well and his staff was meeting our expectations. Not only did they meet our expectations, they exceeded them. If you are in the market for a Honda in the Bay Area you can not beat the experience of Honda of Stevens Creek. Their service department is also top notch, I've been bringing vehicles here for over 13 years. It is always a good experience and fair pricing.
Leo Silveira
Feb 17, 2020
Very friendly and helpful staff. Ramon in particular went above and beyond to provide us with a great experience!
Laura Purdie
Feb 16, 2020
Had a great experience shopping here, went to test drive a car after work, went home to research, came back to work a deal, got an amazing deal and got my new car
Hoang
Feb 16, 2020
My salesperson Koorosh, was very helpful. From the first phone call I made to the dealership, through the final decision to buy a new car. Living out of the area now, I needed help without any unnecessary sales pitches. Etc. I felt he understood, and their team was very respectful, and professional.
Norma Garcia
Feb 13, 2020
Good service. I love the snacks they have;)
Carmen Rodriguez
Feb 8, 2020
Just bought a used car today. Qadeer was super helpful with showing me a variety of options that were catered to my needs. The staff is very professional and helped me optimize lowering costs where possible.
First Time Buyer
Feb 8, 2020
Very friendly staff, huge stock of honda cars and SUVs. Highly recommended
Habib Zafar
Feb 2, 2020
I'm recommending Stevens Creek Honda because of the Staff members who want you to have a good experience. Especially the help of Rich Chan, Joe Spurrier and Stephanie Agricola. Thank you, Catherine/Ann 5 ⭐️ ⭐️⭐️⭐️⭐️
Annie Bo
Jan 29, 2020
I worked with Doshi and Mark, who were very patient and helpful, and did not hard-sell the car. It was a pleasant experience, and I even received a couple of perks in the process. I got a great car and a great deal on my Civic and am very happy with my purchase.
Mary Vice
Jan 17, 2020
I SO recommend Honda Steven's Creek! We just bought our 2020 Honda Odyssey there and Daniel was amazing! They were efficient and helpful - I could not have asked for a smoother way to buy a car! Thanks guys!
Kady Taylor
Jan 8, 2020
We recently did a recall service for a driver-side airbag at Honda of Stevens Creek and their service was excellent. The staff was very courteous and helpful. The whole service experience was smooth including getting and returning a rental car that was arranged by the dealer.
Sanjeev Desai
Jan 4, 2020
Just had the best experience with buying a new car. Also, had trade in that was easier than I would have imagined. Stevens Creek Honda thanks for the great customer experience!
Susan Littlefield-Keenan
Jan 2, 2020
We recently bought our car from here..nice staff..Nick Doshi was very helpful!!
Santosh Kulkarni
Jan 2, 2020
Very satisfied with fair and transparent leasing conditions. Staff members, especially Raymond, were very kind and professional.
Nadia Koroliak
Dec 14, 2019
Many thanks to Daniel and his team. I took my CRV in for regular maintenance which came with free multi-point checks. After the maintenance done, Daniel called me said my air flow tube is broken. At the beginnings, I still doubt his words because none of any indicators light up and nothing weird when driving. But I don't want to take a risk, so I asked him to replace new air flow tube. After all jobs were done, I test drive my car and I can feel the acceleration become much smoother SIGNIFICANTLY. I want to thank Daniel and his team carefully examine my car. They also accept competitor coupon !!
Weiyin Huang
Dec 12, 2019
Had a great experience for my first service for my Honda Civic. Glen Lunas worked with me. He was very helpful. would recommend
Bharath Kashyap
Dec 5, 2019
Friendly staff, have bought 2 cars from them now over the years. Definitely recommend!
Zane DelGreco
Nov 27, 2019
very good service. nice experience
Jinsong Hu
Nov 26, 2019
Very friendly service! And fast in the morning!
Arturo Hernandez
Nov 25, 2019
Daniel L. Provided excellent service!! He took great care of my vehicle needs!! He made my vehicles first maintenance so easy and fast!!
Cynthia Rocha
Nov 19, 2019
Execelent service from moment I parked my car to the service line
Maria Laban
Nov 16, 2019
Go see Mike! Nice, honest, friendly and professional. Was very helpful with my purchase. Stevens Creek Honda is the best! #proudHondaowner
Sandra Gonzales
Nov 12, 2019
Great service. The staff is very friendly and knowledgeable.
Liberato Dollaga Castillo
Nov 12, 2019
All very helpful at front desk And welcoming
Dee Garfinkle
Nov 6, 2019
Availability of vehicles in displayed to the store. Services/maintenance regularly done and quick on the day of the appointment. Staffs are friendly & helpful.
Trifona Menes
Nov 3, 2019
Doshi, One of the internet managers, took great care of us. they gave us an amazing deal, and the service was first rate. He respected our wishes and our time. We'll be back!
David Kamnitzer
Oct 24, 2019
The quality of my service was fine, but I do find it expensive. Also I very much do not appreciate having to wait an additional 45 minutes because I was only emailed that it was completed. The service agent didn't walk 50 feet to let me know, in spite of telling him I was going to wait for the service to be completed.
Massimo Chisessi
Oct 20, 2019
Excellent service!!! I was able to get my Pilot within 2 hours. Very satisfied for a first time car buyer!!! All staff were very knowledgeable and answers all my questions. I will definitely go back to them for future needs!
Alberto Leon
Oct 20, 2019
Great customer service ! I'll be back in a couple of months for my next oil change !!
Michelle Montenegro
Oct 18, 2019
Fast, friendly, and efficient.
Janet Miller
Oct 18, 2019
The service advisor was very knowledgeable and efficient. He was very good at explaining what needed to be done with my car. I enjoy taking my car to Honda of Stevens Creek.
Marlene Davis
Oct 17, 2019
They have Good service and friendly plus Nice staff. The place is clean. Prices are reasonable
Anisia Kmc
Oct 16, 2019
Was able to get an appointment for an oil change right away, great price and was greeted very proffesionally by Jeff.
Francisco Rodriguez
Oct 11, 2019
Good service, they explained to me everything and let me know all my options. Always feel that my vehicle is in good hands with them.
Fredy Quintero
Oct 10, 2019
Team explains all the issues with the car. Very much satisfied ! Good service👍👍👍👍👍
Viswanath Dhonti
Oct 8, 2019
We just purchased a new Honda Pilot and are so pleased with the transaction. The pricing was competitive and the staff (Phil and Siddique) were great to work with. We live three hours away from San Jose, but it was well worth the drive.
Greg Diane Melton
Oct 8, 2019
Good service, they explain to me all what needs to be done with my car and options I have. My advisor was very nice and was not pressuring me on getting services that I was not comfortable with. I can say that they are very honest dealer. I always go here for any car service I need.
Cristina Pacis Balibrea
Oct 8, 2019
Excellent service and friendly mechanics. Job well done.
Leo Angel Jr.
Oct 5, 2019
good service. Very transparent with the price. They explain all the issues with the car. Very much satisfied !
Raja Gopal
Sep 29, 2019
Great service, fast and efficient.
Bob Cooper
Sep 26, 2019
They Are Incredible! Amazing Crew!
Thu Angel Traviezo
Sep 25, 2019
Great price and fantastic service. Especially Rich, he was professional and knowledgeable!
Hock Tan
Sep 24, 2019
Service was quick, efficient and friendly. I highly recommend their service department.
Richard Brown
Sep 20, 2019
I took my CR-V in to the service department because of a recall. I dropped my car off in the morning and was given a ride to work. I was told when it would be ready and they kept their word. During the day I received text message updates, including reminders of other services that were due soon. I declined the offer of them performing the additional service without pressure and then my car was ready. My husband and I arrived after work to pick it up and I was in and out within minutes. Thanks Stevens Creek Honda for being thorough, prompt, attentive, and caring.
Rhonda Matos
Sep 19, 2019
- Free rental while my car was at the service. - Friendly customer service (Tam) - Willingness to help - Reasonable price
Martin Romeo
Sep 19, 2019
Service exceed expectation.
Spencer Luu
Sep 8, 2019
The Honda staff and maintenance crew were very friendly and knowledgeable. Thank you to Jose.
Terry Miyamura
Sep 3, 2019
there on top of there service
Yogster Martines
Aug 31, 2019
We purchased a used vehicle from Honda of Stevens Creek. They were super helpful, easy to deal with, and we had a great experience. Our salesman was Qadeer Nabi. He even followed up with us three days later when the second key for the vehicle was turned in! Overall a great experience and low stress. Thanks Qadeer!
Sarah Lemarié
Aug 13, 2019
I like the way service is provided to the customers. My service engineer was Dan and he was super professional. I really loved the water wash and Vaccum service that this center provided on my car. I did not like one aspect though with Honda of Stevens Creek. While purchasing my car they asked me to purchase the service+maintanance packages and I bought 3 packages for the same. They said I need not pay even a penny during the service for next 8years as these packages will cover everything. However, every single time I am being told by the service center that I need to pay extra because packages won't cover those expenses which are part of regular intervals at different miles of run :(. I am very unhappy about this aspect from Honda od Stevens Creek.
Praveen Kumar Kidambi
Aug 13, 2019
My wife and I decided on a Honda Odyssey. The entire process was very pleasant and the staff was very helpful and accommodating. Upon receiving the car, Doshi took his time and walked me over ALL the features in the car. Later on, when I wanted to ask a few questions, I sent an email and he immediately called me back. He was super helpful and pleasant to work with. Highly recommended!
Ben Ben Aderet
Aug 6, 2019
I purchased a Honda Accord from this dealership. I had met once with Ali for test driving the Civic. But after that there was a gap of communication. But when I contacted him after a couple of weeks, he was still very responsive. There was a sense of mutual trust and respect throughout the buying process with him, which I highly appreciated. I was given sufficient time to work out my insurance sitting at the dealership itself. He was very straightforward in talks, not beating around the bush, which made it easier to arrive at the final conclusion. I was given a clean car, with a patient handover. I totally recommend this dealership to get your Honda from.!
Mustafa Merchant
Aug 3, 2019
Honda of Stevens Creek is the only place I will take my car because they always take such good care of me. Made a wait-for-it appointment the day before for 11:45, and was done with the 120k miles service and on my way before 1pm. My service tech, Long, went over everything they checked and changed, and over past visit information to see if there were other things I needed to keep my car in tiptop driving shape. Love you guys and will be back when I need another tune up or oil change 🙂
Rory Gallagher
Jul 19, 2019
Brian Plowman is an awesome, trustworthy, knowledgeable Honda specialist. He made our purchasing experience fun as well. Thank you Brian!
Tracie MacFadyen Nieves
Jul 18, 2019
excellent service provided by Tan Nguyen
Deepan Roy
Jul 16, 2019
Very helpful and knowledgeable . Ray Saadieh took his valuable time to answer all my questions.
Barbara Pasek Brown
Jul 4, 2019
It was great, customer service was helpful. Went above and beyond and found a broken part of my car that I didn't even suspect.
Robert9686
Jun 13, 2019
Nice place to buy a car, wonderful customer service. Have been a customer 25 years plus.
Trung V Tran
Jun 11, 2019
It was a great experience buying my first car. With Great customer service, I got a really good deal.☺️
Harshil Shah
May 6, 2019
wonderful service, and very nice place plus courtesy personal.
Eduardo Ramirez
May 1, 2019
great customer service. The financial management was Awesome!! got me a great deal
Georgina Sanchez
Apr 28, 2019
GREAT SERVICE!!!! I have dealt with several Honda dealers in the bay area as I shop around and negotiate with the price that I want for a Honda Odyssey. They have matched the lowest price from other dealers. The fees are pretty straight forward and NO HIDDEN fees like others. The service they gave me from Rachael Roberson, the sales man, finance personnel, and shout out to Qadeer Nabi. Such a wonderful experience we have. He was very helpful. as we waited for our minivan while it was being washed, he went to see us and update us long long will it takes. he offered us drinks. all in all AWESOME!
SonnyBoy Buensalido
Apr 17, 2019
Competitive pricing, good experience!
Shraddha Thakkar
Apr 15, 2019
I would give 5 stars without hesitation. Purchasing a car from Honda of Stevens Creek was absolutely amazing. Everyone employed was so polite and professional with no pressure attached. I would highly recommend them to anyone needing a reliable vehicle. Mark Wright and Joe Spurrier need a big hand of thanks.
Denise Del Carlo
Apr 15, 2019
Top notch service and caring, friendly employees
Leah Radford
Apr 9, 2019
They were very nice and helpful. My car was done in the time they said which was great.
Margret Jonasson
Apr 6, 2019
Excellent Service by Ken, Neng & Jim!!! Fast & Efficient !!!
Lori Taing
Mar 28, 2019
Great service and good prices.
Sandi Kovach-Long
Mar 26, 2019
We came from another Honda dealership in the area. Saw the same truck but it was the customer service that made us decide to buy at Stevens Creek. In particular, Mike Djahra the sales consultant made our car shopping experience easier than usual. He is very knowledgeable. We were out of the dealership in a little over 2 hours. We didn't stay while they detailed our brand new Ridgeline. Mike offered to drop it off at my workplace. Very convenient! I highly recommend this location and Mike. Thank you!
Sharon Orquiola Icasas
Mar 6, 2019
I needed service while I was visiting the San Jose area and didn't have an appointment. The staff were welcoming, courteous and kept me informed while the service - and new tires! - was done. I appreciated all they did and if I lived in the area, I'd definitely go to Honda of Stevens Creek for all service needs.
Martha Amlin
Feb 28, 2019
Very helpful service department. Juan Oscar Melendez was attentive and straightforward plus I was able to get an appointment with weeks notice! my hr-v will be back for all its upkeep and I will be back for coffee and doughnuts. Gracias!
Bryan Covaslothias
Feb 18, 2019
Honda salespeople are knowledgeable straightforward efficient and always offering what can they help you with. They beat the rates of two banks I went to. Pleasure to work with-and the buying process was done in less than 3hours.
Lita Robbins
Feb 16, 2019
Excellent service,nice and friendly
Annie Huynh
Feb 16, 2019
Excellent and friendly service make customers very comfortable.
Francisco Tang
Feb 14, 2019
Courteous, fast service. Free coffees and pastries in waiting room.
Henry Gaw
Feb 12, 2019
Excellent service for past 2 yrs
Ls Subramanian
Feb 11, 2019
Fast service and helpful people. Glad I purchased and repair my car at Stevens Creek Honda.
Anthony Williams
Feb 11, 2019
Good Service and the staff is really appreciated
Venugopal Poosa
Feb 10, 2019
The service manager Chanel Arreola was wonderful. She was very polite and easy to talk to. She answered my questions very well. Appreciated it. Bryon Taylor.
Bryon Taylor
Feb 7, 2019
I'm a 15 year customer of HSC. I bought my cares there. I've had them exclusively serviced at HSC. I live in Fremont, which is quite a drive. But it's worth the travel. Ric and Summer are excellent managers. The Service Advisors are knowledgeable and professional. Quite simply, HSC is the best.
Marc Vitale
Feb 4, 2019
super friendly staff. very helpful and nice.
大喬瑪麗
Feb 1, 2019
My service adviser, Johnny Nguyen, was super helpful and always responsive. He was really friendly and knowledgeable. Now I feel safe to drive my car again.
Cecilia Carrillo
Feb 1, 2019
Long Tong was great! Love coming here for service! Fast and efficient! Kudos
Jennifer Nguyen
Jan 28, 2019
Great services. Curtesy, honest. I enjoy waiting there. Drinking coffee and watch TV.
Susan Ma
Jan 26, 2019
Honda of Stevens Creek has always done right by me. Bought my 1st Honda elsewhere but always had service done here. Just bought my 2nd Honda a week ago today and LOVE it.
Kris McCrea
Jan 25, 2019
Good service advisors and mechanics
John Limberatos
Jan 25, 2019
Service advisors are friendly and helpful 😃
Thái Hòa Lê
Jan 23, 2019
Friendly people and everyone is knowledgeable .
Janet Schultz
Jan 21, 2019
I am unhappy with the service. Last week I brought my car and told the service person that something was wrong with my car battery. But I was told everything was okay. Two week later my car wouldn't turn on. I need my car for work today and could not take it in. Right I am at Honda service and know they tell me I need a battery. While I am waste my time waiting for my car. If they done right the first time I would not be wasting my time and money. Not very happy customer.
Eduardo Hernandez
Jan 21, 2019
friendly staff. took care of any issues quickly. knowledgeable about the cars.
Severita Trujillo
Jan 18, 2019
Tam Nguyen was awesome and did his very best to give my top notch service. He explained everything in simple, easy to understand terms and was extremely patient and very friendly. Oh and yeah, my car runs GREAT!!!!!
Esther Hollinger
Jan 9, 2019
Excellent Service by Mr. Abdel, the Salesman. He was very nice and helped me find my Honda Pilot Touring at a great price and hassle free. He answered all my questions and gave me different options. It was a quick and great experience!
Rowena Aguinaldo Mamuad
Jan 3, 2019
We had such a positive experience @stevenscreehonda. Ramone was our salesman, he was great!! Everyone there made it a positive experience! 👍👍Thank you @stevenscreehonda.
Stephanie Mueller Cea
Jan 2, 2019
Dave the salesman was the first to greet us. He was very friendly and helped me find the car I wanted. I told him all I wanted and that I would be back the next day with my daughter. Dave and his service manager were helpful in explaining everything and gave a good price, with the help of my daughter Kathy.🥰 The finance person was very friendly and efficient. The whole process of buying a car was not as painful as I expected. We were there less than 2-1/2 hours. Left with a clean car and full tank of gas. Happy I went with Stevens Creek Honda.
Jeanne Haruta
Dec 30, 2018
Excellent Service, the Salesman Amir was very nice
Claire Lung
Dec 27, 2018
Excellent 10 star service!!!
Josh Bartel
Dec 15, 2018
Detailed info about what happened to my vehicle was given promptly. Approachable employees, would definitely recommend this place! 👌🏼
Cee Tuhradoe
Dec 13, 2018
I drive an hour from my hometown to get my Civic serviced at Honda of Stevens Creek. I've been satisfied with the service and honesty of the service team. It's worth the drive!
Aundria Abad
Dec 11, 2018
We had been looking for a pre-owned Honda CR-V and found one here for a reasonable price with Ramon's help. He was courteous and comfortable to work with, allowing us to look over the car carefully both before and after test driving it.
Laurie
Dec 10, 2018
Honda of Stevenscreek has great customer service and makes the buying experience easy and friendly. thanks Sam
Laurie Kitzis
Dec 7, 2018
Great Dealer with lots of friendly people :)
Drewst Frey
Dec 7, 2018
I would recommend Honda of Stevens Creek because I received an excellent experience when my Honda needed maintenance. Tam Nguyen was particularly professional and would rate this place based upon the service I received from him. Very personable, efficient and knowledgeable. Thank u Tam Nguyen for my ouststanding and excellent experience!!!
Marion Lila Noguera Molieri
Dec 3, 2018
Purchase & Trade-in was handled fairly, quickly and very professionally. I would purchase again from Honda of Steven's Creek.
Leon Leong
Dec 3, 2018
I had a problem with the blue film left on the two rear stationary windows. After a 1.5 years, I noticed that one of the two rear windows' paint was flaking (I assumed it was the paint but it was the blue film left on). The dealership I purchased my CRV from had no answers for me as to what steps I should take. I brought my CRV for it's service to Stevens Creek Honda and I let the service rep Rosalie Tran know that I had a concern over the blue film being left on by the other dealership. She said her supervisor will email corporate and ask them if it would be OK for Stevens Creek Honda to fix the problem for me. Within 1.5 weeks Stevens Creek Honda got the OK to replace the two stationary rear view windows for me and at no charge to me! Thank you Rosalie Tran and her supervisor!
Rose Omega-Harrison
Dec 1, 2018
Very courteous staff. Took care of my issue in a timely manner
Renee Demuth
Nov 30, 2018
Prompt and curious service. I received a recall notice in the mail from Honda. I called the same day received and scheduled my appointment with Stevens Creek Honda the following day. Car was in the shop for a few hours. I did not need a replacement vehicle for the repair time, but was offered one if needed.
Rodger O'Brien
Nov 28, 2018
Everyone at Honda was very helpful to me!
Rita Kim Wubker-Cole
Nov 26, 2018
Friendly predictable service
Carol Ruiz
Nov 22, 2018
Great Service, super friendly staff.
Michele Mountain
Nov 20, 2018
they were really polite and fast
Maria Moreno
Nov 15, 2018
Good service and low prices to do services here. I'm very satisfied.
Darlina Tungpalan
Nov 15, 2018
I like going there for my car service they are very nice
Larissa Jacobo
Nov 9, 2018
I had a Great Buying Experience at Honda Stevens Creek. The Customer service experience was exceptional, I was served by the Brothers Jose and William and was impressed by their professionalism, knowledge and in detail of in-depth information their shared regarding the Car of my Choice. It wasn't too long when I was told that I could take the car home with me, should I like it after the Test Drive. Thank you for the GREAT WORK.
Kay Lee Lokuyara
Nov 8, 2018
I recently bought Toyota Camry from Honda of Stevens Creek. The interaction with every member of this show room was pleasant. I am happy with my car :) I hope I will get good service from them in future too.
Raj Ratnakar Chougule
Nov 5, 2018
I had gone for the 6 month free check up for my Honda yesterday. Jeff met me with a smile and explained the work that will be done. He was very pleasant and knowledgeable with the work. He followed through till the end and it was a pleasure to be helped by Jeff. Honda of Steven's Creek is the place to go for car purchase since the sale men are just well educated about their cars and give the prospective buyer a clear picture of what they want to get.
Meera Sankaran
Nov 1, 2018
Good service, friendly salespeople &?great prices
Mario Martinez
Nov 1, 2018
Theyre very busy, so i recommend scheduling an appt. but once youre in, the service is great. They did my recall fix faster than I expected and they also gave me a loaner vehicle in the meantime.
Kelly Kusumoto
Oct 24, 2018
Friendly staffs and customer service!
Mizuki Nagae
Oct 23, 2018
Very friendly and informative staff. We drove over 300 miles to purchase our Honda Pilot from them. They had exactly what we wanted and it was well worth trip.
Diana Villeme Johnson
Sep 29, 2018
The service department is very well run. Nice, professional staff that are there for you.
Martha Levine
Sep 26, 2018
Great overall service. Good feedback on the services needed for my car. No push, just plain honest feed back.
Ndanka Mukuti
Sep 25, 2018
They have serviced my car from day one which was over 10 years ago. Professionals that do good work.
Belinda Wortham
Sep 22, 2018
Friendliness, promptness, knowledge of the service that I need
Lander Bravo
Sep 21, 2018
Great Service and Friendly Staff.
Abhishek Deora
Sep 18, 2018
Thanks Mike Costa for looking after us.
Kate Jay
Sep 17, 2018
Phillip Nguyen the sales person was great. I had other dealers contact me but the discounts were not so great and the vibe I got on the phone did not "drive" me to that dealership. I got the car I wanted and had great service. After signing all the papers Phillip showed me all the features of the Accord Touring, left feeling that I know the car and will take it there to service all the time, Great job and thank you Phillip.
Larry Lee
Sep 13, 2018
We had an overall great buying experience at Stevens Creek Honda. In my search for a new Odyssey, I contacted more than 10 dealers in and around the Bay Area, read reviews of all of them, and collected pricing details. It is remarkable to me that so many dealers still operate in a way that ignores the fact that buyers have access to so much information about the buying process. Some are still trying to sell cars the old fashion way. Not at HSC, at least in my experience. I contacted the Internet Sales Director, he responded promptly, asked me the relevant questions, and provided me with a transparent price quote. He respected my desire for a clean, hassle free transaction. He appreciated the fact that I had some understanding of the right price, and he responded with a great price. That is precisely why I gave HSC my business. Since it was the weekend, he passed me on to a sales manager who prepped the car, had it waiting for me with a full tank when I arrived, and all the paperwork ready to go. All the way through the finance officer, everything was clear, direct, and above board. It is the way car buying should be.
Ed Ritger
Sep 13, 2018
they always provide a great service. and keep you up to date on what going with your vehicle. they give you straight prices on major service and what you car need to be tuned up. and they give discount to help with cost.
Uziel Mendoza
Sep 10, 2018
Phillip Nguyen was amazing to work with. Out of all the dealerships I visited, he was the only person to have a smile and seem genuinely interested in getting me the car I really wanted. It was a pleasure from start to finish. I do recommend Stevens Creek Honda (especially if you work with Phillip) if you are interested in a new car. (Also, shout out to Sid Azizi for his smart and amusing support in financing and completing my purchase.)
Derek MacDavid
Sep 10, 2018
I live in the Tri Valley and checked out Honda dealers in Concord, Livermore, Dublin and Tracy. I decided to drive to San Jose to check out Honda of Stevens Creek and I'm so glad I did. Koorosh was my sales person and he was extremely helpful and knowledgeable. I had a set price I was willing to pay and he made it happen. He wasn't pushy or annoying. He made the entire car buying process easy and not stressful. I highly recommend Koorosh and this dealership; you won't be disappointed!
Marla Marriott
Sep 3, 2018
Great customer service and always lowest price , will do more business!!!!
Nick Sran
Aug 28, 2018
Me as a first time buyer a new car, I had a great experience at Honda of Stevens Creek. I had Phil Ha helped me with my Honda HRV 2018 purchase process and he did an excellent job communicating with me. He was friendly, professional and kindly. He was very thorough in the price quote he provided to me. He took the time to explain to us all the features on the car. He was prompt and professional in his responses when I mail him about the promotion of the car, he gave us the best price. And Jimmy, he explained everything to me about the finance and all of option for the car. He didn't asked me to buy all the option, he just gave me the best advice for me and my car. I like it a lot. When I had an appointment with the car service, I suddenly met Phil. He remembered me and asked who was my service guy and he came to him to discuss to him for not wasting my time too much. I'm very happy about the pleasant and kindness he was. I wish him the best.
Thúy Tỉ
Aug 14, 2018
We are really happy with your servvice
John Hawley
Aug 14, 2018
Awesome staff and technicians! They remained friendly and professionally courteous, and a great job repairing my car. Juan, you rock, dude!
Leo Kil
Aug 11, 2018
Honestly keeping my Honda Civic running well.
Lucy Nourse
Aug 9, 2018
From walk-in greeting To walk-away, all process had been very smoothly & professionally. Wow. Stevens Creek Honda is really well upgraded in this manner. Appreciate to Chanel for making this case well done.
Dong Yeung Kwak
Aug 7, 2018
Excellent
Aili Wang
Aug 7, 2018
Had a check engine light on. Brought the car on Saturday without an appointment. They kept it over the weekend to make sense of the numerous computer codes reported. On Monday they called and identified the Computer as faulty and were able to find a way to cover it under warranty. Not bad fro an 2006 car. They kept me up to date along the way. the car was back home on Tuesday.
Christophe Jacquet
Aug 2, 2018
Excellent Service !! Very friendly I'm very satisfied
Patricia Pacheco
Aug 1, 2018
Daniel Lee at Honda of Stevens Creek is great, not only he has the needed professionalism in selling the car, but also the passion to help out me. Any issues during the purchase process, whenever I need to chat/talk with him, he always picks up my call (never dropped off). I would recommend Daniel to other customers for sure.
Caixue Lin
Aug 1, 2018
Juan my man you out did yourself. You told me 2 hours for my oil change but it in less an hour and a half. Thanks!
Mike Yoon
Jul 31, 2018
Fast and simple!
Adrian Fernandez
Jul 23, 2018
I had stopped by to get a new battery for my key fob. As luck would have it, when I parked my car I noticed the green wrench letting me know I was due for an oil change. I asked the guy in parts if thats what it meant. He said, it looks like there aren't many people waiting in the service bay outside, check how long it would take to get one now. I did just that, they changed my oil, and checked everything, rotated my tires, and I was out of there in 40 minutes. And only $58.00. I was jazzed! I walked away feeling like I really accomplished something so it wasn't just excellent but amazing!
Rose Clowers Weininger
Jul 18, 2018
I scheduled an appointment to troubleshoot an issue with my AC, change wiper blades and get a quote on replacing window stripping. My service was managed by Daniel. He was extremely communicative. He gave me possible thoughts and solutions for the problem problems when I handed the car over. I had a follow up call mid day with Daniel to discuss the findings and fees. Upon pick up, he walked me through what was done, and discussed my recommended follow up in 500 miles to make sure all was 1000% resolved. Daniel also followed up again via email to make sure my needs were met and to answer any questions with what we discussed. He was genuinely friendly and treated me more as a valued business to business client than a typical service client. This is not the closest dealership to my home,but it is my preferred. The attention to detail is greatly appreciated.
Denise AG
Jul 16, 2018
Mike Costa and Summer Pettigrew were incredibly helpful and genuinely friendly. I also got a shuttle ride to the mall while I waited and they came and got me after! My driver was super friendly! Really excellent customer service all around.
Tabitha Miller
Jul 13, 2018
I lost my keys and needed another set. I was able to get it done quicker than I had expected. Also, they can log my other keys as lost so no one can find them and drive my car.
Marcy Green
Jul 4, 2018
We bought two Accords. Easy experience and great price.
Richard Schwachter
Jun 28, 2018
Bobby was informative and made sure I was good with the itemized service. Excellent customer service overall!
CaptainAngel
Sep 8, 2017
Excellent service, went in the morning without an appointment got the oil change done in 1 hr.
JayHonda30
Jan 12, 2017
Overall the work was done on time and correct. I asked for my front & back windows inside to be cleaned (l'm a senior) this was not done. The setting on the drivers seat were so changed it has taken me a number of times to get it back to my original settings. It seems I still need to work on it. Who ever drove it at the dealer must be over 6 feet 10 inches tall!
beware194
Jan 9, 2017
This is probably going to be my go to place for services from now on and specifically with Adrian Cruz! I needed an oil change for my Honda Civic and he took care of me so quickly and with the best customer service!
anujkumar
Jan 2, 2017
I had my car serviced and it was an awesome experience. It was very fast and efficient.
rainberry52
Dec 11, 2016
Made an appointment for 1030, but it didn't seem to matter as the person on the phone had incorrect information and didn't transfer any info to the service department. Ended up getting airbag recall fixed instead of windshield washer.
Screenname29
Dec 6, 2016
Service was really good and done within the timeframe promised. I scheduled my appointment in the morning and there was delay in receiving the vehicle when i reached there. Also there were Coffee and Donuts available while your car is being serviced. :)
Abhishek13
Nov 30, 2016
it was my first Honda and the people at honda was very friendly
rmendonca75
Nov 22, 2016
I went in for the first oil change after buying the car 3 months later. The experience was standard. It took 2 hours. The staff were friendly. I would definitely go back again.
Coffee17
Nov 20, 2016
Very fast and efficient service. Was completed in about 2 hours, even though I did not wait. Service advisor was very clear on all the potential issues with my car but did not push/insist that any particular item had to be serviced immediately.
SteveAR42
Nov 17, 2016
Came in for an oil change, Doris was my advisor. She was great!
Al3xz321
Nov 17, 2016
Great experience; Service adviser Dave Thomas was awesome; He's very cool, always smiling and gives you the excellent service when it comes to clear, crispy communication and service discounts as well; Cool Man to go with all your Honda Vehicle service needs.
MayankShring
Nov 10, 2016
Staff were very efficient. Excellent experienced with the service
Bhonges
Nov 10, 2016
My service agent was CD, and he was great. Very easy to talk to and helpful. He even advised me how to save money by timing my oil change and tire rotation.
bfernald
Nov 7, 2016
I bought a Honda Accord 2017. I like them because they didn't try to fool me and everything was transparent and clear. The price is fair too and APR is the lowest. I also got my favorite color. Definitely 5 stars.
apple1003232
Nov 5, 2016
The dealership exactly completed the work within the timeframe promised.
Doran56
Oct 28, 2016
one hour wait. got the car serviced. i trust honda service for my new car.
venu___
Oct 7, 2016
The service is done within the timeframe promised.
DBALLUP
Oct 5, 2016
Excellent service as always. Timely, high quality work, outstanding service specialists consistently
ajhonda
Oct 4, 2016
I always appreciate getting good service at Honda of Stevens Creek. I feel like I get an honest and tailored recommendation that helps me minimize costs for best value
LukaszC
Oct 2, 2016
I went with the an vehicle alert and they fixed it in no time with no fees. I liked their service very much, especially Steven Munoz was great.
Sandy2379
Sep 28, 2016
Our service representative Bobby; was very knowledgable, friendly, and provided excellent customer service. I am completely satisfied with my experience at Honda of Stevens Creek. Thank you Bobby for making it an enjoyable experience.
Davidau65
Sep 17, 2016
Very friendly atmosphere ,high proficiency by staff at all levels.
Kunal_B
Aug 25, 2016
satisfied with quality of service. Timeframe was much longer than promised.
podstawny
Aug 21, 2016
Pleased with car services. Professional and helpful. Explained work done and what need to been done in future. Over all very pleased.
e408_05
Aug 17, 2016
They are efficient and friendly
LTHONDA
Aug 15, 2016
I got an internet quote from the dealership, which was about a $1,100 less than the MSRP. The whole process was straight forward and hassle free. The dealer explained the financing options and all the extra perks available and let me decide without any pressure. He also went through the details of the dashboard and how to fold the seats.
setareh
Jul 22, 2016
Overall great service in Stevens Creek Honda. Phoebe was great. Look for her for her honest and very valuable input on your planned purchase.
Nerf1972
Jul 15, 2016
I went to Honda of Stevens Creek for the first time and with in an hour I bought my Honda CRV with the best price available in the market. Asad(Sales Manager) was very professional and guided throughout the process very well. I definitely recommend Honda of Stevens Creek.
Himanshu89
Jul 11, 2016
Phoebe dealt with us very nicely and provided all the details about Vehicle and was very clear in transactions.
AccordEx40
Jul 5, 2016
thank you to the sales team and especially Leroy for a smooth and fast transaction on my new 2016 Honda CR-V
Cnguyen22
May 30, 2016
Jimmy was knowledgeable, informative, and professional while still being friendly and never pushy as so many car salesman can be. I would definitely recommend him to anyone we know that is looking for a car! Thanks Jimmy!
Venkatreddy63
Apr 28, 2016
We had an amazing experience buying our new car from Honda of Stevens Creek. Phillip, the sales representative was very nice and helpful throughout. They matched the competitors quote for us and even better. We had some issues with the service plans we took during purchase. When we contacted them about this, the finance department were very responsive and it was taken care of immediately. Thanks!!
newowner83
Apr 1, 2016
Jimmy Huyen is our sales person. He provided excellent friendly service. He is knowledgeable about the car and its features. We had a great experience.
darblee
Mar 20, 2016
The staff was really helpful and understood my needs and budget very well! Thank you to "Mr. Phil Ha" for answering my queries and handling it pretty nicely.
nicework
Feb 10, 2016
The best customer service I've had at dealership! Jerry and Karen were absolutely amazing! I spoke with Karen over the phone trying to see if they had my car in stock. She was super friendly and easy to speak with. When I came in to purchase the car Jerry was more then helpful and knowledgeable to make the process smooth and fast. Karen came to greet me and was just as friendly as over the phone! :)
RachelleP
Feb 8, 2016
Great service at this dealership from Philip, who was prompt, courteous and responsive. He was able to give us a competitive rate and was quick at getting back to us in getting our questions answered. They had forgotten to provide us with the registration when we picked up our car and our papers and Philip personally dropped it off at our home in Fremont the very next day. Now that's customer service! 5 stars for Philip at Honda of Stevens Creek!
hondacrvlx2015
Nov 2, 2015
Just bought a 2012 Honda Accord this past weekend. Had the best experience, from start to finish. Each person, from the sales person to the sales manager, to the finance person, to the mechanics were great! In particular, Pedram Baniamerian and his boss (wish I remembered his name!!) were so easy to work with and very helpful. We were treated well from the moment we walked on to the lot, to the time we drove our car off the lot! I would recommend this team if you're looking for a new or used car.
cyberchick
Sep 15, 2015
The minute we walked in the front door, we were treated with the utmost respect. We had a great experience, and continue to feel the same way after we left the dealership in our new 2014 Cross Tour. Leroy L. ,Internet Sales Director, was a tough negotiator, yet once he knew I was firm with a fair price, he agreed. We made an appointment but were unable to make it. No problem, Mr. L. indicated he may not be available and gave us to Naresh D., Sales Manager, just in case. We went down to the dealership, (an hour late due to traffic), somewhat apprehensive due to the poor experiences we had at two other dealerships (reviews on their sites). We introduced ourselves and both Mr. L. and Mr. D. greeted us and we got right down to business. We looked at the car (we were familiar with it so we didn't test drive this one, I mean it's brand new right), it was exactly the one I saw on line, including the miles, so we filled out the requisite paperwork, and were introduced to Steven K., Finance Manager. Mr. K. was awesome as well, no hard sell on any of the options that are required of him to go over at the time of purchase (sorry we didn't add on Steve). From there we were back in Mr. D.'s care to go over the bells and whistles and let us know about the new Honda owners event that happens every month or so to go over any questions new owners may have (although my wife and I are not technologically challenged, we think it's great and will be there). It took us 3 hours from the time we walked in, to the time we left with our detailed, full of gas, new car. No surprises, no hassles, no hard sell-nothing but a professional courteous staff, who lined up to thank us for their business. They do it right, they have a customer for life. Thanks again Michael & Shallene
moester
May 12, 2014
More
Show next 5 Reviews